Snapped Ankles - Forest Of Your Problems
Published 24 March 2021 by DM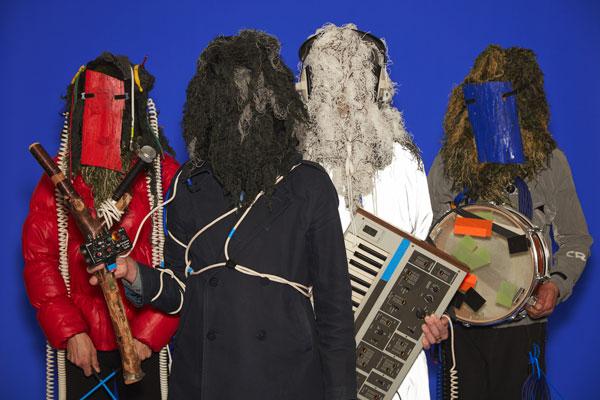 Snapped Ankles return to the forest, but it's not as they left it. Trees planted in neat rows. A well-ordered monoculture with access roads and heavy machinery. The smell of greenwashed money in the air. There's no sign of the ancient woodland they emerged from on debut album, Come Play The Trees. And it's far cry from the gentrified East London they found themselves hawking on Stunning Luxury. All is not well in the face of progress. Welcome to the Forest Of Your Problems.
Even among the famously close-knit woodwose community there are factions forming. Meet The Business Imp, The Cornucopian, The Nemophile and The Protester. Each with their own motivations and belief systems. Their own sense of injustice: contradictions, anxieties and guilt.
'Rhythm Is Our Business' is your entry point - the crooked woodwose is attempting to go straight. It's a tale as old as time itself. Watch Daisy Dickinson's video in which the pressures of modern city living are starting to show for the Business Imp.
If it's formats you came for, you're in the right place. Forest Of Your Problems will be released July 2nd and is available to pre-order now on CD and digital, and in four different vinyl editions, including printed inner sleeves, a character postcard and download code.
• The Business Imp Edition is the slick black vinyl version
• Available to indie shops only, The Protester Edition is produced using recycled offcuts from the vinyl manufacturing process, with each disc having a unique colour and texture
• The Cornucopian Edition is exclusive to Rough Trade Shops, and is pressed on transparent blue vinyl with a black splatter. This version also includes a bonus Parasite Sessions CD containing full-length mixes of album tracks, and comes packed in a printed paper bag instead of shrinkwrap
• Finally, the band will be selling their own Nemophile Edition online and on tour, pressed on red/brown recycled vinyl with pink splatter, and packed in a printed paper bag
Snapped Ankles will be on tour in the UK and EU in October and November. Tickets will go on general sale on Friday or sign-up to the Snaps mailing list for pre-sale access tomorrow. Find all the dates here including their show at the iconic Roundhouse in Camden on October 30th.
snappedankles.com | Twitter | Facebook | Instagram | Live Dates | theleaflabel.com/snappedankles
Bandcamp | Spotify | Apple Music
---
Caribou - Start Breaking My Heart is 20 + vinyl represses
Published 26 March 2021 by DM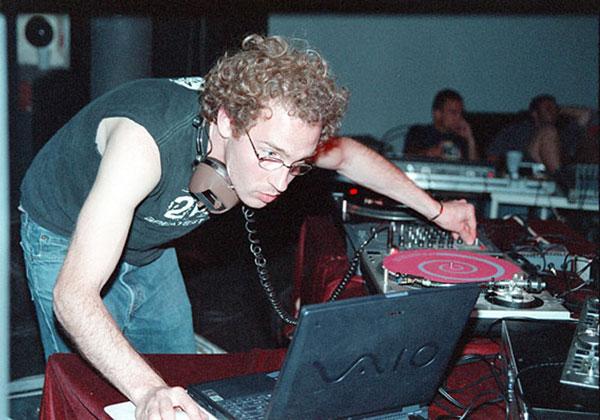 The first Caribou (née Manitoba) album Start Breaking My Heart was released twenty years ago today. To mark the occasion, we're repressing the first three albums, Start Breaking My Heart, Up In Flames and The Milk Of Human Kindness on black vinyl, limited to just 1000 copies each for the world. These three records helped put Leaf on the map, and certainly signposted the eclectic nature of our output.
"I'd been making music since I was an early teenager," Dan Snaith explains. "But the music on this album was the first time I felt like something had clicked. All of a sudden, I had a sense of what I wanted the tracks I was making to be. Luckily that had happened right around the time I met Kieran Hebden, accosting him out of the blue at a festival while visiting the UK, and we had kept in touch. He passed the music along to Tony at The Leaf Label. Making this album in my crappy student bedroom in Toronto and mailing it over to Tony on burned CDs, it was thrilling that there was a real record label in London that was excited about releasing it all over the world. It may be 20 years ago, but I can still remember the excitement from around the time of this album release and of me starting to become a 'real music producer' vividly."
Start Breaking My Heart, Up In Flames and The Milk Of Human Kindness LPs are available to pre-order now on Bandcamp. They will be in shops in the UK and Europe on 30th July and the rest of the world on 10th September.
caribou.fm | Twitter | Facebook | Instagram | theleaflabel.com/caribou
Bandcamp
---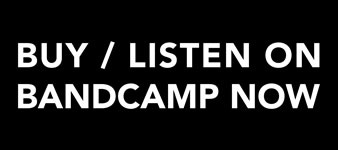 LATEST NEWS
ARCHIVED NEWS
2023 August
2023 May
2023 April
2023 March
2023 February
2023 January
2022 December
2022 November
2022 October
2022 September
2022 August
2022 July
2022 May
2022 April
2022 March
2022 February
2022 January
2021 November
2021 October
2021 September
2021 July
2021 June
2021 May
2021 April
2021 March
2021 February
2021 January
2020 December
2020 November
2020 October
2020 September
2020 August
2020 July
2020 June
2020 May
2020 April
2020 March
2020 February
2020 January
2019 December
2019 November
2019 October
2019 September
2019 August
2019 July
2019 June
2019 May
2019 April
2019 March
2019 February
2019 January
2018 December
2018 November
2018 October
2018 September
2018 August
2018 July
2018 June
2018 May
2018 April
2018 March
2018 February
2018 January
2017 December
2017 November
2017 October
2017 September
2017 August
2017 July
2017 June
2017 May
2017 April
2017 March
2016 November
2016 October
2016 September
2016 August
2016 July
2016 June
2016 May
2016 April
2016 March
2016 February
2016 January
2015 December
2015 November
2015 October
2015 September
2015 August
2015 July
2015 June
2015 March
2015 February
2015 January
2014 December
2014 October
2014 September
2014 August
2014 July
2014 June
2014 May
2014 April
2014 March
2014 February
2014 January
2013 December
2013 November
2013 October
2013 September
2013 August
2013 July
2013 June
2013 May
2013 April
2013 March
2013 February
2013 January
2012 December
2012 November
2012 October
2012 September
2012 August
2012 July
2012 June
2012 May
2012 April
2012 March
2012 February
2012 January
2011 December
2011 November
2011 October
2011 September
2011 August
2011 June
2011 May
2011 April
2011 March
2011 February
2010 December
2010 November
2010 October
2010 September
2010 August
2010 July
2010 June
2010 May
2010 April
2010 March
2010 February
2010 January
2009 December
2009 November
2009 October
2009 September
2009 August
2009 July
2009 June
2009 May
2009 April
2009 March
2009 February
2009 January
2008 December
2008 November
2008 October
RSS
Subscribe to Blog as an RSS Feed.