Oh No Ono Nominated For A Grammy
Published 2 December 2010 by BWL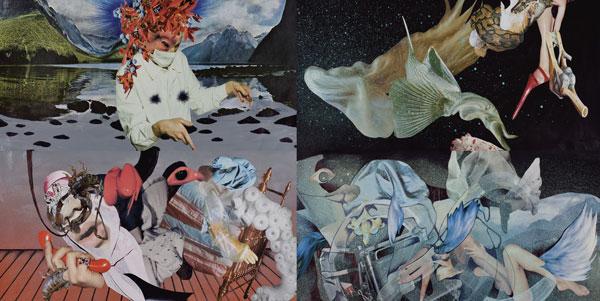 Oh No Ono have been nominated for a Grammy award for 'Best Recording Package' for their album Eggs, which we released in February this year. The Danes are up against the likes of The Black Keys and Devendra Banhart in the category, with the awards ceremony taking place on February 13 next year.
The artwork was designed and illustrated by Malene Mathiasson with art direction by the band themselves. It's the US version released by Friendly Fire that's been nominated, but the Leaf version is almost identical, apart from the outer slipcase. To see what all the fuss is about you can find a digital version of the stunning 'split' booklet design here.
You can find a full list of this year's Grammy nominations here.
http://ohnoono.com
http://theleaflabel.com/ohnoono
---
Efterklang Announce Screenings Of New Film
Published 6 December 2010 by BWL

Efterklang have produced a feature-length film in collaboration with La Blogotheque-founder Vincent Moon. The film, entitled An Island, was unsurprisingly filmed on an island in their native Denmark. Four days of filming saw Efterklang collaborate with over 200 local musicians, children and parents, recreating tracks from their back catalogue including this year's Magic Chairs album (4AD). The latest teaser for the film can be seen below, and the full film will be screened throughout Europe early next year, as part of Efterklang's latest tour. More info here:
http://anisland.cc
AN ISLAND - SECOND TEASER - Vincent Moon & Efterklang from Rumraket on Vimeo.
AN ISLAND SCREENINGS
Mon 21 Feb 2011 Cube Cinema, Bristol, UK (screening only)
Tue 22 Feb 2011 The Globe, Cardiff, UK
Wed 23 Feb 2011 Queens Social Club, Sheffield, UK
Thu 24 Feb 2011 Oran Mor, Glasgow, UK
Fri 25 Feb 2011 Academy 3, Manchester, UK
Sat 26 Feb 2011 The Sage Gateshead, Newcastle, UK
Sun 27 Feb 2011 Scala, London, UK
Tue 1 Mar 2011 Botanique, Brussels, BELGIUM
Thu 3 Mar 2011 Epicerie Moderne, Lyon, FRANCE
Fri 4 Mar 2011 KIFF, Aarau, SWITZERLAND
Sat 5 Mar 2011 Kulturhaus, Chur, SWITZERLAND
Sun 6 Mar 2011 Stall 6, Zürich, SWITZERLAND
Tue 8 Mar 2011 Szene, Vienna, AUSTRIA
Wed 9 Mar 2011 Tabacka Kulturfabrik, Kosice, SLOVAKIA
Thu 10 Mar 2011 Meet Factory, Prague, CZECH REPUBLIC
Fri 11 Mar 2011 Centraltheater, Leipzig, GERMANY
Sat 12 Mar 2011 Lagerhaus, Bremen, GERMANY
Sun 13 Mar 2011 Volksbühne, Berlin, GERMANY
Mon 14 Mar 2011 Brotfabrik, Frankfurt, GERMANY
Tue 15 Mar 2011 Konzerthaus, Dortmund, GERMANY
Wed 16 Mar 2011 Knust, Hamburg, GERMANY
Thu 17 Mar 2011 Mau, Rostock, GERMANY
Sun 20 Mar 2011 Amager Bio, Copenhagen, DENMARK (screening and Peter Broderick live only)
http://www.efterklang.net
http://theleaflabel.com/efterklang
---
Oh No Ono End Year With New Video
Published 7 December 2010 by BWL
Oh No Ono have just released a video for the song 'The Tea Party', taken from this year's Eggs album. The crazy, cuddly alien-filled video was made by Tobias Stretch, who has also worked with Radiohead and our other Danish friends Efterklang (click here to see 'Illuminant'). You can watch the video below:
The song has also just been used in a TV ad for Crayola in the States, which you can find here, or on a TV set near you...
http://ohnoono.com
http://theleaflabel.com/ohnoono
---
Essie Jain's 'Until The Light Of Morning' Lullaby Album
Published 8 December 2010 by RM
Essie Jain has recorded a bewitching album of lullabies, entitled Until The Light Of Morning, which is the first release on her own label, Light Of Morning. The album will be released in stores in Europe next February, but if you're looking for a last minute Christmas gift for new parents, it can be purchased online now from Essie's new website, along with a range of gift packages including babywear, artwork prints and gift-wrapping.
Essie's first two albums, We Made This Ourselves and The Inbetween, were released by Leaf, but this project is a new beginning for the New York-based singer. Feeling the need to take greater control of her career beyond writing and performing music, Essie set up her own label and publishing company, and has become almost entirely self-sufficient. Initially made available earlier this year as a low-key digital-only release, Essie soon discovered a thirst for a physical item, with friends wanting to purchase multiple copies for gifts.
The album is unusual as far as children's music releases go, in that it's all original material rather than traditional songs or covers of pop hits. We wish Essie every success with it!
You can hear 'What A Big Wide World' and 'Lay Down' here:
Latest tracks by lightofmorning
And here's a beautifully intimate live video of Essie performing 'I'm Not Afraid Of The Dark':

Essie Jain "I'm Not Afraid Of The Dark" (Wanderer Session #29) from Kevin de Wilde on Vimeo.
The US Daytrotter site recorded a live session earlier this year, including some music from
Until The Light Of Morning
. Catch it here:
http://www.daytrotter.com/dt/essie-jain-concert/20031050-3737862.html
http://lightofmorning.com
http://theleaflabel.com/essiejain
---
Price Reductions In The Leaf Shop
Published 13 December 2010 by RM
As a bit of a Christmas treat for you, we've reduced the prices of many CDs and records in the Leaf shop. All standard CD albums are now £8.99 or less, with many under £7, available here and under £5 here. New additions to the lower prices are featured at the top of each department. Enjoy.
---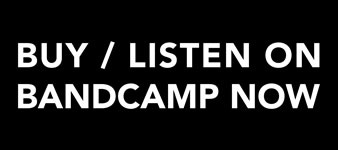 LATEST NEWS
ARCHIVED NEWS
2023 October
2023 August
2023 May
2023 April
2023 March
2023 February
2023 January
2022 December
2022 November
2022 October
2022 September
2022 August
2022 July
2022 May
2022 April
2022 March
2022 February
2022 January
2021 November
2021 October
2021 September
2021 July
2021 June
2021 May
2021 April
2021 March
2021 February
2021 January
2020 December
2020 November
2020 October
2020 September
2020 August
2020 July
2020 June
2020 May
2020 April
2020 March
2020 February
2020 January
2019 December
2019 November
2019 October
2019 September
2019 August
2019 July
2019 June
2019 May
2019 April
2019 March
2019 February
2019 January
2018 December
2018 November
2018 October
2018 September
2018 August
2018 July
2018 June
2018 May
2018 April
2018 March
2018 February
2018 January
2017 December
2017 November
2017 October
2017 September
2017 August
2017 July
2017 June
2017 May
2017 April
2017 March
2016 November
2016 October
2016 September
2016 August
2016 July
2016 June
2016 May
2016 April
2016 March
2016 February
2016 January
2015 December
2015 November
2015 October
2015 September
2015 August
2015 July
2015 June
2015 March
2015 February
2015 January
2014 December
2014 October
2014 September
2014 August
2014 July
2014 June
2014 May
2014 April
2014 March
2014 February
2014 January
2013 December
2013 November
2013 October
2013 September
2013 August
2013 July
2013 June
2013 May
2013 April
2013 March
2013 February
2013 January
2012 December
2012 November
2012 October
2012 September
2012 August
2012 July
2012 June
2012 May
2012 April
2012 March
2012 February
2012 January
2011 December
2011 November
2011 October
2011 September
2011 August
2011 June
2011 May
2011 April
2011 March
2011 February
2010 December
2010 November
2010 October
2010 September
2010 August
2010 July
2010 June
2010 May
2010 April
2010 March
2010 February
2010 January
2009 December
2009 November
2009 October
2009 September
2009 August
2009 July
2009 June
2009 May
2009 April
2009 March
2009 February
2009 January
2008 December
2008 November
2008 October
RSS
Subscribe to Blog as an RSS Feed.