Jherek Bischoff - Cistern video
Published 1 September 2016 by DM
The New York Observer has the premiere of Jherek Bischoff's auric new video for 'Cistern'. It documents an epic journey across continents and oceans in which Jherek transforms from well dressed mortal, into an actual gold person. Read what Jherek has to say about the video here.
Very much a modern day Midas, Jherek lent his golden touch to the recent BBC David Bowie Prom. His spellbinding version of 'Blackstar' with Amanda Palmer and Anna Calvi is now available to watch on YouTube. Do it.
jherekbischoff.com
theleaflabel.com/jherekbischoff
@jherekbischoff
facebook.com/jherekbischoff
---
Matthew Bourne videos
Published 20 September 2016 by DM
Keyboard maverick Matthew Bourne has been digging through his video archives and uploaded some choice cuts to his YouTube channel. For fans of classically trained pianists destroying a piano with a sledgehammer. Never bite the hand that feeds you. What do you have to say Matthew?
matthewbourne.com
@MatthewBourne_
facebook.com/mortbutane
theleaflabel.com/matthewbourne
---
Melt Yourself Down tour
Published 22 September 2016 by DM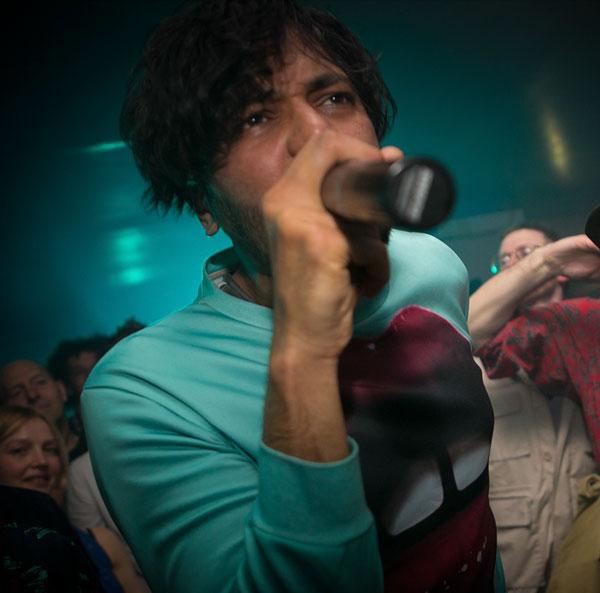 The mighty Melt Yourself Down will be embarking on a brief UK tour in October, including what promises to be a sweaty affair at new London venue Omeara on November 30th. With front man Kushal Gaya the wild-eyed centre of the MYD storm, they have the power to unite: a warts and all celebration of humanity, a cathartic release of fury against the establishment. Watch this space for new material to coincide with the tour…
Another all action year has seen MYD's Last Evenings On Earth nominated in the Best 'Difficult' Second Album category at the recent AIM Awards, with Drowned in Sound, The Quietus and Norman Records all championing the album in their alternative Mercury Prize selections. MYD followed the album with standalone single 'Another Weapon', which was recorded and mixed by Dan Carey at breakneck speed and released on his Speedy Wunderground label on limited edition 7" vinyl.
Wed 28 Sep - L'Aéronef, Lille, FRANCE
Thu 29 Sep - Détonation Festival, Besançon, FRANCE
Fri 30 Sep - La Bobine, Grenoble, FRANCE
Sat 1 Oct - Festival de la Bohème, Muret, FRANCE
Sat 22 Oct - The Exchange, Bristol, UK
Sun 23 Oct - SWN Festival, Cardiff, UK
Fri 28 Oct - The Wardrobe, Leeds, UK
Sat 29 Oct - Nottingham Contemporary, Nottingham, UK
Tue 29 Nov - The Haunt, Brighton, UK
Wed 30 Nov - Omeara, London, UK
Fri 9 Dec - State-X New Forms, The Hague, NETHERLANDS
meltyourselfdown.com
theleaflabel.com/meltyourselfdown
@meltyrselfdown
facebook.com/MeltYourselfDown
---
Matthew Bourne - moogmemory plus
Published 29 September 2016 by DM
You can never have enough Moog in your life. Good news! Matthew Bourne is back with more. moogmemory plus is a companion EP to his 2016 moogmemory album, an ode to his friends, influences and synthesiser.
If you witnessed the incredible live shows Bourne undertook with visual artist Michael England earlier this year, you will already be somewhat familiar with the first three tracks on the EP. Spontaneous improvisations in response to England's work evolved into integral parts of their audio-visual extravaganza. You'll also be pleased to learn it includes a gnarled cover of Phil Collins' 'Sussudio' and a fitting tribute to synth icon Keith Emerson.
Get your fix with the beautiful video for 'Keighley' (directed by Michael England) before the EP is released on November 4th. 'Keighley' is also on all music services now. Order the digital only EP on Bandcamp and the Leaf shop.
Matthew Bourne will be performing at Belgrave Music Hall on November 9th as part of the Leeds International Film Festival. The show will feature a solo performance by Bourne and a synthesiser collaboration with producer Richard Formby, before a rare screening of the classic documentary exploring electronic music, Same Trade As Mozart. Tickets and details here.
matthewbourne.com
@MatthewBourne_
facebook.com/mortbutane
theleaflabel.com/matthewbourne
---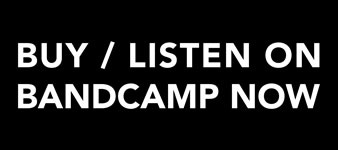 LATEST NEWS
ARCHIVED NEWS
2021 November
2021 October
2021 September
2021 July
2021 June
2021 May
2021 April
2021 March
2021 February
2021 January
2020 December
2020 November
2020 October
2020 September
2020 August
2020 July
2020 June
2020 May
2020 April
2020 March
2020 February
2020 January
2019 December
2019 November
2019 October
2019 September
2019 August
2019 July
2019 June
2019 May
2019 April
2019 March
2019 February
2019 January
2018 December
2018 November
2018 October
2018 September
2018 August
2018 July
2018 June
2018 May
2018 April
2018 March
2018 February
2018 January
2017 December
2017 November
2017 October
2017 September
2017 August
2017 July
2017 June
2017 May
2017 April
2017 March
2016 November
2016 October
2016 September
2016 August
2016 July
2016 June
2016 May
2016 April
2016 March
2016 February
2016 January
2015 December
2015 November
2015 October
2015 September
2015 August
2015 July
2015 June
2015 March
2015 February
2015 January
2014 December
2014 October
2014 September
2014 August
2014 July
2014 June
2014 May
2014 April
2014 March
2014 February
2014 January
2013 December
2013 November
2013 October
2013 September
2013 August
2013 July
2013 June
2013 May
2013 April
2013 March
2013 February
2013 January
2012 December
2012 November
2012 October
2012 September
2012 August
2012 July
2012 June
2012 May
2012 April
2012 March
2012 February
2012 January
2011 December
2011 November
2011 October
2011 September
2011 August
2011 June
2011 May
2011 April
2011 March
2011 February
2010 December
2010 November
2010 October
2010 September
2010 August
2010 July
2010 June
2010 May
2010 April
2010 March
2010 February
2010 January
2009 December
2009 November
2009 October
2009 September
2009 August
2009 July
2009 June
2009 May
2009 April
2009 March
2009 February
2009 January
2008 December
2008 November
2008 October
RSS
Subscribe to Blog as an RSS Feed.