Listen to Radioland: Radio-Activity Revisited
Published 1 December 2015 by DM
Matthew Bourne and Franck Vigroux's Radioland album is available to stream and download today. Their gritty reinterpretation of Kraftwerk's Radio-Activity was premiered on The Drone yesterday, and you can now get your Anglo/Franco/Germanic synthesiser fix over on Bandcamp where you can also pre-order the deluxe 24-page hardback CD or gatefold vinyl editions. It will appear on your digital music service of choice on Friday December 4th.
Radioland will land in shops on January 15th, but we will be shipping Bandcamp and Leaf shop pre-orders shortly before Christmas.
matthewbourne.com
@MatthewBourne_
facebook.com/mortbutane
franckvigroux.com
@franckvigroux
facebook.com/franckvigroux
antoineschmitt.com
@tonschnitt
---
The Comet Is Coming at Trans Musicales
Published 4 December 2015 by DM
Thursday December 3rd, 2015 was a good day for astronomers. The Comet Is Coming put on a spectacular celestial display at Trans Musicales in Rennes which you can view here. 'Do The Milky Way' was also Lauren Laverne's MPFree on BBC 6Music. Catch it here while you still can. It is rare that such astrological phenomena occur in such close proximity. Stargazers will remember this day for many years to come.
The Comet will be visible at Birthdays in Dalston on December 9th.
thecometiscoming.co.uk
@cometcoming
facebook.com/thecometiscoming
theleaflabel.com/thecometiscoming
---
Matthew Bourne - moogmemory album and tour
Published 9 December 2015 by DM

Matthew Bourne has announced his new solo album moogmemory with 'Daniziel', a warm bubblebath of analogue melody. Where Bourne is concerned, it's probably best to expect the unexpected. For the follow up to 2012's piano-led Montauk Variations, he has turned his considerable talents to the world of vintage synthesisers. Growing from improvised live performances, these compositions took shape in the studio as Bourne explored and moulded the vast sonic possibilities of voltage-controlled oscillators. The seed for this project was planted when he acquired an uncooperative 1982 Memorymoog, having it painstakingly modified and upgraded. Created without the use of computers or sequencers, moogmemory is the first album to be recorded using only the Lintronics Advanced Memorymoog.
moogmemory comes hot on the heels of the Radioland album, a reinterpretation of Kraftwerk's Radio-Activity which Bourne created in collaboration with electronic composer Franck Vigroux. You can check that out here.
moogmemory will be released as a CD and limited edition vinyl LP in an intricate embossed sleeve designed by visual artist Michael England. You can pre-order the album now on Bourne's Bandcamp. You can also download 'Daniziel' for free.
England will also be collaborating with Bourne on a
UK tour
to coincide with the release of
moogmemory
. More dates, including a very special London show, to be announced in the new year.
Fri 4 Mar 2016 - Colston Hall, Bristol, UK
Thu 17 Mar 2016 - Komedia, Brighton, UK
Fri 18 Mar 2016 - Turner Sims, Southampton, UK
Sat 23 Apr 2016 - Outskirts at Platform, Glasgow, UK
matthewbourne.com
@MatthewBourne_
facebook.com/mortbutane
---
Julia Kent - Flag of No Country video
Published 14 December 2015 by BP
Julia Kent has revealed a suitably unsettling video for 'Flag of No County' which is taken from her recent masterpiece Asperities. Set in Italian woodland and some kind of papier-mâché dungeon, it is the work of Enrico Salmasi. See all your Blue Peter nightmares brought to life here.
http://juliakent.com
http://theleaflabel.com/juliakent
@juliakent
facebook.com/juliakent.music
---
Leaf 20 production delay
Published 15 December 2015 by BP
Much like the Ghost of Christmas Yet to Come, it's time for The Leaf Label to deliver some bad news.
One of our (former) vinyl suppliers has put a massive stick in the spokes of the Leaf 20 box set. We've been working ourselves and our collaborators into the ground trying to get this giant shiny thing together in time to ship for Christmas. It is not to be. The reissues of Efterklang's Parades and Polar Bear's Peepers will also be delayed until next year. We're hoping to have the others ready to ship shortly. Please accept our sincerest apologies. We will be emailing everyone who has Pledged or pre-ordered a Leaf 20 box set, reissue, T-shirt or poster in the coming days to give you a little something to tide you over until we can remedy the situation.
In the meantime you can still get your box set and reissue orders in on the Pledge website and be thankful you aren't working in an office surrounded by empty boxes this Christmas.
---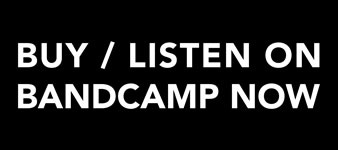 LATEST NEWS
ARCHIVED NEWS
2023 October
2023 August
2023 May
2023 April
2023 March
2023 February
2023 January
2022 December
2022 November
2022 October
2022 September
2022 August
2022 July
2022 May
2022 April
2022 March
2022 February
2022 January
2021 November
2021 October
2021 September
2021 July
2021 June
2021 May
2021 April
2021 March
2021 February
2021 January
2020 December
2020 November
2020 October
2020 September
2020 August
2020 July
2020 June
2020 May
2020 April
2020 March
2020 February
2020 January
2019 December
2019 November
2019 October
2019 September
2019 August
2019 July
2019 June
2019 May
2019 April
2019 March
2019 February
2019 January
2018 December
2018 November
2018 October
2018 September
2018 August
2018 July
2018 June
2018 May
2018 April
2018 March
2018 February
2018 January
2017 December
2017 November
2017 October
2017 September
2017 August
2017 July
2017 June
2017 May
2017 April
2017 March
2016 November
2016 October
2016 September
2016 August
2016 July
2016 June
2016 May
2016 April
2016 March
2016 February
2016 January
2015 December
2015 November
2015 October
2015 September
2015 August
2015 July
2015 June
2015 March
2015 February
2015 January
2014 December
2014 October
2014 September
2014 August
2014 July
2014 June
2014 May
2014 April
2014 March
2014 February
2014 January
2013 December
2013 November
2013 October
2013 September
2013 August
2013 July
2013 June
2013 May
2013 April
2013 March
2013 February
2013 January
2012 December
2012 November
2012 October
2012 September
2012 August
2012 July
2012 June
2012 May
2012 April
2012 March
2012 February
2012 January
2011 December
2011 November
2011 October
2011 September
2011 August
2011 June
2011 May
2011 April
2011 March
2011 February
2010 December
2010 November
2010 October
2010 September
2010 August
2010 July
2010 June
2010 May
2010 April
2010 March
2010 February
2010 January
2009 December
2009 November
2009 October
2009 September
2009 August
2009 July
2009 June
2009 May
2009 April
2009 March
2009 February
2009 January
2008 December
2008 November
2008 October
RSS
Subscribe to Blog as an RSS Feed.