Sarathy Korwar - More Arriving limited edition mango vinyl
Published 4 August 2020 by DM
The plaudits for Sarathy Korwar's powerful More Arriving album keep coming with a nomination for Best Independent Album at this year's AIM Awards alongside the likes of Nick Cave and Kim Gordon, with the winner to be announced on August 12.
To celebrate, we're pressing 300 on transparent mango coloured vinyl which will be released September 11th. You can pre-order at your local independent record shop now (UK only) and they will be available to pre-order from Friday on Sarathy's Bandcamp.
Korwar follows the album with Otherland, a four track 12" which will be released on Record Store Day's August 29th drop.
sarathykorwar.com | Twitter | Facebook | Instagram | Live Dates | theleaflabel.com/sarathykorwar
Bandcamp | Spotify | Apple Music
---
Sarathy Korwar - Best Independent Album at AIM Awards
Published 13 August 2020 by DM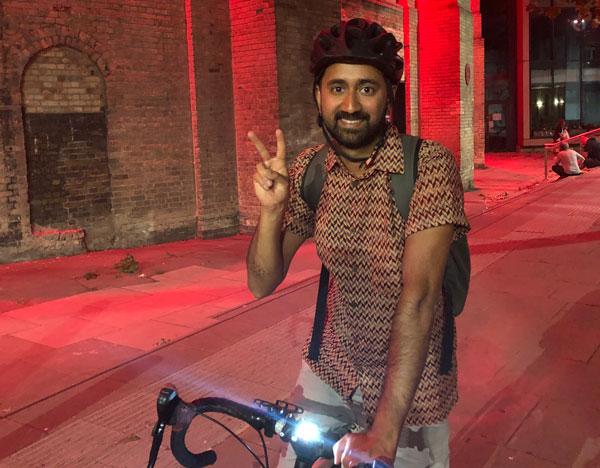 The virtual champagne was flowing as Sarathy Korwar (virtually) walked away with the (actual) gong for Best Independent Album of the Year at the AIM Awards last night, for his album More Arriving. We're delighted to see this record's acclaim grow, and for it to continue to find a wider audience. Indo-jazz, Indian classical music, hip-hop, dub and spoken word are connected seamlessly while putting the voices of the South Asian diaspora front and centre. The themes of identity and the global movement of people connects on a deeply emotional level, and this is testament to Sarathy's ambition, vision and hard work.
His collaborators also need a mention here: London-based poet Zia Ahmed, Mumbai rappers MC Mawali and TRAP POJU, Punjabi MC Prabh Deep, Jamaican-Indian rapper Delhi Sultanate, author Deepak Unnikrishnan and Indian classical singers Mirande and Aditya Prakash come together to paint a nuanced, knotted and diverse picture of South Asian identity. Sarathy's band of Tamar Osborn on baritone sax and Al MacSween on keys plus spots by Chris Williams on alto-sax and Danalogue on synthesiser light the blue touch paper. Nick Woodmansey (aka Emanative) on co-production and mixing duties alongside Daniel Trachtenberg helped bring it all into sharp focus.
Sarathy is already working on the follow-up to More Arriving. In the meantime, there is a mango coloured vinyl edition in the works. It's available to pre-order now and will be in shops on September 11th.

Before that comes the Otherland 12", which features two new tracks expanding on the themes explored on More Arriving, and two remixes. Otherland will be released on Record Store Day's August 29th drop.
sarathykorwar.com | Twitter | Facebook | Instagram | Live Dates | theleaflabel.com/sarathykorwar
Bandcamp | Spotify | Apple Music
---
Laurence Pike - 'Ember' video
Published 19 August 2020 by DM
Laurence Pike and visual artist Clemens Habicht continue their fruitful working relationship with a new video for 'Ember'. Taken from the album Prophecy, which was recorded in response to the recent wild fires that devastated Australia, the track sees Pike weave his muted magic on drum kit, between triggered piano and vocal samples.
"The video accompaniment to 'Ember' is an evolution of the methodology established in previous collaborations on 'Drum Chant' and 'Nero'" explains Habicht. "The shapes in motion again resemble print making abstractions of form that visually parallel Laurence's exploratory music. This video departs from a direct musical synchronicity of image and sound and captures another type of internal notation, using motion from an activity outside of performance."
Prophecy is available now on limited edition yellow vinyl, CD and digital.
There is also an EP accompaniment to the album entitled Destiny, which is available to download exclusively on Bandcamp on a pay-what-you feel basis.
laurencepike.net | Facebook | Instagram | Live Dates | theleaflabel.com/laurencepike
Bandcamp | Spotify | Apple Music
---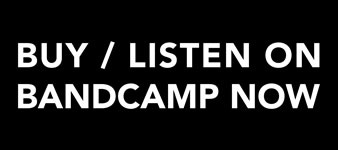 LATEST NEWS
ARCHIVED NEWS
2021 November
2021 October
2021 September
2021 July
2021 June
2021 May
2021 April
2021 March
2021 February
2021 January
2020 December
2020 November
2020 October
2020 September
2020 August
2020 July
2020 June
2020 May
2020 April
2020 March
2020 February
2020 January
2019 December
2019 November
2019 October
2019 September
2019 August
2019 July
2019 June
2019 May
2019 April
2019 March
2019 February
2019 January
2018 December
2018 November
2018 October
2018 September
2018 August
2018 July
2018 June
2018 May
2018 April
2018 March
2018 February
2018 January
2017 December
2017 November
2017 October
2017 September
2017 August
2017 July
2017 June
2017 May
2017 April
2017 March
2016 November
2016 October
2016 September
2016 August
2016 July
2016 June
2016 May
2016 April
2016 March
2016 February
2016 January
2015 December
2015 November
2015 October
2015 September
2015 August
2015 July
2015 June
2015 March
2015 February
2015 January
2014 December
2014 October
2014 September
2014 August
2014 July
2014 June
2014 May
2014 April
2014 March
2014 February
2014 January
2013 December
2013 November
2013 October
2013 September
2013 August
2013 July
2013 June
2013 May
2013 April
2013 March
2013 February
2013 January
2012 December
2012 November
2012 October
2012 September
2012 August
2012 July
2012 June
2012 May
2012 April
2012 March
2012 February
2012 January
2011 December
2011 November
2011 October
2011 September
2011 August
2011 June
2011 May
2011 April
2011 March
2011 February
2010 December
2010 November
2010 October
2010 September
2010 August
2010 July
2010 June
2010 May
2010 April
2010 March
2010 February
2010 January
2009 December
2009 November
2009 October
2009 September
2009 August
2009 July
2009 June
2009 May
2009 April
2009 March
2009 February
2009 January
2008 December
2008 November
2008 October
RSS
Subscribe to Blog as an RSS Feed.