Polar Bear and James Holden in London
Published 10 July 2015 by BP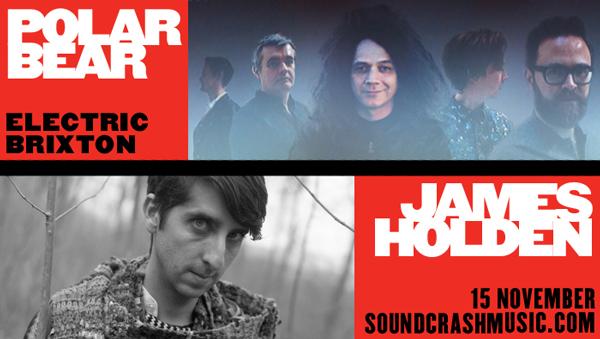 Polar Bear have just announced a mouth-watering co-headline show with modular synth wizard James Holden. It takes place at Electric Brixton on Sunday November 15. Get your tickets here if you know what's good for you.
Before that there are a number of festival appearances including Latitude and Tramlines and a tour of the Low Countries in October. You can find details of these on our live page.
Bassist Tom Herbert has put together a mixtape for Irish website Fractured Air. While you wait for Polar Bear to roll into town, you can pass the time by listening to it here.
You should also check the long awaited video for recent single Dont Let The Feeling Go on Youtube and Vimeo.
@polarbear_uk
@polarbearseb
facebook.com/sebastianrochford
polarbearmusic.com
theleaflabel.com/polarbear
youtube.com/PolarBearSeb
---
Leaf At Festivals
Published 13 July 2015 by BP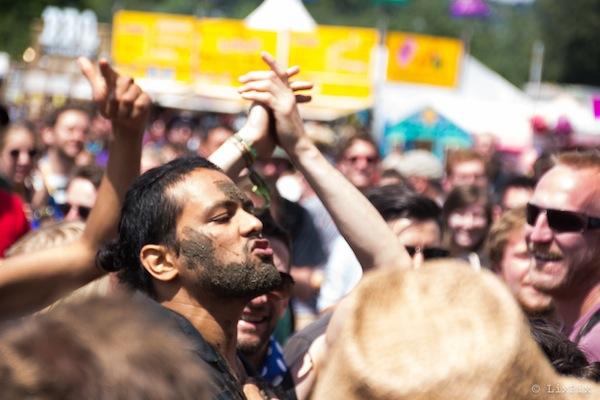 Festival season is upon us and we suggest you make every effort to soundtrack your summer in the best possible way. To aid you in you in your quest, here is a comprehensive list of Leaf artists doing festival things in festival places.
MATTHEW BOURNE
Mon 3 Aug 2015 with Tipping Point, Manchester Jazz Festival, Manchester, UK
Sun 20 Sep 2015 with Tipping Point, Lancaster Jazz Festival, Lancaster, UK
MELT YOURSELF DOWN
Sat 25 Jul 2015 Cross The Tracks, Edinburgh, UK
Sat 1 Aug 2015 Kendal Calling, Kendal, UK
Sun 30 Aug 2015 Shambala Festival, Northamptonshire, UK
MURCOF
Sat 29 Aug 2015 Les Digitales Festival, Bern, SWITZERLAND
Sun 30 Aug 2015 Les Digitales Festival, Neuchatel, SWITZERLAND
POLAR BEAR
Fri 17 Jul 2015 Latitude Festival, Southwold, UK
Sat 25 Jul 2015 Tramlines Festival, Sheffield, UK
Sat 29 Aug 2015 Aberjazz, Theatr Gwaun, Fishguard, UK
Sat 5 Sep 2015 Into The Great Wide Open, Vlieland, NETHERLANDS
WILDBIRDS & PEACEDRUMS
Thu 13 Aug 2015 Way Out West, Gothenburg, SWEDEN
Sat 29 Aug 2015 By The Lake Festival, Berlin, GERMANY
---
Susumu Yokota RIP
Published 14 July 2015 by Tony Morley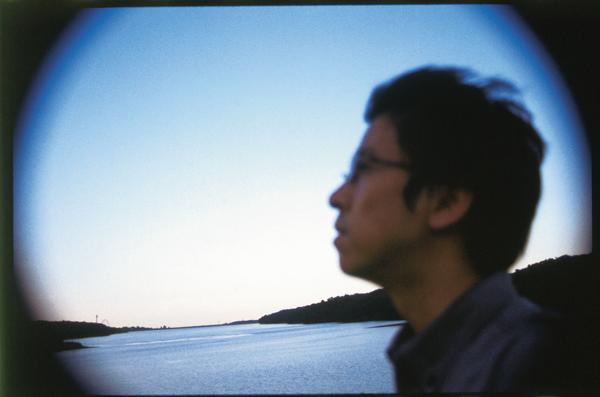 We have just received the news that Susumu Yokota has passed away at the cruelly young age of 54 after a long period of illness. We understand that he died in late March, although his family has only just released the news.
We released six of Yokota's albums over a period of four years (1999-2002), including three that have come to be considered classics of ambient music: Sakura, Grinning Cat and The Boy And The Tree. Those records helped put us on the map, and are still some of the best selling releases in The Leaf Label's 20 year history. Their word-of-mouth success was made all the more remarkable by the fact that Yokota barely promoted them, visiting Europe to play live just once in the entire period we worked with him. Yokota returned the compliment by releasing a personally selected compilation of Leaf releases on his own Skintone label (Leaf Compilation, 2001). My personal favourite of his albums was the first we released, Image 1983-1998, a collection of delicate, otherworldly archive recordings.
As well as his ambient work, Yokota was respected for his house and techno music, with releases stretching back to 1993.
I only met Yokota three times, twice in the UK and a third time when I visited Japan in 2001. Yokota drove me (sometimes at alarming speed) through the endless sprawl of Tokyo and Yokohama to the tranquil city of Kamakura, where we visited ancient Buddhist and Shinto shrines and an extraordinary vegetarian restaurant (a rarity in Japan) that only served variants of tofu (it tasted immeasurably better than that sounds). Later we visited an onsen (hot spring baths), a real Japanese treat. Though he spoke very little English, he was always a charming and thoughtful companion. A sign on a harbour wall in Japanese and English we saw on the trip inspired the title of a Leaf compilation: "Watch for tsunami when you feel earth quake", an instruction that would haunt me years later.
Tony Morley
July 14 2015
---
A tribute to Susumu Yokota
Published 23 July 2015 by DM
As a tribute to Susumu Yokota, a much loved friend and colleague who passed away in March 2015, The Leaf Label and Lo Recordings have joined forces to release My Energy, a 6 track EP featuring selected highlights from Yokota's varied and much acclaimed back catalogue, most of which were originally released on his own Skintone label. The EP is available now on Bandcamp as a 'Pay What You Want' release with all proceeds going to Animal Refuge Kansai. Yokota was a lifelong animal lover, and the charity was chosen at his family's request.
DOWNLOAD MY ENERGY EP HERE
---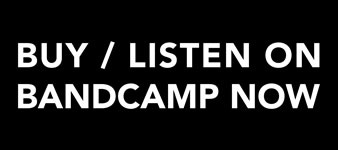 LATEST NEWS
ARCHIVED NEWS
2023 October
2023 August
2023 May
2023 April
2023 March
2023 February
2023 January
2022 December
2022 November
2022 October
2022 September
2022 August
2022 July
2022 May
2022 April
2022 March
2022 February
2022 January
2021 November
2021 October
2021 September
2021 July
2021 June
2021 May
2021 April
2021 March
2021 February
2021 January
2020 December
2020 November
2020 October
2020 September
2020 August
2020 July
2020 June
2020 May
2020 April
2020 March
2020 February
2020 January
2019 December
2019 November
2019 October
2019 September
2019 August
2019 July
2019 June
2019 May
2019 April
2019 March
2019 February
2019 January
2018 December
2018 November
2018 October
2018 September
2018 August
2018 July
2018 June
2018 May
2018 April
2018 March
2018 February
2018 January
2017 December
2017 November
2017 October
2017 September
2017 August
2017 July
2017 June
2017 May
2017 April
2017 March
2016 November
2016 October
2016 September
2016 August
2016 July
2016 June
2016 May
2016 April
2016 March
2016 February
2016 January
2015 December
2015 November
2015 October
2015 September
2015 August
2015 July
2015 June
2015 March
2015 February
2015 January
2014 December
2014 October
2014 September
2014 August
2014 July
2014 June
2014 May
2014 April
2014 March
2014 February
2014 January
2013 December
2013 November
2013 October
2013 September
2013 August
2013 July
2013 June
2013 May
2013 April
2013 March
2013 February
2013 January
2012 December
2012 November
2012 October
2012 September
2012 August
2012 July
2012 June
2012 May
2012 April
2012 March
2012 February
2012 January
2011 December
2011 November
2011 October
2011 September
2011 August
2011 June
2011 May
2011 April
2011 March
2011 February
2010 December
2010 November
2010 October
2010 September
2010 August
2010 July
2010 June
2010 May
2010 April
2010 March
2010 February
2010 January
2009 December
2009 November
2009 October
2009 September
2009 August
2009 July
2009 June
2009 May
2009 April
2009 March
2009 February
2009 January
2008 December
2008 November
2008 October
RSS
Subscribe to Blog as an RSS Feed.