Keeley Forsyth - 'Wash' single/video
Published 15 February 2022 by DM
Listen to 'Wash', the new single from Keeley Forsyth, recorded in collaboration with Grammy Award-winning percussionist Evelyn Glennie. It is taken from the new album Limbs, which will be released February 25th.
Built around the stark tones of Glennie's bowed serpent cymbal, the track gradually opens out on a bed of strings and synthesisers.
"Evelyn's work with the serpent cymbal, produced a unique, mournful, metallic sigh that colours the whole track," Forsyth explains. "With the vocal, I wanted to open my throat and swallow that emotion. The lyrics came with this process, instinctive and impulsive."
'Wash' is accompanied by the third in a series of cinematic videos produced in collaboration with Ross Downes and Neil Cain for the Limbs album.
"The video takes place in an absurdist purgatory, which exists with its own logic and where a confrontational high stakes game is playing out," Forsyth continues. "This is directly in homage to the work of Irish playwright Samuel Beckett, where the protagonist is caught in a situation not fully understood or explainable."
Pre-order Limbs on digital, CD, black vinyl LP and limited edition indies only white vinyl LP. There is also a blood red vinyl Dinked Edition with alternate sleeve and photobook available to pre-order from select UK independent record shops.
Forsyth has a short run of UK dates this spring, which culminates with her biggest show yet at The Barbican's Milton Court venue on March 11th, and has just been announced for a number of festivals including Green Man in August. See our live page for details.
keeleyforsyth.com | Twitter | Facebook | Live Dates | theleaflabel.com/keeleyforsyth
Bandcamp | Spotify | Apple Music
---
Snapped Ankles - 'Barbecue In Brazil' single/video
Published 17 February 2022 by DM
Snapped Ankles skewer the ecotourism bubble on brand new standalone single 'Barbecue in Brazil'. Following last year's Forest Of Your Problems album, the woodwose continue to be drawn to the contradictions of modern life. They're clearing out the deadwood, planting new saplings and watching it grow.
Here's what the woodwose have to say for themselves: "Have you ever taken a flight for a Barbecue In Brazil? This is a song sung from the nemophilic corner of our woods, railing against instaconsumerism and the globally connected luxury travel industry that surrounds it. Let's all meet at the last ever grill!"
The woodwose are embarking on a UK tour, before packing their canoes and heading over to North America for a full tour which takes in SXSW. See our live page the full list of dates.
snappedankles.com | Twitter | Facebook | Instagram | Live Dates | theleaflabel.com/snappedankles
Bandcamp | Spotify | Apple Music
---
Keeley Forsyth - Limbs out now
Published 25 February 2022 by DM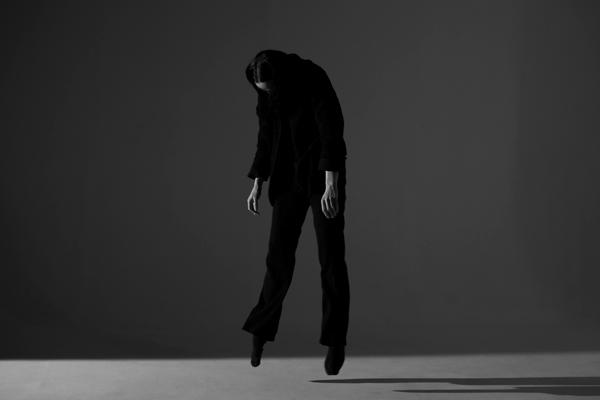 Keeley Forsyth's second album Limbs is out today. It follows her critically acclaimed debut album Debris, and it's breathing that same rarefied air. We'd recommend carving yourself a quiet moment to listen and let it all sink in.
"Keeley Forsyth returns with another uniquely powerful album. Sharing some tonal similarities with the recent explorations of Nick Cave and Warren Ellis, it's a sparse and stark record but also tender, poignant and potent"
9/10, Uncut
"Her voice is a spectacular thing: a cut-glass vibrato that brings to mind ANOHNI, or the unearthly tremble of late-period Scott Walker"
Pitchfork
"Nobody else is making music, so spectral, elegant and bruised, quite like this"
9/10, Loud & Quiet
"Keeley Forsyth is a world builder and Limbs is an outstanding record"
The Quietus
"Remarkable"
4/5, Mojo
Discover the records that have shaped Forsyth's remarkable sound in The Quietus' Baker's Dozen feature, and get more insight in this Bandcamp interview.
There has been a small delay on the vinyl production. It will be in all good UK record shops in the next few days and in European shops in a week or so. It might be a good idea to call ahead. Eyes peeled for the blood red Dinked Edition, in select independent UK record shops. Rest of the world physical release date is April 29th.
Black vinyl, limited edition white vinyl, CD and digital are available via Bandcamp now, and you'll find it on your streaming service of choice.
Catch Forsyth on a short run of UK dates in March, culminating with her biggest show to date at The Barbican's Milton Court venue on March 11th.
keeleyforsyth.com | Twitter | Facebook | Live Dates | theleaflabel.com/keeleyforsyth
Bandcamp | Spotify | Apple Music
---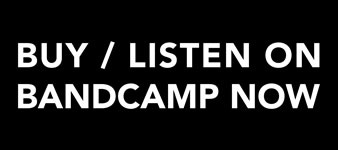 LATEST NEWS
ARCHIVED NEWS
2023 October
2023 August
2023 May
2023 April
2023 March
2023 February
2023 January
2022 December
2022 November
2022 October
2022 September
2022 August
2022 July
2022 May
2022 April
2022 March
2022 February
2022 January
2021 November
2021 October
2021 September
2021 July
2021 June
2021 May
2021 April
2021 March
2021 February
2021 January
2020 December
2020 November
2020 October
2020 September
2020 August
2020 July
2020 June
2020 May
2020 April
2020 March
2020 February
2020 January
2019 December
2019 November
2019 October
2019 September
2019 August
2019 July
2019 June
2019 May
2019 April
2019 March
2019 February
2019 January
2018 December
2018 November
2018 October
2018 September
2018 August
2018 July
2018 June
2018 May
2018 April
2018 March
2018 February
2018 January
2017 December
2017 November
2017 October
2017 September
2017 August
2017 July
2017 June
2017 May
2017 April
2017 March
2016 November
2016 October
2016 September
2016 August
2016 July
2016 June
2016 May
2016 April
2016 March
2016 February
2016 January
2015 December
2015 November
2015 October
2015 September
2015 August
2015 July
2015 June
2015 March
2015 February
2015 January
2014 December
2014 October
2014 September
2014 August
2014 July
2014 June
2014 May
2014 April
2014 March
2014 February
2014 January
2013 December
2013 November
2013 October
2013 September
2013 August
2013 July
2013 June
2013 May
2013 April
2013 March
2013 February
2013 January
2012 December
2012 November
2012 October
2012 September
2012 August
2012 July
2012 June
2012 May
2012 April
2012 March
2012 February
2012 January
2011 December
2011 November
2011 October
2011 September
2011 August
2011 June
2011 May
2011 April
2011 March
2011 February
2010 December
2010 November
2010 October
2010 September
2010 August
2010 July
2010 June
2010 May
2010 April
2010 March
2010 February
2010 January
2009 December
2009 November
2009 October
2009 September
2009 August
2009 July
2009 June
2009 May
2009 April
2009 March
2009 February
2009 January
2008 December
2008 November
2008 October
RSS
Subscribe to Blog as an RSS Feed.