New Leaf imprint Bias signs Vessels
Published 3 February 2015 by BP
We're very excited to announce a new imprint label, Bias, and its first signing Vessels. The Leeds band have undergone a transformation in recent years, and have stepped into the light clutching an exquisite, euphoric new album Dilate.
You can get up to speed by checking out the video for latest single 'On Monos' (Vimeo) and their back catalogue on Bandcamp. Dilate is available to pre-order now.
Visit the band's website to sign up to their mailing list for more information and updates.
You can catch Vessels live on the following dates:
Thu 12th Mar - Convergence, Village Underground, London (with Clark)
Fri 13th Mar - Convergence, St John-at-Hackney, London (DJ set with Kiasmos)
Sat 14th Mar - Start The Bus, Bristol
Sun 15th Mar - Rainbow, Birmingham
Mon 16th Mar - Soup Kitchen, Manchester
Tue 17th Mar - Nice & Sleazy, Glasgow
Wed 18th Mar - Belgrave Music Hall, Leeds
Sat 25th Apr - Opium Rooms, Dublin
@vesselsband
facebook.com/vesselsband
vesselsband.com
---
Polar Bear - new single and album
Published 24 February 2015 by DM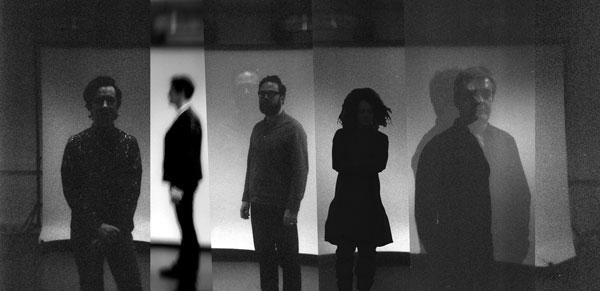 In the time it takes to say "2014 Mercury Prize shortlisted album In Each And Every One", Polar Bear have returned with a brand new album. 'Dont Let The Feeling Go' is the first single from their upcoming sixth album Same As You. Featuring bandleader Sebastian Rochford alongside Hannah Darling on vocal duties, it finds Polar Bear at their most direct: the song's infectious life-affirming mantra stays with you long after the track has ended.
Given its short gestation, it is striking how far removed the new album is from its immediate predecessor. Inspired by Seb's time in the Mojave Desert, there is a startling freshness in the songs, both thematically and sonically. After the dark complexity of recent output, Same As You is presented in sharp focus, as inclusive and accessible as the title suggests, while still maintaining the playful experimentation on which the band has made its name.
Read what Seb has to say about the new album and single here.
Some great reviews for Same As You already in:
"A joyous affirmation of positivity" 4/5 Mojo
"Their most direct and uplifting yet. 'Dont Let The Feeling Go' is just a spoonfed breakbeat away from pop gold" 8/10 Uncut
"The UK's most forward-thinking jazz act… make dazzling return" 4/5 Q
Same As You is released March 30th and is available to pre-order from Polar Bear's Bandcamp (including merch bundles) and the Leaf store on CD, digital and limited edition double vinyl LP + CD.
'Dont Let The Feeling Go' is out now, and is available to download for free if you pre-order the album.
Polar Bear are touring in Europe this month and in the UK in April. Details on our live page.
@polarbear_uk
@polarbearseb
facebook.com/sebastianrochford
polarbearmusic.com
theleaflabel.com/polarbear
youtube.com/PolarBearSeb
---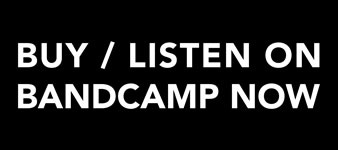 LATEST NEWS
ARCHIVED NEWS
2019 November
2019 October
2019 September
2019 August
2019 July
2019 June
2019 May
2019 April
2019 March
2019 February
2019 January
2018 December
2018 November
2018 October
2018 September
2018 August
2018 July
2018 June
2018 May
2018 April
2018 March
2018 February
2018 January
2017 December
2017 November
2017 October
2017 September
2017 August
2017 July
2017 June
2017 May
2017 April
2017 March
2016 November
2016 October
2016 September
2016 August
2016 July
2016 June
2016 May
2016 April
2016 March
2016 February
2016 January
2015 December
2015 November
2015 October
2015 September
2015 August
2015 July
2015 June
2015 March
2015 February
2015 January
2014 December
2014 October
2014 September
2014 August
2014 July
2014 June
2014 May
2014 April
2014 March
2014 February
2014 January
2013 December
2013 November
2013 October
2013 September
2013 August
2013 July
2013 June
2013 May
2013 April
2013 March
2013 February
2013 January
2012 December
2012 November
2012 October
2012 September
2012 August
2012 July
2012 June
2012 May
2012 April
2012 March
2012 February
2012 January
2011 December
2011 November
2011 October
2011 September
2011 August
2011 June
2011 May
2011 April
2011 March
2011 February
2010 December
2010 November
2010 October
2010 September
2010 August
2010 July
2010 June
2010 May
2010 April
2010 March
2010 February
2010 January
2009 December
2009 November
2009 October
2009 September
2009 August
2009 July
2009 June
2009 May
2009 April
2009 March
2009 February
2009 January
2008 December
2008 November
2008 October
RSS
Subscribe to Blog as an RSS Feed.