Melt Yourself Down North American album release
Published 5 March 2014 by DM
Melt Yourself Down's debut album has finally landed in North America in physical form. The special edition CD is packaged in revised artwork with a hefty bonus disc, Live At The New Empowering Church, recorded at the group's sold out London show at the tail end of last year. It captures the band in their natural sweat-drenched environment; wild eyes, call and response vocals and an audience whipped into frenzy. Listen carefully and you can hear the bass player crowd-surfing.
We'll be making a limited number of these 2CD editions for sale in our store soon. In the meantime you can order it from Insound and Midheaven in the States, and the original album from the usual download stores.
Hot on the heels of this release, the band will be making their first trip to the USA for SXSW and two shows in New York. [Please note that the previously announced Rough Trade NYC show has been moved to Baby's All Right in Brooklyn]
Keep an eye on the MYD Twitter for some SXSW surprises…
Saturday 15 March - British Music Embassy, Latitude 30, Austin, TX (5.30pm)
Saturday 15 March - SXSW, Icenhauer's, Austin, TX (midnight)
Monday 17 March - Pianos, New York, NY
Tuesday 18 March - Baby's All Right, Brooklyn, NY
Tuesday 18 March - Rough Trade, Brooklyn, NY (CANCELLED due to ongoing venue problems)
You can find all MYD's upcoming live shows here.
meltyourselfdown.com
theleaflabel.com/meltyourselfdown
@meltyrselfdown
facebook.com/MeltYourselfDown
---
Melt Yourself Down live at Trans Musicales
Published 12 March 2014 by DM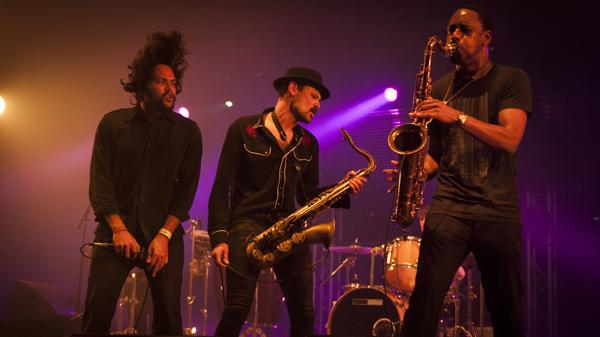 Not heading to SXSW or New York City? In need of an MYD live fix? You're in luck! Their set at Trans Musicales in December was captured in all its wild eyed, sweat drenched glory for French television. Enjoy.
View here.
You can find all MYD's upcoming live shows here.
meltyourselfdown.com
theleaflabel.com/meltyourselfdown
@meltyrselfdown
facebook.com/MeltYourselfDown
---
Julia Kent Route Du Rock live video and London shows
Published 13 March 2014 by DM
More French television delights for you, this time in the form of
Julia Kent's
beautiful haunting set from
Route Du Rock Hiver
.
La Chapelle Saint-Sauveur, Saint-Malo
provides a fitting atmospheric backdrop to Julia's moving performance.
Just to remind you that there are two Julia Kent shows coming up in London next week. Some cities get all the luck. They are both part of William Basinski's Arcadia curated series, which also features the likes of Michael Gira, Charlemagne Palestine and Janek Schaefer, and runs until March 20. The first gig is a headline show and takes place at the new ACE Hotel London Shoreditch on Tuesday March 18. The following night, the Canadian musician joins Icelandic composer and Bedroom Community founder Valgeir Sigurðsson at Village Underground. (Unfortunately we've just received word that the Village Underground show has been cancelled.)
See our live page for details of all shows.
juliakent.com
theleaflabel.com/juliakent
@juliakent
facebook.com/juliakent.music
---
Polar Bear - In Each And Every One album stream
Published 21 March 2014 by DM
After premiering on The Guardian website yesterday the new Polar Bear album, In Each And Every One, is available to stream and download now. Without further ado, hit play below, sit back and enjoy.
Leaf shop
iTunes UK
iTunes US
Amazon
"It not only brims with startling invention, but is likely to put them on the map as go-to soundtrackers of urban-life melancholy, alongside the likes of not-so anonymous beat trafficker Burial and Brian Eno-collaborator Jon Hopkins"
the Quietus
"Psych-jazz epic"
8/10 Uncut
"With this record, Rochford has elevated new ground in both ambition and scope, offering a monumental 70-minute journey of puzzling jazz experimentation"
Drowned in Sound
The band is currently touring the UK, with a stop in Leeds tonight. Manchester reports suggest they are on scintillating form and a spot of car trouble can't keep a good band down.
Fri 21 Mar 2014 The Wardrobe, Leeds
Sat 22 Mar 2014 Thekla, Bristol
Wed 26 Mar 2014 Komedia, Brighton
Thu 27 Mar 2014 Hare & Hounds, Birmingham
Fri 28 Mar 2014 The Space, Nottingham
Sat 29 Mar 2014 Norwich Arts Centre, Norwich
Wed 2 Apr 2014 XOYO, London
Thu 3 Apr 2014 SJE Arts, Oxford
Sun 6 Apr 2014 Gateshead Jazz Festival, Sage, Gateshead
@polarbear_uk
@polarbearseb
facebook.com/sebastianrochford
polarbearmusic.com
theleaflabel.com/polarbear
---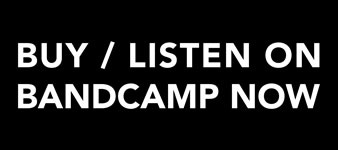 LATEST NEWS
ARCHIVED NEWS
2023 January
2022 December
2022 November
2022 October
2022 September
2022 August
2022 July
2022 May
2022 April
2022 March
2022 February
2022 January
2021 November
2021 October
2021 September
2021 July
2021 June
2021 May
2021 April
2021 March
2021 February
2021 January
2020 December
2020 November
2020 October
2020 September
2020 August
2020 July
2020 June
2020 May
2020 April
2020 March
2020 February
2020 January
2019 December
2019 November
2019 October
2019 September
2019 August
2019 July
2019 June
2019 May
2019 April
2019 March
2019 February
2019 January
2018 December
2018 November
2018 October
2018 September
2018 August
2018 July
2018 June
2018 May
2018 April
2018 March
2018 February
2018 January
2017 December
2017 November
2017 October
2017 September
2017 August
2017 July
2017 June
2017 May
2017 April
2017 March
2016 November
2016 October
2016 September
2016 August
2016 July
2016 June
2016 May
2016 April
2016 March
2016 February
2016 January
2015 December
2015 November
2015 October
2015 September
2015 August
2015 July
2015 June
2015 March
2015 February
2015 January
2014 December
2014 October
2014 September
2014 August
2014 July
2014 June
2014 May
2014 April
2014 March
2014 February
2014 January
2013 December
2013 November
2013 October
2013 September
2013 August
2013 July
2013 June
2013 May
2013 April
2013 March
2013 February
2013 January
2012 December
2012 November
2012 October
2012 September
2012 August
2012 July
2012 June
2012 May
2012 April
2012 March
2012 February
2012 January
2011 December
2011 November
2011 October
2011 September
2011 August
2011 June
2011 May
2011 April
2011 March
2011 February
2010 December
2010 November
2010 October
2010 September
2010 August
2010 July
2010 June
2010 May
2010 April
2010 March
2010 February
2010 January
2009 December
2009 November
2009 October
2009 September
2009 August
2009 July
2009 June
2009 May
2009 April
2009 March
2009 February
2009 January
2008 December
2008 November
2008 October
RSS
Subscribe to Blog as an RSS Feed.