Snapped Ankles - Violations
Published 4 May 2018 by THD
Still in the Record Store Day queue to purchase Snapped Ankles' covers EP? Well now you can leave and get on with your lives. The white vinyl RSD edition is all but sold out, and by popular demand Violations will be pressed on black vinyl - available to pre-order as of today.
Violations is released on 'digital services' today. Go!
Pre-order/stream/download on Bandcamp. The black vinyl will hit shops on June 29th, when it will also be available to our friends in the USA for the first time.
snappedankles.com | Twitter | Facebook | Instagram | Live Dates | theleaflabel.com/snappedankles
Bandcamp | Leaf Shop | Spotify | Apple Music
---
Introducing LWW
Published 8 May 2018 by DM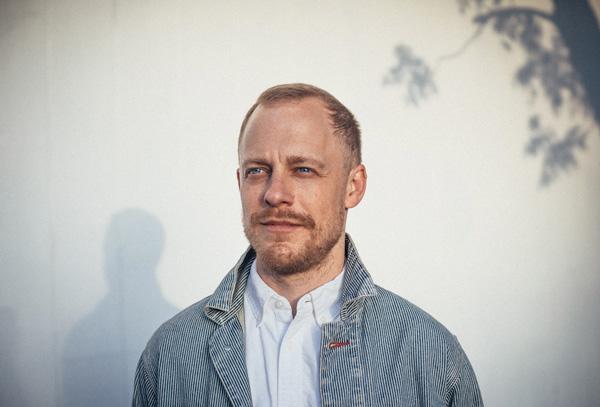 After the return of Laurence Pike this year, we're delighted to welcome another former Leaf cult member back into the fold. Proof if it were needed, that you can never really leave. Praise be!
LWW is the new incarnation of AU mastermind Luke Wyland. In contrast to his previous work, these are spontaneous, otherworldly explorations in repetition, alternate tuning systems and, for the most part, tempered minimalism.
The spiritual rush of 'CTP' serves as a useful bridging point between AU and LWW. "The first track is the only improvisation that I've dissected and evolved into a more maximalist composition," Luke explains. "The rest of these songs are simple one take snapshots into my process of research - essentially conversations with myself".
Check out 'CTP' and the polyrhythmic conversations he had with his piano on 'PNO' (which featured on Nils Frahm's official Piano Day 2018 playlist) via Bandcamp now.
The album 3PE will be released July 20th. Pre-order the LP/download on Bandcamp or the Leaf Shop.
lukewyland.com | Facebook | Instagram | Live Dates | theleaflabel.com/LWW
Bandcamp | Leaf Shop | Spotify | Apple Music
---
Warmduscher - 1000 Whispers video
Published 16 May 2018 by DM
Warmduscher serve up another treat for discerning eyes and ears with the release of their '1000 Whispers' video. It marks the return of Uncle Sleepover, a recurring character in the 'Duscher universe, and brother of frontman Clams Baker Jnr. The video is likely to kick-start the rollerblade revival, so dig them out now in preparation.
You'll find '1000 Whispers' on your favourite online jukebox service now. There is also an introduction to the knotted Warmduscher family tree on this I Got Friends playlist.
Pre-order the Whale City album on Bandcamp and the Leaf Shop. There is gold vinyl in them there links.
warmduscher.co.uk | Twitter | Facebook | Instagram | Live Dates | theleaflabel.com/warmduscher
Bandcamp | Leaf Shop | Spotify | Apple Music
---
Introducing Szun Waves
Published 18 May 2018 by DM
We're delving back into the surprisingly well-stocked Leaf champagne cellar to launch yet another new vessel/signing. A huge Leaf welcome to Szun Waves – an elegant pleasure craft for navigating the waterways of the world in style. God bless her and all who sail in her.
Szun Waves are the thinking person's super group. Those of you who have been paying attention will be fully up to speed with Laurence Pike, whose debut solo album Distant Early Warning we released in March. That album's pregnant sense of spontaneity is a useful signpost here. Luke Abbott is well known for his explorations of the zones between pure ambience and the leftmost fringes of club culture. With Portico Quartet and Circle Traps, Jack Wyllie has been in the vanguard of UK fusions of jazz, classical and club music. Drums, modular synthesiser and saxophone.
Sometimes in improvised music there can be a distance between listener and players, a sense you're sitting back and admiring their interplay and abstraction, but with Szun Waves' second album New Hymn To Freedom, you're right in there with them, inside the playing, experiencing the absolute joy the three musicians feel as they circle around each other, exploring the spaces they've opened up.
Watch the video for lead track 'Constellation', hosted by XLR8R.
New Hymn To Freedom will be released August 31st. Pre-order on double LP+CD/CD/download plus a strictly limited indies only white vinyl iteration on Bandcamp and the Leaf shop. Vinyl editions include an exclusive, side-long bonus track, unavailable elsewhere. Get on Szun Waves' debut album At Sacred Walls while you're at it.
Album launch show - Space Gallery, London. August 30th.
szunwaves.com | Twitter | Facebook | Live Dates | theleaflabel.com/szunwaves
Bandcamp | Leaf Shop | Spotify | Apple Music
---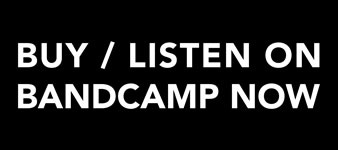 LATEST NEWS
ARCHIVED NEWS
2023 October
2023 August
2023 May
2023 April
2023 March
2023 February
2023 January
2022 December
2022 November
2022 October
2022 September
2022 August
2022 July
2022 May
2022 April
2022 March
2022 February
2022 January
2021 November
2021 October
2021 September
2021 July
2021 June
2021 May
2021 April
2021 March
2021 February
2021 January
2020 December
2020 November
2020 October
2020 September
2020 August
2020 July
2020 June
2020 May
2020 April
2020 March
2020 February
2020 January
2019 December
2019 November
2019 October
2019 September
2019 August
2019 July
2019 June
2019 May
2019 April
2019 March
2019 February
2019 January
2018 December
2018 November
2018 October
2018 September
2018 August
2018 July
2018 June
2018 May
2018 April
2018 March
2018 February
2018 January
2017 December
2017 November
2017 October
2017 September
2017 August
2017 July
2017 June
2017 May
2017 April
2017 March
2016 November
2016 October
2016 September
2016 August
2016 July
2016 June
2016 May
2016 April
2016 March
2016 February
2016 January
2015 December
2015 November
2015 October
2015 September
2015 August
2015 July
2015 June
2015 March
2015 February
2015 January
2014 December
2014 October
2014 September
2014 August
2014 July
2014 June
2014 May
2014 April
2014 March
2014 February
2014 January
2013 December
2013 November
2013 October
2013 September
2013 August
2013 July
2013 June
2013 May
2013 April
2013 March
2013 February
2013 January
2012 December
2012 November
2012 October
2012 September
2012 August
2012 July
2012 June
2012 May
2012 April
2012 March
2012 February
2012 January
2011 December
2011 November
2011 October
2011 September
2011 August
2011 June
2011 May
2011 April
2011 March
2011 February
2010 December
2010 November
2010 October
2010 September
2010 August
2010 July
2010 June
2010 May
2010 April
2010 March
2010 February
2010 January
2009 December
2009 November
2009 October
2009 September
2009 August
2009 July
2009 June
2009 May
2009 April
2009 March
2009 February
2009 January
2008 December
2008 November
2008 October
RSS
Subscribe to Blog as an RSS Feed.