Roll The Dice Confirmed For ATP, Live Session Filmed For Swedish TV
Published 15 November 2011 by BWL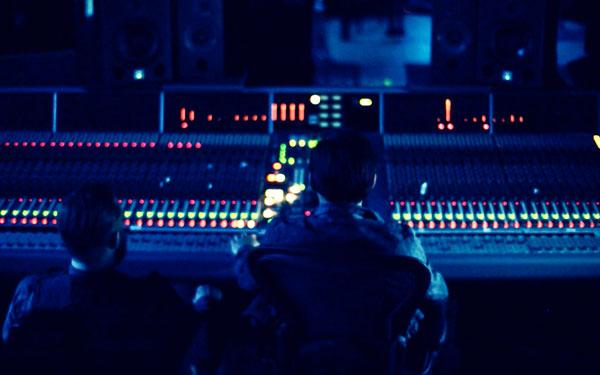 Roll The Dice have been confirmed for the upcoming All Tomorrow's Parties Nightmare Before Christmas, on the day curated by Leaf alumni Caribou. The festival takes place at Butlin's in Minehead over the weekend of December 9-11 (the first two days are curated by Les Savy Fav and Battles respectively). Here's a mix that Caribou have compiled for the event including two tracks from RTD's In Dust.
Caribou - Nightmare Before Christmas Mix by All Tomorrows Parties
Before ATP, Malcolm and Peder play a string of shows in Europe taking in Le Guess Who? (Utrecht) and Autumns Falls (Brussels) festivals and a second headline show in London, amongst others. Blanck Mass (F*ck Buttons) will DJ at the London show, which takes place at Corsica Studios, joining the previously announced Haxan Cloak. All of the shows are on our live page.
The duo recently recorded a fantastic version of 'The Skull Is Built Into The Tool' for Swedish TV channel SVT, which can be seen below (or on YouTube/Vimeo):
@RollTheDiceStm
rollthedicesthlm.com
theleaflabel.com/rollthedice
---
Pre-Order Matthew Bourne's Montauk Variations
Published 17 November 2011 by BWL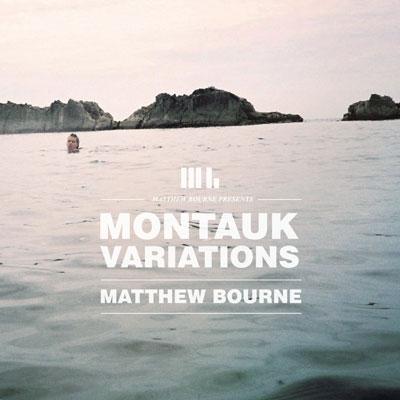 Matthew Bourne's first ever solo studio album, Montauk Variations, will be released on February 6 2012, and you can pre-order it now from our shop. You can exclusively preview three songs from the album here now.
Montauk Variations by Matthew Bourne
A phenomenal live performer, Bourne brings a breathtaking physicality to the piano that, once witnessed, is hard to forget. Montauk Variations is, by contrast, an album of beautiful, lyrical solo piano compositions, yet still serves as a great introduction to his multifarious talents. This is the first in a series of album projects to be released through a new partnership with Leaf. Future releases under the 'Matthew Bourne Presents' banner will include an audio-visual project recorded with his beloved Memorymoog analogue synthesizer, and an album with vocalist Seaming To under the name Billy Moon, which you can expect to hear in the next 18 months or so.
Bourne teams up with London Sinfonietta again this Friday (November 18) for the London Jazz Festival. The project, 'Written/Unwritten', was premiered this summer at London's Kings Place and puts together the differing worlds of improvisation (Bourne) and composition (London Sinfonietta). Lithuanian composer/percussionist Vladimir Tarasov will also appear.
March 2012 will see Bourne head to China as part of a residency programme organised by The British Council and PRS For Music Foundation. Joining Imogen Heap, Jamie Woon and Gareth Bonello, the programme is designed to enable innovative British musicians to explore new musical trerritory, reach new audiences and write new material in the context of an emerging, international market. Click here for more details.
Bourne travels to China early next year as part of a British Council residency and they have produced a brilliant little video from a recent live show:
---
Leaf Mixtape Available For Download
Published 24 November 2011 by BWL
Last month was the 40th birthday of Leeds' wonderful Jumbo Records and they asked Leaf founder Tony Morley to put together a mixtape for the occasion. The hand-packaged CDRs sold out almost immediately so we're giving non-Yorkshire folk the chance to download the mix from our shop and iTunes (UK, US) at a bargain price.
The mix takes in tracks from the last 13 years, going back as far as Susumu Yokota's first release on the label, and brings us right up to date with exclusive tracks from 2012 releases by Matthew Bourne, volcano! and another artist that we haven't even announced we're working with yet...
Find out more here.
---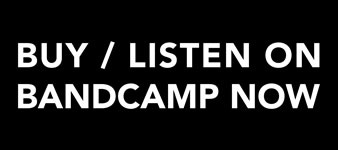 LATEST NEWS
ARCHIVED NEWS
2023 October
2023 August
2023 May
2023 April
2023 March
2023 February
2023 January
2022 December
2022 November
2022 October
2022 September
2022 August
2022 July
2022 May
2022 April
2022 March
2022 February
2022 January
2021 November
2021 October
2021 September
2021 July
2021 June
2021 May
2021 April
2021 March
2021 February
2021 January
2020 December
2020 November
2020 October
2020 September
2020 August
2020 July
2020 June
2020 May
2020 April
2020 March
2020 February
2020 January
2019 December
2019 November
2019 October
2019 September
2019 August
2019 July
2019 June
2019 May
2019 April
2019 March
2019 February
2019 January
2018 December
2018 November
2018 October
2018 September
2018 August
2018 July
2018 June
2018 May
2018 April
2018 March
2018 February
2018 January
2017 December
2017 November
2017 October
2017 September
2017 August
2017 July
2017 June
2017 May
2017 April
2017 March
2016 November
2016 October
2016 September
2016 August
2016 July
2016 June
2016 May
2016 April
2016 March
2016 February
2016 January
2015 December
2015 November
2015 October
2015 September
2015 August
2015 July
2015 June
2015 March
2015 February
2015 January
2014 December
2014 October
2014 September
2014 August
2014 July
2014 June
2014 May
2014 April
2014 March
2014 February
2014 January
2013 December
2013 November
2013 October
2013 September
2013 August
2013 July
2013 June
2013 May
2013 April
2013 March
2013 February
2013 January
2012 December
2012 November
2012 October
2012 September
2012 August
2012 July
2012 June
2012 May
2012 April
2012 March
2012 February
2012 January
2011 December
2011 November
2011 October
2011 September
2011 August
2011 June
2011 May
2011 April
2011 March
2011 February
2010 December
2010 November
2010 October
2010 September
2010 August
2010 July
2010 June
2010 May
2010 April
2010 March
2010 February
2010 January
2009 December
2009 November
2009 October
2009 September
2009 August
2009 July
2009 June
2009 May
2009 April
2009 March
2009 February
2009 January
2008 December
2008 November
2008 October
RSS
Subscribe to Blog as an RSS Feed.