Brian Eno and Seb Rochford hook up for final Takeaway single
Published 11 January 2013 by BWL
So here it is, the last instalment in Sebastian Rochford's Days And Nights At The Takeaway singles club. The final collaborator is none other than Brian Eno, ably assisted by Underworld's Karl Hyde on guitar, who recorded 'Dream Nails' in Seb's tiny London studio. Seb's Polar Bear bandmate and bassist of The Invisible Tom Herbert provides December's remix.
You can hear both tracks on The Takeaway's Bandcamp in the player below. 'Dream Nails' was premiered just before Christmas on The Guardian website.
thetakeaway.net
theleaflabel.com/thetakeaway
@atthetakeaway
facebook.com/atthetakeaway
---
Julia Kent releases track from forthcoming album
Published 25 January 2013 by RM
Cellist Julia Kent releases her new album Character on March 4, and she's just made the first track from the album available through her Bandcamp. 'Tourbillon' is available to stream and download for free now.
Character is Julia's third album and first for Leaf. You can pre-order it here.
Keep up to date with Julia's touring plans on our live page.
juliakent.com
theleaflabel.com/juliakent
@juliakent
facebook.com/juliakent.music
---
Melt Yourself Down unveil mind-altering video for new single and UK shows
Published 31 January 2013 by BWL
Melt Yourself Down have started 2013 with an almighty bang, in the form of second single 'Fix My Life'. A mind-altering video has been made my director Morgan Beringer and we seriously recommend you watch full screen in a darkened room and not if you're averse to strong strobing effects!!
'Fix My Life' will be released February 25 on 12" with last year's 'We Are Enough' making up the b-side. You can pre-order that here.
As if that's not exciting enough, Melt Yourself Down are on the road again:
Wed 27 Feb 2013 The Shacklewell Arms, London, UK
Thu 28 Feb 2013 Brudenell Social Club, Leeds, UK
Fri 1 Mar 2013 Bodega Social Club, Nottingham, UK
Sat 2 Mar 2013 The Printworks, Hastings, UK
meltyourselfdown.com
theleaflabel.com/meltyourselfdown
@meltyrselfdown
facebook.com/MeltYourselfDown
---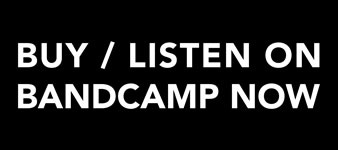 LATEST NEWS
ARCHIVED NEWS
2015 June
2015 March
2015 February
2015 January
2014 December
2014 October
2014 September
2014 August
2014 July
2014 June
2014 May
2014 April
2014 March
2014 February
2014 January
2013 December
2013 November
2013 October
2013 September
2013 August
2013 July
2013 June
2013 May
2013 April
2013 March
2013 February
2013 January
2012 December
2012 November
2012 October
2012 September
2012 August
2012 July
2012 June
2012 May
2012 April
2012 March
2012 February
2012 January
2011 December
2011 November
2011 October
2011 September
2011 August
2011 June
2011 May
2011 April
2011 March
2011 February
2010 December
2010 November
2010 October
2010 September
2010 August
2010 July
2010 June
2010 May
2010 April
2010 March
2010 February
2010 January
2009 December
2009 November
2009 October
2009 September
2009 August
2009 July
2009 June
2009 May
2009 April
2009 March
2009 February
2009 January
2008 December
2008 November
2008 October
RSS
Subscribe to Blog as an RSS Feed.