Jherek Bischoff: David Byrne live video, secret London show and Amanda Palmer dates
Published 14 June 2012 by BWL
Earlier this year, Jherek Bischoff launched the ''Composed'' project at New York's Ecstatic Music Festival. Many of the guests who feature on the album made appearances at the show, including David Byrne. We've just released a rather wonderful video of Byrne singing 'Eyes' with Jherek and the Wordless Music Orchestra which you can see above (or Vimeo).
Jherek, aided by a handpicked string quartet, has been confirmed as support for Amanda Palmer on various shows in Europe and the USA. He's also performing at the shows as part of Amanda's Grand Theft Orchestra. All the dates are listed below.
Jherek will also give a separate SECRET headline show with the quartet in London this coming Tuesday (June 19). It will be an early show, with Jherek onstage around 7pm. We can't give you any more info about the show until Tuesday, when it will be made public, but keep your eyes on Jherek's Twitter for more details.
Jherek will play music from his brand new album Composed at the shows.
Thu 14 Jun 2012 Roter Salon, Berlin, GERMANY
Mon 18 Jun 2012 Village Underground, London, UK
Tue 19 Jun 2012 Secret show, London, UK
Wed 20 Jun 2012 Village Underground, London, UK
Wed 27 Jun 2012 Music Hall of Williamsburg, Brooklyn, NY, USA
Thu 28 Jun 2012 Momenta Art, Brooklyn, NY, USA
Thu 12 Jul 2012 Public Works, San Francisco, USA
Fri 13 Jul 2012 Public Works, San Francisco, USA
Wed 18 Jul 2012 The Roxy, Los Angeles, CA, USA
Thu 19 Jul 2012 Pop Tart Gallery, Los Angeles, USA
Wed 1 Aug 2012 The Middle East, Boston, MA, USA
Thu 2 Aug 2012 The Middle East, Boston, MA, USA

jherekbischoff.com
theleaflabel.com/jherekbischoff
@jherekbischoff
facebook.com/jherekbischoff
---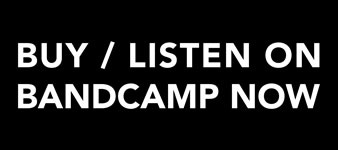 LATEST NEWS
ARCHIVED NEWS
2013 May
2013 April
2013 March
2013 February
2013 January
2012 December
2012 November
2012 October
2012 September
2012 August
2012 July
2012 June
2012 May
2012 April
2012 March
2012 February
2012 January
2011 December
2011 November
2011 October
2011 September
2011 August
2011 June
2011 May
2011 April
2011 March
2011 February
2010 December
2010 November
2010 October
2010 September
2010 August
2010 July
2010 June
2010 May
2010 April
2010 March
2010 February
2010 January
2009 December
2009 November
2009 October
2009 September
2009 August
2009 July
2009 June
2009 May
2009 April
2009 March
2009 February
2009 January
2008 December
2008 November
2008 October
RSS
Subscribe to Blog as an RSS Feed.