Matthew Bourne - 'On Rivock Edge' video + moogmemory album stream
Published 3 March 2016 by DM
Matthew Bourne's spellbinding moogmemory album is released on Friday, but you don't have to wait that long to hear it. Get the album stream in your ear holes, and Michael England's sublime 'On Rivock Edge' video in your eye holes. By some kind of crazy coincidence Bourne and England's moogmemory tour also kicks off on Friday at Colston Hall in Bristol.
Check out the moogmemory tour trailer and read more about the tour here.
Order moogmemory on Bourne's Bandcamp or the Leaf shop now. The Michael England designed sleeves are a thing of great beauty.
matthewbourne.com
@MatthewBourne_
facebook.com/mortbutane
theleaflabel.com/matthewbourne
---
The Comet Is Coming - 'Space Carnival' video
Published 16 March 2016 by DM
Look to the skies! The Comet Is Coming.
Feast your eyes on the brilliant warp speed video for 'Space Carnival'. Echoing the plotline of 1998 Bruce Willis vehicle 'Armageddon', we place our hope in these brave astronauts, travelling great distances across space to save the world, with the added bonus of no Aerosmith.
'Space Carnival' is taken from impending album Channel The Spirits. Pre-order your copy on their Bandcamp or the Leaf shop now, before it's too late.
thecometiscoming.co.uk
@cometcoming
facebook.com/thecometiscoming
instagram.com/cometcoming
theleaflabel.com/thecometiscoming
---
Melt Yourself Down - The God Of You video
Published 18 March 2016 by DM
Melt Yourself Down have unleashed their visceral new video for 'The God Of You'. Premiered earlier on Clash, it gives a strong indication as to what has driven MYD in writing forthcoming album Last Evenings On Earth, condensing the last 70 years into a bewildering and provocative 240 seconds.
"It seems that we are repeating the same cycle as a species," explain Kushal Gaya. "Racism, gender issues and warmongering are still very much burning issues. It also seems the basic reaction to these issues always have an external manifestation, we tend to point the finger towards something else than ourselves. Maybe it is time to point the finger at ourselves and think that the problem is not outside us but very much an internal matter."
Last Evenings On Earth is released April 29th. Pre-order it on the MYD Bandcamp or Leaf shop. They will be hitting the road to coincide with the release. See our live page for details.
meltyourselfdown.com
theleaflabel.com/meltyourselfdown
@meltyrselfdown
facebook.com/MeltYourselfDown
---
The Comet Is Coming - Channel The Spirits album stream
Published 30 March 2016 by DM
Another near miss. The Comet has left its mark this time.
Channel The Spirits is the message. Jazzwise the messenger.
There is no need to panic. The prophets Danalogue The Conqueror, Betamax Killer and King Shabaka will prepare you spiritually for our fiery end. Listen closely. Dance like there's no tomorrow. Get in step with their gospel and salvation is truly yours.
Channel The Spirits is released on Friday. Pre-order on LP/CD/download on Bandcamp or the Leaf shop.
thecometiscoming.co.uk
@cometcoming
facebook.com/thecometiscoming
instagram.com/cometcoming
theleaflabel.com/thecometiscoming
---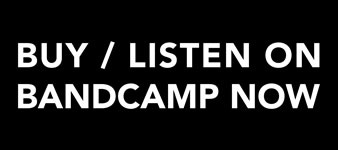 LATEST NEWS
ARCHIVED NEWS
2020 September
2020 August
2020 July
2020 June
2020 May
2020 April
2020 March
2020 February
2020 January
2019 December
2019 November
2019 October
2019 September
2019 August
2019 July
2019 June
2019 May
2019 April
2019 March
2019 February
2019 January
2018 December
2018 November
2018 October
2018 September
2018 August
2018 July
2018 June
2018 May
2018 April
2018 March
2018 February
2018 January
2017 December
2017 November
2017 October
2017 September
2017 August
2017 July
2017 June
2017 May
2017 April
2017 March
2016 November
2016 October
2016 September
2016 August
2016 July
2016 June
2016 May
2016 April
2016 March
2016 February
2016 January
2015 December
2015 November
2015 October
2015 September
2015 August
2015 July
2015 June
2015 March
2015 February
2015 January
2014 December
2014 October
2014 September
2014 August
2014 July
2014 June
2014 May
2014 April
2014 March
2014 February
2014 January
2013 December
2013 November
2013 October
2013 September
2013 August
2013 July
2013 June
2013 May
2013 April
2013 March
2013 February
2013 January
2012 December
2012 November
2012 October
2012 September
2012 August
2012 July
2012 June
2012 May
2012 April
2012 March
2012 February
2012 January
2011 December
2011 November
2011 October
2011 September
2011 August
2011 June
2011 May
2011 April
2011 March
2011 February
2010 December
2010 November
2010 October
2010 September
2010 August
2010 July
2010 June
2010 May
2010 April
2010 March
2010 February
2010 January
2009 December
2009 November
2009 October
2009 September
2009 August
2009 July
2009 June
2009 May
2009 April
2009 March
2009 February
2009 January
2008 December
2008 November
2008 October
RSS
Subscribe to Blog as an RSS Feed.