The Comet Is Coming tour
Published 7 March 2017 by DM
The Comet Is Coming. The Comet will once again be visible in Europe in March and May. Services will become less frequent in the second half of the year as the prophets Betamax Killer, Danalogue The Conqueror and King Shabaka work on a new testament.
To get you in the mood for these magnificent celestial events, watch video footage of forthcoming release 'March Of The Rising Sun' live from Chatsworth Road Festival courtesy of the great astronomers TENENTNET.
The entire performance will be streaming on the TENENTNET Facebook from 8pm on Thursday March 23rd. It includes a fire and brimstone collaboration with poet Joshua Idehen.
Parisian label Nyami Nyami have unearthed an ancient track from Zimbabwe called 'Baleka' which has been touched by Comet magic. Listen closely.
thecometiscoming.co.uk
@cometcoming
facebook.com/thecometiscoming
instagram.com/cometcoming
theleaflabel.com/thecometiscoming
---
Introducing Snapped Ankles
Published 17 March 2017 by DM
They came from the trees.
Now settled in fertile east London, Snapped Ankles maintain the feral energy of the forest. Fight or flight. Primal motorik rhythms, the rush of white noise and post-punk angles; an aural onslaught played out on homemade log synths, electrified guitars and sticks beating hell on taut animal skin.
Snapped Ankles have flourished in the sub-tropical climes of warehouse and squat parties, moving onto performance art collaborations with filmmakers and shows in unlikely locations such as barber shops, games arcades and the forests they once called home. They plough a singular furrow at improbable angles. The woodwose have discovered electricity and they're not afraid to use it.
Ladies and gentlemen, without further ado, 'I Want My Minutes Back'.
It is available to download for free in exchange for an email address.
There is a video. FFO: Spaghetti and sausages
One day my log will have something to say about this.
snappedankles.com
facebook.com/snappedankles
@snappedankles
instagram.com/snappedankles
theleaflabel.com/snappedankles
---
Record Store Day 2017
Published 21 March 2017 by THD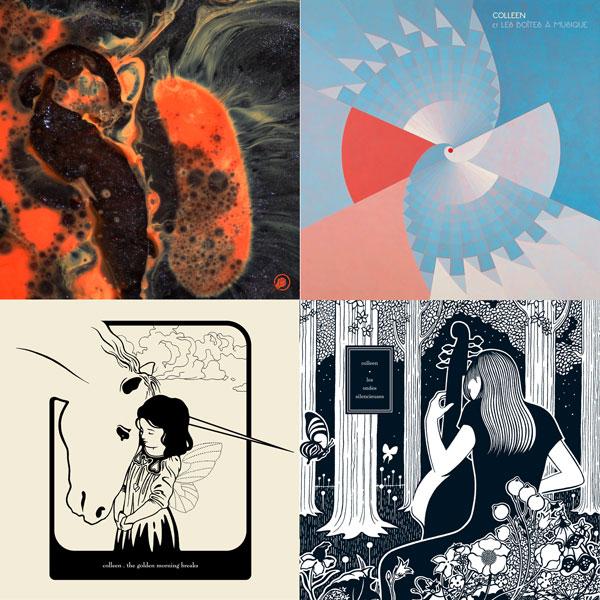 Do we have any records for Record Store Day? Do we ever! Are you paying attention? We have three classic Colleen albums, one of which has never been released on vinyl, and brand new music in the form of an EP from The Comet Is Coming.
The Comet Is Coming - Death To The Planet
Brand new 4-track EP, the follow-up to the Mercury Prize nominated Channel The Spirits. Darkness and light. The party to end all parties. Death To The Planet! Long live the planet! On "Comet Fire" orange vinyl with download code. Limited to 700 copies for the universe.
Colleen - Colleen Et Les Boîtes À Musique
This is the first time this mini-album of music box recordings has been pressed to vinyl. Originally released in 2006, it started life as a commission by the Atelier de Création Radiophonique (part of French national radio station France Culture). It features brand new artwork by long term collaborator Iker Spozio. On silver vinyl with a download code. Limited to 750 copies.
Colleen - The Golden Morning Breaks
Vinyl reissue of long out of print and sought after second album by Colleen. From 2005, The Golden Morning Breaks draws on a rich palette of live instrumentation, marking a significant leap from the sample-driven sound of Colleen's debut album. On gold vinyl with a download code. Limited to 750 copies.
Colleen - Les Ondes Silencieuses
Colleen's final release for The Leaf Label, released a decade ago. Unavailable on vinyl for several years, Les Ondes Silencieuses utilises the rare stringed instrument the viola de gamba, acting as the hub to this highly personal, baroque-influenced album, which also features spinet, clarinet and classical guitar. On clear vinyl in gatefold sleeve with download code. Limited to 750 copies.
All of our Record Store Day have been pressed by Optimal in Germany, for the highest quality and fidelity. Record Store Day is on 22 April. Happy hunting.
---
Matthew Bourne - Candela (for Sascha Heeney)
Published 27 March 2017 by DM
After last year's celebrated moogmemory project, Matthew Bourne returns to the piano for breathtaking new track 'Candela (for Sascha Heeney)'. In tribute to new love, this is the first single from Bourne's forthcoming album, to be released this summer.
Where Bourne's previous work would often seek to challenge, this is a deep meditation in texture and melody: skeletal piano motifs buoyed on a bed of strings. There is an emotional directness and vulnerability that Bourne has only ever hinted at. When taken in the context of his back catalogue, this unadorned simplicity is a bold and challenging step to make, and all the more devastating for it.
'Candela (for Sascha Heeney)' is available to download for free from Bourne's Bandcamp in exchange for an email address.
Bourne is playing a moogmemory show tonight (March 27th) at The Cockpit Theatre, London.
You'll find him collaborating with east London grime artist Trim as part of Piano Day at London's Union Chapel on Wednesday March 29th.
On Saturday May 6th, Bourne will join Franck Vigroux and Antoine Schmitt for a rare performance of 2014's Kraftwerk-inspired Radioland project at the Jazz Café.
matthewbourne.com | Twitter | Facebook | theleaflabel.com/matthewbourne
---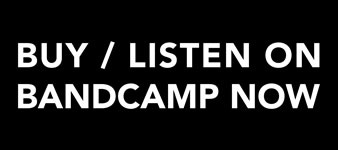 LATEST NEWS
ARCHIVED NEWS
2023 August
2023 May
2023 April
2023 March
2023 February
2023 January
2022 December
2022 November
2022 October
2022 September
2022 August
2022 July
2022 May
2022 April
2022 March
2022 February
2022 January
2021 November
2021 October
2021 September
2021 July
2021 June
2021 May
2021 April
2021 March
2021 February
2021 January
2020 December
2020 November
2020 October
2020 September
2020 August
2020 July
2020 June
2020 May
2020 April
2020 March
2020 February
2020 January
2019 December
2019 November
2019 October
2019 September
2019 August
2019 July
2019 June
2019 May
2019 April
2019 March
2019 February
2019 January
2018 December
2018 November
2018 October
2018 September
2018 August
2018 July
2018 June
2018 May
2018 April
2018 March
2018 February
2018 January
2017 December
2017 November
2017 October
2017 September
2017 August
2017 July
2017 June
2017 May
2017 April
2017 March
2016 November
2016 October
2016 September
2016 August
2016 July
2016 June
2016 May
2016 April
2016 March
2016 February
2016 January
2015 December
2015 November
2015 October
2015 September
2015 August
2015 July
2015 June
2015 March
2015 February
2015 January
2014 December
2014 October
2014 September
2014 August
2014 July
2014 June
2014 May
2014 April
2014 March
2014 February
2014 January
2013 December
2013 November
2013 October
2013 September
2013 August
2013 July
2013 June
2013 May
2013 April
2013 March
2013 February
2013 January
2012 December
2012 November
2012 October
2012 September
2012 August
2012 July
2012 June
2012 May
2012 April
2012 March
2012 February
2012 January
2011 December
2011 November
2011 October
2011 September
2011 August
2011 June
2011 May
2011 April
2011 March
2011 February
2010 December
2010 November
2010 October
2010 September
2010 August
2010 July
2010 June
2010 May
2010 April
2010 March
2010 February
2010 January
2009 December
2009 November
2009 October
2009 September
2009 August
2009 July
2009 June
2009 May
2009 April
2009 March
2009 February
2009 January
2008 December
2008 November
2008 October
RSS
Subscribe to Blog as an RSS Feed.