Days and Nights at the Takeaway hits the halfway point
Published 2 July 2012 by BWL
Sebastian Rochford
has joined forces with British Bengali sarod player
Soumik Datta
for June's edition of his singles club
Days And Nights At The Takeaway
. This epic, slowly unravelling piece, entitled '
In Slow City
', is partnered with a rework by fellow
Acoustic Ladyland
member, bassist
Ruth Goller
.
Ruth Goller's rework has transformed the original into a charmingly peculiar Syd Barrett-like song.
A stream of the tracks was premiered on Songlines' blog last week. All of the tracks from this series are available to stream and buy on the project's Bandcamp.
thetakeaway.net
theleaflabel.com/thetakeaway
@atthetakeaway
facebook.com/atthetakeaway
---
Download free Deerhoof remix of AU
Published 18 July 2012 by BWL
Deerhoof have remixed AU's 'Solid Gold' from this year's Both Lights LP and you can listen and download the song for free from the player below. This is the second time the San Franciscan group have reworked a Leaf song following their tremendous version of Wildbirds & Peacedrums' ''My Heart' (you can stream this in our shop) a few years ago. The 'Solid Gold' remix will appear on a very limited 7" released by the Portland bar Dig A Pony, alongside a track by fellow Oregoners Pure Bathing Culture. More information and details of a launch party can be found here.
AU start a North American tour on Friday, full listings on our live page. We're hoping to bring the energetic duo back to Europe before the year is out, so watch this space...
au-au-au.com
theleaflabel.com/au
@autheband
facebook.com/AUband
---
July's Takeaway single, plus six month bundle
Published 30 July 2012 by BWL
The July edition of Sebastian Rochford's Days And Nights At The Takeaway singles club sees him collaborate with US jazz pianist Jason Moran.
The intriguing 'Years' takes a slightly different approach to previous releases in the Takeaway series, with Seb rearranging and layering percussion over an improvised piece by Moran. Instead of a remix, the second track is Moran's original improvisation, giving a real insight into Seb's working process.
Moran's innovative approach has garnered much acclaim since he emerged in the late '90s. His work for Blue Note and his group The Bandwagon and others has cemented a reputation as one of the finest jazz musicians working today.
The new single is available to stream and purchase on the Takeaway Bandcamp page or via the premiere on London Jazz.
They've also just released a digital bundle featuring all 12 tracks from the first six months of the series at a discounted price. Get it here.
thetakeaway.net
theleaflabel.com/thetakeaway
@atthetakeaway
facebook.com/atthetakeaway
---
BBC Radio 1 'Label Of Love' tomorrow night!
Published 31 July 2012 by RM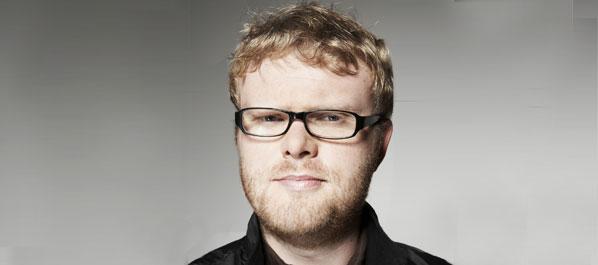 BBC Radio 1's Huw Stephens will be featuring Leaf as his 'Label Of Love' on his show on Wednesday 1 August (well, technically the show starts at midnight on Thursday morning, so let's call it August 1/2). Tony Morley will be in for a chat, and Huw will be playing some of our latest and greatest tunes. You can listen live, or at a later date on Huw's podcast, and on Radio 1's website where it will be archived shortly after it's aired.
---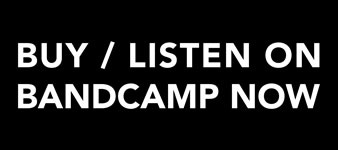 LATEST NEWS
ARCHIVED NEWS
2020 April
2020 March
2020 February
2020 January
2019 December
2019 November
2019 October
2019 September
2019 August
2019 July
2019 June
2019 May
2019 April
2019 March
2019 February
2019 January
2018 December
2018 November
2018 October
2018 September
2018 August
2018 July
2018 June
2018 May
2018 April
2018 March
2018 February
2018 January
2017 December
2017 November
2017 October
2017 September
2017 August
2017 July
2017 June
2017 May
2017 April
2017 March
2016 November
2016 October
2016 September
2016 August
2016 July
2016 June
2016 May
2016 April
2016 March
2016 February
2016 January
2015 December
2015 November
2015 October
2015 September
2015 August
2015 July
2015 June
2015 March
2015 February
2015 January
2014 December
2014 October
2014 September
2014 August
2014 July
2014 June
2014 May
2014 April
2014 March
2014 February
2014 January
2013 December
2013 November
2013 October
2013 September
2013 August
2013 July
2013 June
2013 May
2013 April
2013 March
2013 February
2013 January
2012 December
2012 November
2012 October
2012 September
2012 August
2012 July
2012 June
2012 May
2012 April
2012 March
2012 February
2012 January
2011 December
2011 November
2011 October
2011 September
2011 August
2011 June
2011 May
2011 April
2011 March
2011 February
2010 December
2010 November
2010 October
2010 September
2010 August
2010 July
2010 June
2010 May
2010 April
2010 March
2010 February
2010 January
2009 December
2009 November
2009 October
2009 September
2009 August
2009 July
2009 June
2009 May
2009 April
2009 March
2009 February
2009 January
2008 December
2008 November
2008 October
RSS
Subscribe to Blog as an RSS Feed.