Strung Out In Heaven
Published 8 February 2016 by DM
In honour of the late great David Bowie, our very own Jherek Bishoff has collaborated with Amanda Palmer in producing a heartfelt EP of covers arranged for string quartet. Premiered on Pitchfork last week, they have also enlisted the help of Anna Calvi, John Cameron Mitchell and Neil Gaiman on vocals. Read what Jherek has to say about the project on his website.
Listen to Strung Out In Heaven: A Bowie String Quartet Tribute below. Proceeds from the first month of sales (until March 5th) will go to the cancer research wing of Tufts Medical Center.
We will have news on new Jherek material soon. Keep your eyes peeled.
jherekbischoff.com
theleaflabel.com/jherekbischoff
@jherekbischoff
facebook.com/jherekbischoff
---
The Comet Is Coming - Channel The Spirits
Published 10 February 2016 by DM
"Great fire will fall from the sky, the cause will appear both stupefying and marvellous. Very soon after, the earth will tremble."
As was prophesised by Nostradamus, The Comet Is Coming...
April 1st 2016CE is the date when all will be revealed. Skeptics will become believers. For our saviours Danalogue The Conqueror, Betamax Killer and King Shabaka come bearing their debut album Channel The Spirits. A prophetic document. A celebration. The beginning of the end.
The Comet was first observed in 2013, its power growing with increasingly regular sightings culminating in a stellar display at Trans Musicales at the end of 2015CE. The debut EP Prophecy arrived in blaze of light and sound. The word spread.
If you're one of those people still burying your head in the sand, now is the time to repent and join the Enlightenment before salvation is impossible. It is time to learn the Prophecy EP by heart. It is time to witness the videos for 'Neon Baby' and 'Do The Milky Way'. It is time to read the word. It is time to hear them speak.
Prepare for almost certain annihilation by pre-ordering the album on LP/CD/download. Hell, why not pre-order the t-shirt bundle? Salvation is just a click away, at guaranteed low low prices.
The Comet Is Coming. Look busy.
Wed 30 Mar 2016 La Dynamo de Banlieues Bleues, Pantin, FRANCE
Fri 1 Apr 2016 De Werf, Bruges, BELGIUM
Sat 2 Apr 2016 The Canteen, Bristol, UK
Wed 13 Apr 2016 London Fields Brewery, London, UK
Sat 23 Apr 2016 Run Ar Puñs, Châteaulin, FRANCE
Thu 28 Apr 2016 Paradiso, Amsterdam, NETHERLANDS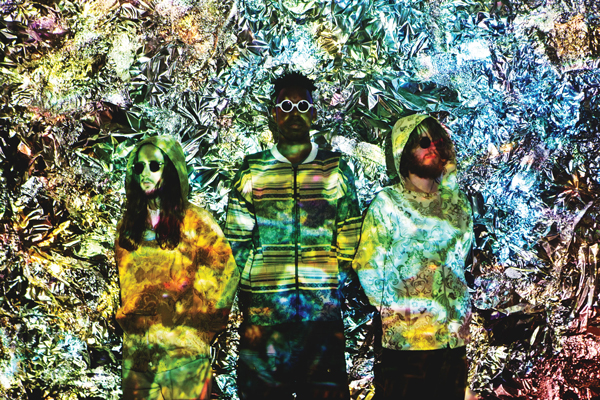 thecometiscoming.co.uk
@cometcoming
facebook.com/thecometiscoming
theleaflabel.com/thecometiscoming
---
Matthew Bourne + Michael England: moogmemory tour trailer
Published 17 February 2016 by THD
Matthew Bourne and visual artist Michael England have revealed the trailer for their moogmemory tour, which kicks off on March 4th. It offers a glimpse into the unsettling Lynchian world the pair will be occupying on their audiovisual collaboration. While Bourne and England will be travelling from Bristol to Glasgow via London, Manchester, Brighton and Southampton, they will be taking audiences on a journey from Montauk, New York to the Yorkshire Moors. We're told they will be exploring the relationship between the literal and abstract in landscapes through a haunting marriage of controlled voltage. As previously mentioned, where Bourne is concerned its best to expect the unexpected.
The moogmemory album will be released March 4th on CD and limited edition vinyl LP in an intricate embossed sleeve designed by Michael England. Pre-order now on Bourne's Bandcamp.
Fri 4 Mar 2016 - Colston Hall, Bristol, UK
Sat 5 March 2016 - BFI Southbank, London, UK
Sun 6 March 2016 Islington Mill, Manchester, UK
Thu 17 Mar 2016 - Komedia, Brighton, UK
Fri 18 Mar 2016 - Turner Sims, Southampton, UK
Sat 23 Apr 2016 - Outskirts at Platform, Glasgow, UK
Bourne is interviewed on tonight's Late Junction on BBC Radio 3. The show runs from 11pm and you will be able to listen again for a month after broadcast.
matthewbourne.com
@MatthewBourne_
facebook.com/mortbutane
theleaflabel.com/matthewbourne
---
The Leaf Label inspects the Freakier Zone
Published 19 February 2016 by TM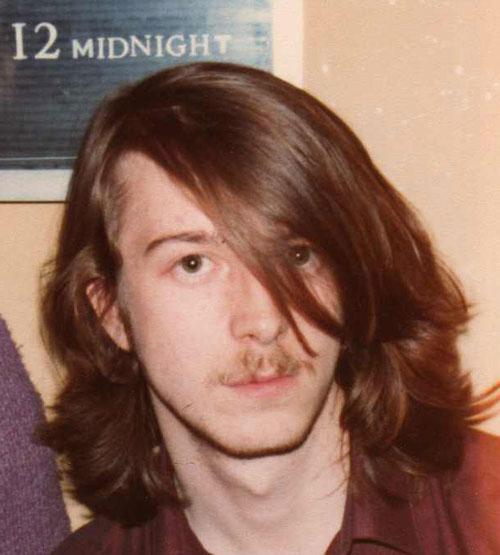 In a slightly belated addendum to our 20th anniversary celebrations, our own Tony Morley is in for a chat with celebrated pie enthusiast and music nut Stuart Maconie on BBC 6 Music's Freakier Zone this Saturday night.
We're not sure we'd go as far as to suggest that they are "the five most important tracks" to the label, but the pieces Tony's chosen do give some context to the history of the company. We hope you enjoy...
The show airs at midnight on Saturday 21st February (ie Sunday morning), as Stuart notes above, and will be available on the iPlayer shortly after that.
---
Melt Yourself Down - new album + single
Published 26 February 2016 by DM
"We never stop reading, although every book comes to an end, just as we never stop living, although death is certain" - Roberto Bolaño, Last Evenings On Earth
Melt Yourself Down are back, and they're here to warn us of impending doom. What better way to spend your final days than to lose yourself in their apocalyptic dance on new album Last Evenings On Earth? It 'drops' on April 29th, so let's hope our planet holds out until then at least. Get acquainted with new single 'The God Of You', which was premiered earlier on the Quietus.
Last Evenings On Earth is a dizzying, continent-hopping voyage, darker and heavier than its predecessor. "The need to dance is still there but now I'm feeling inspired by the idea of the city as a prism through which all kinds of global influences pass," says Pete Wareham. "Translation, immigration, overcoming obstacles - and most of all, human unity."
Pre-order Last Evenings On Earth from MYD's Bandcamp on CD, digital and limited edition vinyl LP + CD.
'The God Of You' and previous single 'Dot To Dot' are available to download immediately if you pre-order the album.
MYD will be taking their wild-eyed intensity on the road at the end of April. Come and witness them in their natural habitat. Be very afraid.
Wed 27 Apr - Shapes, London, UK
Thu 28 Apr - Brudenell Social Club, Leeds, UK
Fri 29 Apr - Exchange, Bristol, UK
Sun 1 May - Cheltenham Jazz Festival, Subtone, Cheltenham, UK
Tue 3 May - Colchester Arts Centre, Colchester, UK
Thu 5 May - 24 Kitchen Street, Liverpool, UK
Sat 7 May - The Haunt, Brighton, UK
Fri 15 Jul - Larmer Tree Festival, Salisbury, UK
meltyourselfdown.com
theleaflabel.com/meltyourselfdown
@meltyrselfdown
facebook.com/MeltYourselfDown
---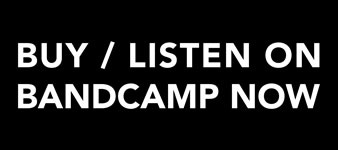 LATEST NEWS
ARCHIVED NEWS
2023 October
2023 August
2023 May
2023 April
2023 March
2023 February
2023 January
2022 December
2022 November
2022 October
2022 September
2022 August
2022 July
2022 May
2022 April
2022 March
2022 February
2022 January
2021 November
2021 October
2021 September
2021 July
2021 June
2021 May
2021 April
2021 March
2021 February
2021 January
2020 December
2020 November
2020 October
2020 September
2020 August
2020 July
2020 June
2020 May
2020 April
2020 March
2020 February
2020 January
2019 December
2019 November
2019 October
2019 September
2019 August
2019 July
2019 June
2019 May
2019 April
2019 March
2019 February
2019 January
2018 December
2018 November
2018 October
2018 September
2018 August
2018 July
2018 June
2018 May
2018 April
2018 March
2018 February
2018 January
2017 December
2017 November
2017 October
2017 September
2017 August
2017 July
2017 June
2017 May
2017 April
2017 March
2016 November
2016 October
2016 September
2016 August
2016 July
2016 June
2016 May
2016 April
2016 March
2016 February
2016 January
2015 December
2015 November
2015 October
2015 September
2015 August
2015 July
2015 June
2015 March
2015 February
2015 January
2014 December
2014 October
2014 September
2014 August
2014 July
2014 June
2014 May
2014 April
2014 March
2014 February
2014 January
2013 December
2013 November
2013 October
2013 September
2013 August
2013 July
2013 June
2013 May
2013 April
2013 March
2013 February
2013 January
2012 December
2012 November
2012 October
2012 September
2012 August
2012 July
2012 June
2012 May
2012 April
2012 March
2012 February
2012 January
2011 December
2011 November
2011 October
2011 September
2011 August
2011 June
2011 May
2011 April
2011 March
2011 February
2010 December
2010 November
2010 October
2010 September
2010 August
2010 July
2010 June
2010 May
2010 April
2010 March
2010 February
2010 January
2009 December
2009 November
2009 October
2009 September
2009 August
2009 July
2009 June
2009 May
2009 April
2009 March
2009 February
2009 January
2008 December
2008 November
2008 October
RSS
Subscribe to Blog as an RSS Feed.