Craven Faults - Standers
Published 2 March 2023 by DM
Craven Faults return with their second full-length album, Standers.
It is available to pre-order now.
There's a sonic shift - a new palette to paint from and further refinement of the craft. We're no longer exclusively travelling overland. Familiar landscapes are viewed from a different perspective. There's a growing obsession in how this island came to look the way it does, and how its ancient and modern history affects its current population. Landscapes shaped by the elements, and then by countless conquerors and settlers. Livestock and machinery. Money, religion and politics.
'Odda Delf' is the first track to be taken from Standers - 10 minutes of slowly unfolding analogue electronics hewn from the finest Yorkstone, with Cumbrian limestone detailing. The very best materials and workmanship. It's accompanied by an atmospheric video by Ross Downes and Neil Cain shot on the foggy moors. Naturally.
Initial vinyl copies of Standers will include a 20-page photobook and gatefold sleeve. The album will be released on double black vinyl, an edition of 1,000 on Dark Fell green vinyl (available through independent shops), and an edition of 500 on Black Smoke vinyl available exclusively from Norman Records and Bandcamp. The album will also be released as a three CD box set in an edition of 1,000 (exclusive to Bandcamp and indie shops), including all tracks from Enclosures and Live Works, and as a single CD in 6-panel card wallet.
Standers will be released digitally, and physically in the UK and Europe, on May 12th. The physical release for the rest of the world is June 30th.
cravenfaults.com | Twitter | Instagram | Facebook | theleaflabel.com/cravenfaults
Bandcamp | Spotify | Apple Music
---
Snapped Ankles - 'Planet You'
Published 7 March 2023 by DM
Snapped Ankles have unleashed 'Planet You', the second track to be taken from their Blurt covers EP which will land on April 22nd - AKA Record Store Day. It features all the log synth and drums abuse you've come to know and love from the woodwose, and shows their hairy hand where it comes to one of their primary post-punk absurdist influences. It's accompanied by a post-punk absurdist video pieced together by Rob Daglish.
Blurtations will be pressed on yellow vinyl and packaged in a die-cut sleeve with a postcard that riffs on the artwork of Blurt's self-titled debut studio album. Limited to just 1,200 copies for the world, it will land in European record shops for RSD 2023 on April 22nd, with a limited release for the rest of the world to follow.
Next week sees Blurt take to the legendary 100 Club stage. Get your tickets now, and you may just recognise the forest folk in the DJ booth come March 14th.
snappedankles.com | Twitter | Facebook | Instagram | Live Dates | theleaflabel.com/snappedankles
Bandcamp | Spotify | Apple Music
---
Nightports - Minster
Published 14 March 2023 by AD
Nightports return with Minster, an immersive electronic work made entirely of recordings of the bells that have rung out over the city of Hull for centuries, and of the clock mechanism that has marked that time.
The new work will be performed at Hull Minster this coming Friday, March 17th, as part of The Awakening, the prelude to this year's Hull Freedom Festival. With live spatialisation across 24 speakers set up around the magnificent 14th century church, this music delves deep into the resonances of the space and plays with the rich acoustics of the building. There will be four performances, at 6pm, 7pm, 8pm and 9pm - all free to attend.
Recordings of the work, undertaken at the Minster in August 2022, will be released as an album, available on all digital services on April 7th. The track 'Trinity' (after the Minster's previous and longstanding incarnation as Holy Trinity Church, the name by which it was known until 2017) is released today on Bandcamp.
Nightports is based on a simple rule of restriction: only sounds captured for a particular project can be used. Nothing else – no samples or synths or drum machines – though the sounds captured can be stretched, cut, morphed and twisted, ordered and reordered. All of the sounds of this performance come from Hull Minster. It is music in and of this special place.
nightports.com | Twitter | Facebook | theleaflabel.com/nightports
Bandcamp | Spotify | Apple Music
---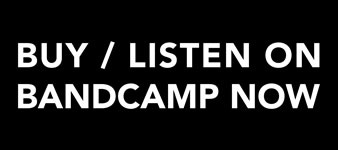 LATEST NEWS
ARCHIVED NEWS
2023 October
2023 August
2023 May
2023 April
2023 March
2023 February
2023 January
2022 December
2022 November
2022 October
2022 September
2022 August
2022 July
2022 May
2022 April
2022 March
2022 February
2022 January
2021 November
2021 October
2021 September
2021 July
2021 June
2021 May
2021 April
2021 March
2021 February
2021 January
2020 December
2020 November
2020 October
2020 September
2020 August
2020 July
2020 June
2020 May
2020 April
2020 March
2020 February
2020 January
2019 December
2019 November
2019 October
2019 September
2019 August
2019 July
2019 June
2019 May
2019 April
2019 March
2019 February
2019 January
2018 December
2018 November
2018 October
2018 September
2018 August
2018 July
2018 June
2018 May
2018 April
2018 March
2018 February
2018 January
2017 December
2017 November
2017 October
2017 September
2017 August
2017 July
2017 June
2017 May
2017 April
2017 March
2016 November
2016 October
2016 September
2016 August
2016 July
2016 June
2016 May
2016 April
2016 March
2016 February
2016 January
2015 December
2015 November
2015 October
2015 September
2015 August
2015 July
2015 June
2015 March
2015 February
2015 January
2014 December
2014 October
2014 September
2014 August
2014 July
2014 June
2014 May
2014 April
2014 March
2014 February
2014 January
2013 December
2013 November
2013 October
2013 September
2013 August
2013 July
2013 June
2013 May
2013 April
2013 March
2013 February
2013 January
2012 December
2012 November
2012 October
2012 September
2012 August
2012 July
2012 June
2012 May
2012 April
2012 March
2012 February
2012 January
2011 December
2011 November
2011 October
2011 September
2011 August
2011 June
2011 May
2011 April
2011 March
2011 February
2010 December
2010 November
2010 October
2010 September
2010 August
2010 July
2010 June
2010 May
2010 April
2010 March
2010 February
2010 January
2009 December
2009 November
2009 October
2009 September
2009 August
2009 July
2009 June
2009 May
2009 April
2009 March
2009 February
2009 January
2008 December
2008 November
2008 October
RSS
Subscribe to Blog as an RSS Feed.