Colleen Soundtracks Samantha Morton's Directorial Debut
Published 12 May 2009 by BWL
Oscar-nominated and Golden Globe winning British actress Samantha Morton has made her directorial debut with The Unloved, a powerful drama that gives an intimate child's eye view of life in a children's home. Colleen (aka Cécile Schott) provides the majority of the soundtrack to the film, most of which is taken from the Parisian's second album, The Golden Morning Breaks. The film, which stars Robert Carlyle and Susan Lynch, will be aired on UK's Channel 4 at 9pm on May 17 and there are plans to extend the screening to Europe and North America over the coming months.
More information on the film can be found in an interview Morton gave to The Guardian.
http://www.theleaflabel.com/colleen
http://www.colleenplays.org
http://www.myspace.com/colleenmusique
---
A Hawk And A Hacksaw Feature In All Tomorrow's Parties Film
Published 26 May 2009 by BWL
A Hawk And A Hacksaw will feature in a documentary about All Tomorrow's Parties festival to be released later this year. The Warp X film, simply entitled All Tomorrow's Parties, includes footage of performances of the likes of Iggy and the Stooges, Portishead, Slint and Sonic Youth as well as AHAAH (who have played two ATPs so far) and will receive its UK premiere at the Edinburgh Film Festival June 24. September will see the film released on DVD and digital download.
More information can be found here:
http://ourtrueintent.com
And here is the trailer:
http://www.theleaflabel.com/ahaah
---
New A Hawk And A Hacksaw Videos
Published 27 May 2009 by BWL
A Hawk And A Hacksaw have made videos to accompany tracks from their new album, Délivrance, which was released last week. The videos were filmed by James Longmire in AHAAH's native New Mexico earlier this year. The live tracks recorded include 'I Am Not A Gambling Man' and 'The Man Who Sold His Beard', the former can be seen here:
Please find all of our videos located on our youtube or vimeo pages
AHAAH are currently on their latest European tour. The touring band this time around is core duo Jeremy Barnes and Heather Trost plus Mark Weaver (tuba) who has featured on AHAAH's last two albums, Chicago-based Samuel Johnson (trumpet) and Chris Hladowski (Scatter, Nalle) on bouzouki and clarinet. Full details can be found here:
http://www.theleaflabel.com/ahaah
http://www.ahawkandahacksaw.co.uk
http://www.myspace.com/ahawkandahacksaw
---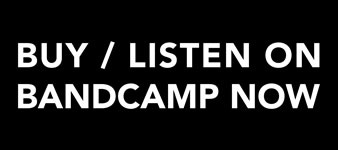 LATEST NEWS
ARCHIVED NEWS
2018 July
2018 June
2018 May
2018 April
2018 March
2018 February
2018 January
2017 December
2017 November
2017 October
2017 September
2017 August
2017 July
2017 June
2017 May
2017 April
2017 March
2016 November
2016 October
2016 September
2016 August
2016 July
2016 June
2016 May
2016 April
2016 March
2016 February
2016 January
2015 December
2015 November
2015 October
2015 September
2015 August
2015 July
2015 June
2015 March
2015 February
2015 January
2014 December
2014 October
2014 September
2014 August
2014 July
2014 June
2014 May
2014 April
2014 March
2014 February
2014 January
2013 December
2013 November
2013 October
2013 September
2013 August
2013 July
2013 June
2013 May
2013 April
2013 March
2013 February
2013 January
2012 December
2012 November
2012 October
2012 September
2012 August
2012 July
2012 June
2012 May
2012 April
2012 March
2012 February
2012 January
2011 December
2011 November
2011 October
2011 September
2011 August
2011 June
2011 May
2011 April
2011 March
2011 February
2010 December
2010 November
2010 October
2010 September
2010 August
2010 July
2010 June
2010 May
2010 April
2010 March
2010 February
2010 January
2009 December
2009 November
2009 October
2009 September
2009 August
2009 July
2009 June
2009 May
2009 April
2009 March
2009 February
2009 January
2008 December
2008 November
2008 October
RSS
Subscribe to Blog as an RSS Feed.