New Essie Jain Video & Free Download
Published 7 February 2011 by BWL
Essie Jain's beautiful new collection of lullabies, 'Until The Light Of Morning'' is released on February 21 and here's a magical video made for 'What A Big Wide World'. The video is directed by Carolina Melis who has worked with the likes of Efterklang, Vladislav Delay, Oh No Ono and Colleen before.
Essie Jain | What a big Wide World | Light Of Morning from Carolina Melis on Vimeo.
We are giving subscribers to Leaf's mailing list the opportunity to download a track, 'Lay Down', from Essie Jain's new lullaby album, Until The Light Of Morning (which is released on Feb 21). Click here to sign up or log in to download the free MP3.
Find out about the album here:
http://lightofmorning.com
---
Polar Bear's Seb and John perform 'Rhythm Of Strings'
Published 10 February 2011 by RM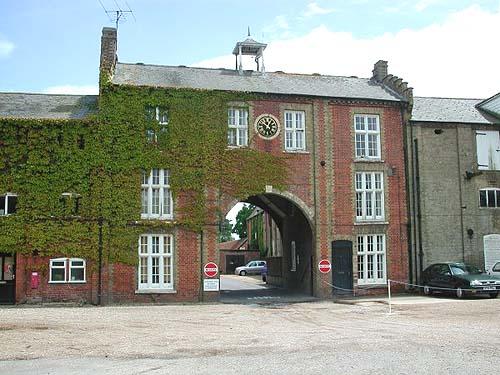 Polar Bear's Seb Rochford and Leafcutter John are joining forces with composer and guitarist Leo Abrahams for a special project commissioned by Faster Than Sound.
On March 5 the three will collaborate, exploring the 'Rhythm Of Strings' in a one off performance and pre-show discussion at Jerwood Kiln Studio, Snape from 6pm.
Produced by Aldeburgh Music, Faster Than Sound encourages musicians to forge innovative relationships, merging different genres and breaking boundaries. 'Rhythm Of Strings' is the first in a series of events throughout 2011, for more information click here.
---
Wildbirds & Peacedrums Join Congotronics Tour
Published 15 February 2011 by BWL
Wildbirds & Peacedrums have been invited to join the 'Congotronics vs Rockers' tour which travels across Europe and Japan from the end of June. The Swedish duo will be uniting with the members of Congolese bands Konono No. 1 and Kasai Allstars as well as Deerhoof, Juana Molina and Skeletons to form a collaborative ensemble, twenty musicians in total. Full story here.
The tour comes on the back of the brilliant compilation, Tradi-Mods vs Rockers: Alternative Takes on Congotronics, which was released at the tail-end of last year. The double album features 26 artists from rock and dance backgrounds paying tribute to the Congolese bands' music in the form of their own creative interpretations of their songs. Find out more about it here.
Meanwhile, Mariam and Andreas head down under soon for a tour of Australia followed by a set of dates in Europe. You can see all their shows on our live page.
http://wildbirdsandpeacedrums.com
http://facebook.com/wildbirdsandpeacedrums
http://twitter.com/wbpd
---
A Hawk And A Hacksaw: New Album, Tour and Bundle
Published 16 February 2011 by BWL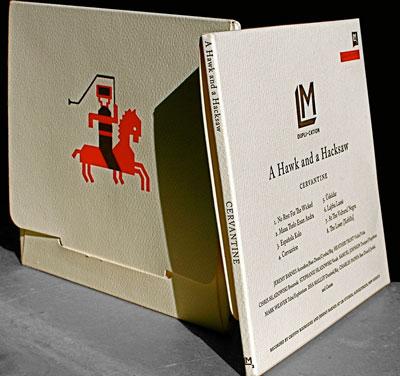 A Hawk And A Hacksaw release their new album Cervantine this week through their own, brand-new LM Dupli-Cation label, and we wish them all the best with it!
Eagle-eyed fans may already have spotted copies of the new album during AHAAH's tour last year, but it's now being released on vinyl as well as CD, in beautiful hand-crafted packaging (is it just us, or does it look like Jen's character in the opening credits of The IT Crowd?) .
Alongside the core duo of Jeremy Barnes and Heather Trost, long-time collaborator Chris Hladowski (bouzouki) and sister Stephanie (vocals) also have a strong presence on the record.
To celebrate the new release, we've added a bundle of the band's four previous albums on CD to our shop. You can get Délivrance, The Way The Wind Blows, Darkness At Noon and the self-titled debut for just £19.99 + postage while stocks last. Find it here.
Here's a video for title track 'Cervantine' directed by David Herman:
The band have a busy spring touring the left hand side of the United States before coming over to Europe. See you down the front!
Tue 1 Mar - Solar Culture, Tucson, AZ, USA
Wed 2 Mar - Satellite, Los Angeles, CA, USA
Thu 3 Mar - Cafe Du Nord, San Francisco, CA, USA
Sat 5 Mar - Mississippi Studios, Portland, OR, USA
Sun 6 Mar - Tractor Tavern, Seattle, WA, USA
Tue 8 Mar - Urban Lounge, Salt Lake City, UT, USA
Wed 9 Mar - Hi-Dive, Denver, CO, USA
Thu 10 Mar - El Rito Library, El Rito, NM, USA
Fri 11 Mar - Outpost, Albuquerque, NM, USA
Sat 12 Mar - Outpost, Albuquerque, NM, USA
Sat 19 Mar - Botanique, Brussels, BELGIUM
Sun 20 Mar - Paradiso, Amsterdam, NETHERLANDS
Mon 21 Mar - King Georg, Köln, GERMANY
Wed 23 Mar - HBC, Berlin, GERMANY
Thu 24 Mar - Dreikönigskirche, Dresden, GERMANY
Fri 25 Mar - Bunker Ulmenwall, Bielefeld, GERMANY
Sat 26 Mar - Kampnagel, Hamburg, GERMANY
Sun 27 Mar - Brotfabrik, Frankfurt, GERMANY
Mon 28 Mar - Kranhalle, Munich, GERMANY
Wed 13 Apr - Polish Club, Bristol, UK
Thu 14 Apr - Islington Mill, Manchester, UK
Fri 15 Apr - Workman's Club, Dublin, IRELAND
Sat 16 Apr - Auntie Annies, Belfast, IRELAND
Sun 17 Apr - The Caves, Edinburgh, UK
Mon 18 Apr - Star and Shadow, Newcastle, UK
Tue 19 Apr - Brudenell Social Club, Leeds, UK
Wed 20 Apr - XOYO, London, UK
Thu 21 Apr - Brighton Ballroom, Brighton, UK
Fri 22 Apr - Bullingdon Arms, Oxford, UK
Sun 24 Apr - Ghetto, Istanbul, TURKEY
You can find more info at the band's new website, which, somewhat confusingly, is at a different URL to their old one:
---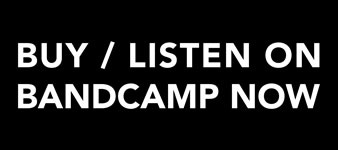 LATEST NEWS
ARCHIVED NEWS
2022 May
2022 April
2022 March
2022 February
2022 January
2021 November
2021 October
2021 September
2021 July
2021 June
2021 May
2021 April
2021 March
2021 February
2021 January
2020 December
2020 November
2020 October
2020 September
2020 August
2020 July
2020 June
2020 May
2020 April
2020 March
2020 February
2020 January
2019 December
2019 November
2019 October
2019 September
2019 August
2019 July
2019 June
2019 May
2019 April
2019 March
2019 February
2019 January
2018 December
2018 November
2018 October
2018 September
2018 August
2018 July
2018 June
2018 May
2018 April
2018 March
2018 February
2018 January
2017 December
2017 November
2017 October
2017 September
2017 August
2017 July
2017 June
2017 May
2017 April
2017 March
2016 November
2016 October
2016 September
2016 August
2016 July
2016 June
2016 May
2016 April
2016 March
2016 February
2016 January
2015 December
2015 November
2015 October
2015 September
2015 August
2015 July
2015 June
2015 March
2015 February
2015 January
2014 December
2014 October
2014 September
2014 August
2014 July
2014 June
2014 May
2014 April
2014 March
2014 February
2014 January
2013 December
2013 November
2013 October
2013 September
2013 August
2013 July
2013 June
2013 May
2013 April
2013 March
2013 February
2013 January
2012 December
2012 November
2012 October
2012 September
2012 August
2012 July
2012 June
2012 May
2012 April
2012 March
2012 February
2012 January
2011 December
2011 November
2011 October
2011 September
2011 August
2011 June
2011 May
2011 April
2011 March
2011 February
2010 December
2010 November
2010 October
2010 September
2010 August
2010 July
2010 June
2010 May
2010 April
2010 March
2010 February
2010 January
2009 December
2009 November
2009 October
2009 September
2009 August
2009 July
2009 June
2009 May
2009 April
2009 March
2009 February
2009 January
2008 December
2008 November
2008 October
RSS
Subscribe to Blog as an RSS Feed.