Nancy Elizabeth Covers The Smiths
Published 23 August 2010 by BWL
Nancy Elizabeth has two shows in September with fellow Manchester-based artists Homelife and Denis Jones, and to promote this Arctic Circle have teamed up with Manchester record label Humble Soul to bring you a mini album of exclusive tracks under the banner 'Outer Circle'.
Nancy has chosen 'Please, Please, Please, Let Me Get What I Want' by The Smiths and the release also includes Jones' rendition of John Mayall.
Outer Circle is built around the idea of discovering unsung heroes and ground-breaking artists for a series of exciting concerts in prestigious venues.
We have copies of the compilation on CD in our shop, more info here:
http://theleaflabel.net/buy/outer-circle-london-manchester-b
Stream the tracks here:
Outer Circle: London Manchester Bristol by Arctic Circle Radio
Here are the shows in case you missed them first time round:
Thursday 9 September - Band On The Wall, Manchester, UK (with Homelife & Denis Jones)
Sunday 12 September - Kings Place Festival, London, UK (with Homelife & Denis Jones)
http://myspace.com/nancyelizabethcunliffe
http://theleaflabel.com/nancyelizabeth
---
Win/Buy Tickets For Wildbirds & Peacedrums' London Album Launch
Published 24 August 2010 by BWL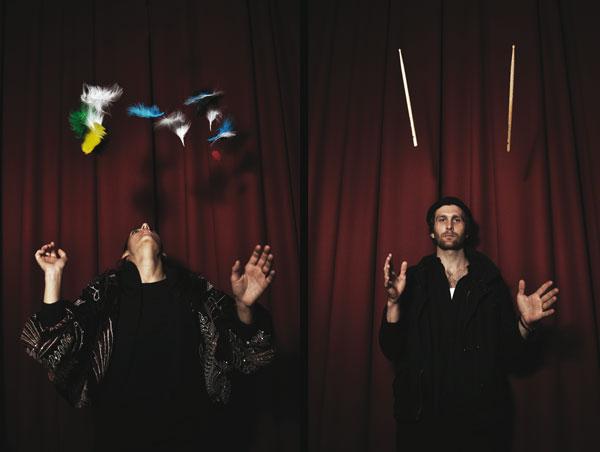 Wildbirds & Peacedrums' third album, Rivers, is released this week and the launch party takes place in London this Thursday (Aug 26). Mariam and Andreas will play as a duo at The Lexington supported by Dan Michaelson & The Coastguards. The tickets on general sale sold out weeks back but FACT magazine have a pair of tickets, a pair of vinyl EPs (Retina and Iris) and a tour poster to give away to a lucky winner. Click here to enter the competition.
We still have a handful of tickets available in our shop either individually or as part of an album/poster bundle. As these are very limited, don't procrastinate too long! Click here for more details.
The Swedes return on 27 November for a headline show 'with Voices' at London's Union Chapel (read more here).
http://wildbirdsandpeacedrums.com
http://theleaflabel.com/wildbirdsandpeacedrums
---
Wildbirds & Peacedrums Perform Björk Cover On Swedish TV
Published 31 August 2010 by BWL
Wildbirds & Peacedrums performed a cover of Björk's 'Human Behaviour' at the prestigious Polar Music Prize ceremony in Stockholm last night. The Icelandic star was named as a Laureate for 2010, along with soundtrack composer Ennio Morricone. Both were in attendance to receive their awards, presented by King Carl XVI Gustaf of Sweden.
Mariam and Andreas were joined by a full orchestra for the rendition of one of Björk's most popular songs, taken from the album Debut. You can see the full ceremony as it went out, including performances by Robyn and Ane Brun, on Swedish TV here (50 mins in).
And on youtube:
In stark contrast to the glitzy Swedish event, in September last year the couple recorded a 'Take-Away Show' session in New York for French video site La Blogotheque, which has just been released. Filmed at the legendary Gleason's Gym (Robert DeNiro trained here leading up to his appearance in Raging Bull) in New York, Mariam and Andreas perform 'Today/Tomorrow' and 'My Heart', whilst an outtake video shows a performance of 'There Is No Light'. All three tracks are taken from last year's album, The Snake. Here is the link:
http://www.blogotheque.net/Wildbirds-and-Peacedrums,5598
The band's third album, Rivers, was released last week. The pair embark on a European tour 'with Voices' at the beginning of October. See all the dates here.
http://wildbirdsandpeacedrums.com
http://theleaflabel.com/wildbirdsandpeacedrums
---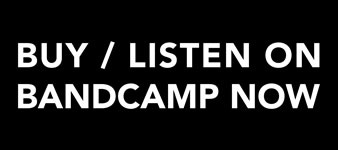 LATEST NEWS
ARCHIVED NEWS
2021 November
2021 October
2021 September
2021 July
2021 June
2021 May
2021 April
2021 March
2021 February
2021 January
2020 December
2020 November
2020 October
2020 September
2020 August
2020 July
2020 June
2020 May
2020 April
2020 March
2020 February
2020 January
2019 December
2019 November
2019 October
2019 September
2019 August
2019 July
2019 June
2019 May
2019 April
2019 March
2019 February
2019 January
2018 December
2018 November
2018 October
2018 September
2018 August
2018 July
2018 June
2018 May
2018 April
2018 March
2018 February
2018 January
2017 December
2017 November
2017 October
2017 September
2017 August
2017 July
2017 June
2017 May
2017 April
2017 March
2016 November
2016 October
2016 September
2016 August
2016 July
2016 June
2016 May
2016 April
2016 March
2016 February
2016 January
2015 December
2015 November
2015 October
2015 September
2015 August
2015 July
2015 June
2015 March
2015 February
2015 January
2014 December
2014 October
2014 September
2014 August
2014 July
2014 June
2014 May
2014 April
2014 March
2014 February
2014 January
2013 December
2013 November
2013 October
2013 September
2013 August
2013 July
2013 June
2013 May
2013 April
2013 March
2013 February
2013 January
2012 December
2012 November
2012 October
2012 September
2012 August
2012 July
2012 June
2012 May
2012 April
2012 March
2012 February
2012 January
2011 December
2011 November
2011 October
2011 September
2011 August
2011 June
2011 May
2011 April
2011 March
2011 February
2010 December
2010 November
2010 October
2010 September
2010 August
2010 July
2010 June
2010 May
2010 April
2010 March
2010 February
2010 January
2009 December
2009 November
2009 October
2009 September
2009 August
2009 July
2009 June
2009 May
2009 April
2009 March
2009 February
2009 January
2008 December
2008 November
2008 October
RSS
Subscribe to Blog as an RSS Feed.