Murcof Announces Collaborative UK Tour With Tristano
Published 24 June 2010 by BWL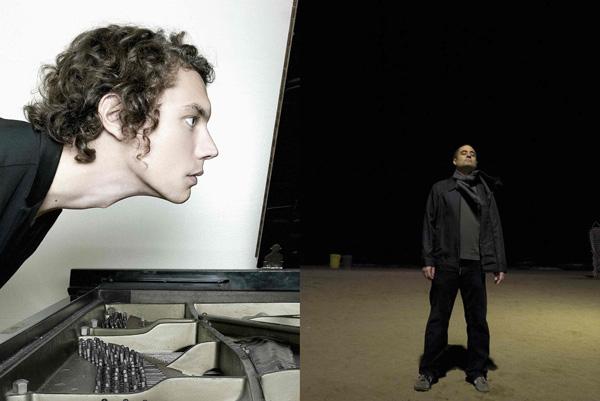 Fernando Corona (aka Murcof) makes his first UK appearances in well over a year when he returns in October and November for four shows with Luxembourgian (we checked, and that is the right word) virtuoso pianist/composer Francesco Tristano. The pair have collaborated on several occasions since 2007, with both now resident in Barcelona. The music performed will be entirely new and original.
Tristano is a rising star of the classical world. His adventures in electronic music circles began in 2007 with the release of his Not For Piano album, which was produced by Corona, and he has since worked with Carl Craig and Moritz von Oswald. He also performs with Rami Khalifé and Aymeric Westrich as Aufgang.
The London show takes place at the Southbank's Queen Elizabeth Hall as part of the London Jazz Festival on November 16.
Thursday 14 October - Howard Assembly Room, LEEDS
Friday 15 October - Le Weekend, STIRLING
Monday 15 November - Band On The Wall, MANCHESTER
Tuesday 16 November - London Jazz Festival, Queen Elizabeth Hall, LONDON
Before these shows in the autumn, Corona makes several appearances in Europe and USA, including collaborations with Erik Truffaz, MM dance company and AntiVJ . See all of his live shows here.
http://murcof.com
http://myspace.com/murcof
http://theleaflabel.com/murcof
http://francescoschlime.com
http://myspace.com/francescotristano
LATEST NEWS
LATEST RELEASES
ARCHIVED NEWS
2013 May
2013 April
2013 March
2013 February
2013 January
2012 December
2012 November
2012 October
2012 September
2012 August
2012 July
2012 June
2012 May
2012 April
2012 March
2012 February
2012 January
2011 December
2011 November
2011 October
2011 September
2011 August
2011 June
2011 May
2011 April
2011 March
2011 February
2010 December
2010 November
2010 October
2010 September
2010 August
2010 July
2010 June
2010 May
2010 April
2010 March
2010 February
2010 January
2009 December
2009 November
2009 October
2009 September
2009 August
2009 July
2009 June
2009 May
2009 April
2009 March
2009 February
2009 January
2008 December
2008 November
2008 October
RSS
Subscribe to News as an RSS Feed.