Order new Murcof album now!
Published 11 November 2008 by TM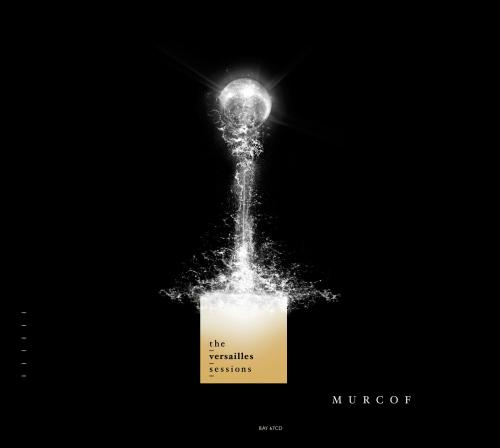 Murcof's new album, The Versailles Sessions, is available now (vinyl orders from our store come with a free poster while stocks last and a free download of the album).
The album goes on general sale on December 1, but you can also buy the album now, three weeks ahead of the official date, from Coalition independent record stores in the UK. You can find your nearest store here.
All Murcof's previous CD releases are available at a special price for a limited time from our store and the Coalition shops.
Recorded in 2007 as a site-specific commission for Les Grandes Eaux Nocturnes, an annual festival of sound, light and water at Château de Versailles in France. The six compositions derive entirely from recordings of 17th century baroque instruments (including harpsichord, viola da gamba, flute and violin) and a mezzo soprano, made for the project at Studio GetSound in Paris.
Also newly released (on Blue Note) is a collaboration between Murcof and Eric Truffaz. The project, entitled Mexico, is part of trio of collaborative releases themed on cities, the other two being Paris and Benares.
These releases coincide with with Murcof's first ever full UK tour, in which Fernando Corona will present a newly composed work, entitled Océano, in collaboration with Spanish classical ensemble BCN216 and visual sculptor Flicker.
LATEST NEWS
LATEST RELEASES
ARCHIVED NEWS
2015 February
2015 January
2014 December
2014 October
2014 September
2014 August
2014 July
2014 June
2014 May
2014 April
2014 March
2014 February
2014 January
2013 December
2013 November
2013 October
2013 September
2013 August
2013 July
2013 June
2013 May
2013 April
2013 March
2013 February
2013 January
2012 December
2012 November
2012 October
2012 September
2012 August
2012 July
2012 June
2012 May
2012 April
2012 March
2012 February
2012 January
2011 December
2011 November
2011 October
2011 September
2011 August
2011 June
2011 May
2011 April
2011 March
2011 February
2010 December
2010 November
2010 October
2010 September
2010 August
2010 July
2010 June
2010 May
2010 April
2010 March
2010 February
2010 January
2009 December
2009 November
2009 October
2009 September
2009 August
2009 July
2009 June
2009 May
2009 April
2009 March
2009 February
2009 January
2008 December
2008 November
2008 October
RSS
Subscribe to News as an RSS Feed.