The Comet Is Coming
Published 02 October, 2015 by DM
"In the sky will be seen a fire, dragging a tail of sparks..."
Just as Nostradamus prophesised in his quatrains, The Comet Is Coming: "The great star for seven days will burn, the cloud will cause two suns to appear and the big mastiff all night will howl."
End times are upon us people, but Danalogue The Conqueror, Betamax Killer and King Shabaka are here to spread light and joy and fire, for they are Leaf's new saviours The Comet Is Coming. Marvel! As great jolts of electricity burst forth from their fingers. Gasp! As their lungs expel musical mantras as seismic as an earthquake, as heady as a timeless ritual. Swoon! At the sheer interplanetary vastness of their cosmic explosion of polyrhythmic sound and head-bending colour. And get down with it on their debut EP Prophecy.
'Neon Baby' is your first taste of the impending apocalypse. Watch the video here. Download it for free here. Keep it close to you at all times.
Here is the universe in a microcosm; the life-force distilled down to its raw essence: sex and dancing. Sub-bass, slamming analogue, unhinged sax breaks. The rhythm of life.
Pre-order Prophecy from Bandcamp or the Leaf shop.
"There will be fiery explosions in the skies," said Nostrodamus. "Great slaughter, then triumph and festive celebrations."
The Comet Is Coming. See it with your own eyes:
Sat 24 Oct - The Troxy, London (with Squarepusher)
Wed 25 Nov - The Shacklewell Arms, London
Thu 3 Dec - Trans Musicales Festival, Rennes
The celebration has begun. For it has been written.
thecometiscoming.co.uk
@cometcoming
facebook.com/thecometiscoming
theleaflabel.com/thecometiscoming
---
Radioland: Radio-Activity Revisited
Published 01 October, 2015 by BP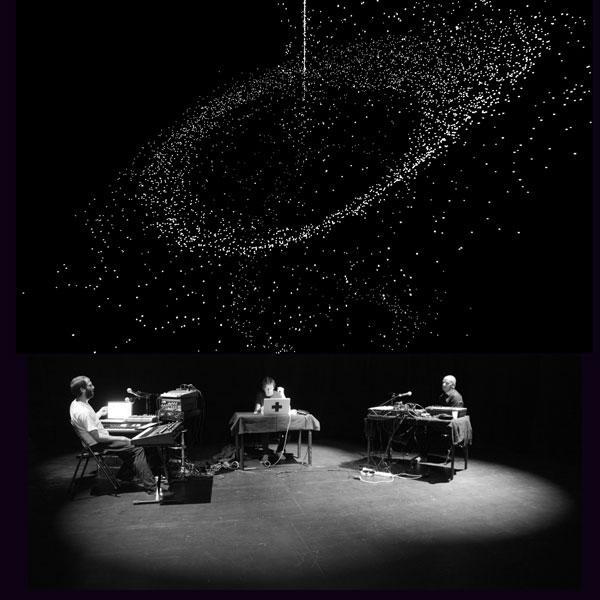 Following the blood, static and thunder of the Radioland tour back in March, Matthew Bourne and Franck Vigroux have now committed their vital reinterpretation of Kraftwerk's seminal Radio-Activity album to tape. Celebrating the 40th anniversary of the original, they have taken the futuristic, industrial world of ominous darkness and dazzling light imagined by Kraftwerk in 1975, and reconstructed it in this bold new manifestation for 2015.
The beautifully packaged deluxe gatefold vinyl and 20 page hardback book CD edition feature striking imagery from visual artist Antoine Schmitt's projections which were an integral part of the live show, and liner notes by David Stubbs, author of Future Days: Krautrock and the Building of Modern Germany.
Watch live footage from one of the Radioland performances here and a mini-documentary about the project here.
Released December 4th, Radioland: Radio-Activity Revisited is the perfect Christmas present for the discerning Kraftwerk fan in your life. Pre-order here or here without delay and keep your eyes peeled for more Radioland shows next year.
matthewbourne.com
@mortbutane
facebook.com/mortbutane
---
Polar Bear - MOBO Awards 2015
Published 30 September, 2015 by DM
Would you look at that! Polar Bear have bagged themselves a MOBO Award nomination for Best Jazz Act. They're becoming old hands at this award ceremony business with Mercury Prize nods in 2005 and 2014 and two whole Jazz FM Award nominations this year.
The MOBO ceremony takes place in Leeds on November 4th, which is convenient. It will also be broadcast live on ITV for those of you not fortunate enough to be living in God's Own Country.
Champagne…. again.
You can vote for them HERE.
Sun 15 Nov 2015 co-headline w/ James Holden, Electric Brixton, London, UK
Fri 4 Dec 2015 Turner Sims, Southampton, UK
@polarbear_uk
@polarbearseb
facebook.com/sebastianrochford
polarbearmusic.com
theleaflabel.com/polarbear
youtube.com/PolarBearSeb
---
Efterklang - Tripper vinyl reissue and Bandcamp
Published 01 September, 2015 by DM
Efterklang's classic 2004 debut album Tripper gets the vinyl reissue treatment by popular demand, thanks to a successful Beat Delete campaign. Critically lauded, it is still the fastest selling debut album in Leaf history, and signposted the way forward for a truly original, ambitious and outrageously talented group of Danes.
Tripper is reissued on double vinyl with the original artwork, packaged with a CD for the first time. Get them while they're hot from the brand new Efterklang Bandcamp, which also includes some scarce Efterklang releases, or from the Leaf shop.
@efterklang
facebook.com/efterklang
efterklang.net
theleaflabel.com/efterklang
---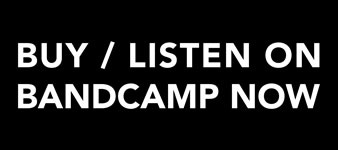 LATEST NEWS
LATEST RELEASES
ARCHIVED NEWS
2015 October
2015 September
2015 August
2015 July
2015 June
2015 March
2015 February
2015 January
2014 December
2014 October
2014 September
2014 August
2014 July
2014 June
2014 May
2014 April
2014 March
2014 February
2014 January
2013 December
2013 November
2013 October
2013 September
2013 August
2013 July
2013 June
2013 May
2013 April
2013 March
2013 February
2013 January
2012 December
2012 November
2012 October
2012 September
2012 August
2012 July
2012 June
2012 May
2012 April
2012 March
2012 February
2012 January
2011 December
2011 November
2011 October
2011 September
2011 August
2011 June
2011 May
2011 April
2011 March
2011 February
2010 December
2010 November
2010 October
2010 September
2010 August
2010 July
2010 June
2010 May
2010 April
2010 March
2010 February
2010 January
2009 December
2009 November
2009 October
2009 September
2009 August
2009 July
2009 June
2009 May
2009 April
2009 March
2009 February
2009 January
2008 December
2008 November
2008 October
RSS
Subscribe to News as an RSS Feed.