Melt Yourself Down North American album release
Published 05 March, 2014 by DM
Melt Yourself Down's debut album has finally landed in North America in physical form. The special edition CD is packaged in revised artwork with a hefty bonus disc, Live At The New Empowering Church, recorded at the group's sold out London show at the tail end of last year. It captures the band in their natural sweat-drenched environment; wild eyes, call and response vocals and an audience whipped into frenzy. Listen carefully and you can hear the bass player crowd-surfing.
We'll be making a limited number of these 2CD editions for sale in our store soon. In the meantime you can order it from Midheaven in the States, and the original album from the usual download stores.
Hot on the heels of this release, the band will be making their first trip to the USA for SXSW and two shows in New York. [Please note that the previously announced Rough Trade NYC show has been moved to Baby's All Right in Brooklyn]
Keep an eye on the MYD Twitter for some SXSW surprises…
Saturday 15 March - British Music Embassy, Latitude 30, Austin, TX (5.30pm)
Saturday 15 March - SXSW, Icenhauer's, Austin, TX (midnight)
Monday 17 March - Pianos, New York, NY
Tuesday 18 March - Baby's All Right, Brooklyn, NY
Tuesday 18 March - Rough Trade, Brooklyn, NY (CANCELLED due to ongoing venue problems)
You can find all MYD's upcoming live shows here.
meltyourselfdown.com
theleaflabel.com/meltyourselfdown
@meltyrselfdown
facebook.com/MeltYourselfDown
---
Julia Kent European Dates
Published 27 February, 2014 by DM
Julia Kent will be putting some good mileage on her cello throughout March. Her shows include two Irish dates and two London dates before heading east and south. The concert at The Village Underground on March 19 is as support for Icelandic composer extraordinaire Valgeir Sigurðsson whom you may recall worked on the Wildbirds & Peacedrums album Rivers.
Fri 28 Feb 2014 Petit Bain, Paris, FRANCE
Sat 1 Mar 2014 Triskel Arts Centre, Cork, IRELAND
Sun 2 Mar 2014 Odessa, Dublin, IRELAND
Tue 18 Mar 2014 Ace Hotel, London, UK
Wed 19 Mar 2014 Village Underground, London, UK
Fri 21 Mar 2014 Beatpol, Dresden, GERMANY
Sun 23 Mar 2014 Six D.O.G.S, Athens, GREECE
---
Polar Bear 'Be Free' single and video
Published 26 February, 2014 by DM
We're very pleased to present the video for the new Polar Bear single, 'Be Free'. It's the first track to be taken from their new album In Each And Every One (to be released on March 24), an exciting departure for Polar Bear into uncharted open terrain.
You can order the single from our shop now. Exclusive to this digital only release is an alternative take of the single ('Be Free Be Free') and a skeletal remix by enigmatic young London-based producer Gerry Read.
View on Vimeo.
Polar Bear have just been added to the bills of the Love Supreme and Brecon Jazz festivals. Details of their UK tour in March and April can be found on our live page.
Pre-order the album In Each And Every One here.
"It not only brims with startling invention, but is likely to put them on the map as go-to soundtrackers of urban-life melancholy, alongside the likes of not-so anonymous beat trafficker Burial and Brian Eno-collaborator Jon Hopkins"
the Quietus
"Refreshingly unconventional"
Q
@polarbear_uk
@polarbearseb
facebook.com/sebastianrochford
polarbearmusic.com
theleaflabel.com/polarbear
---
Melt Yourself Down in the USA
Published 06 February, 2014 by DM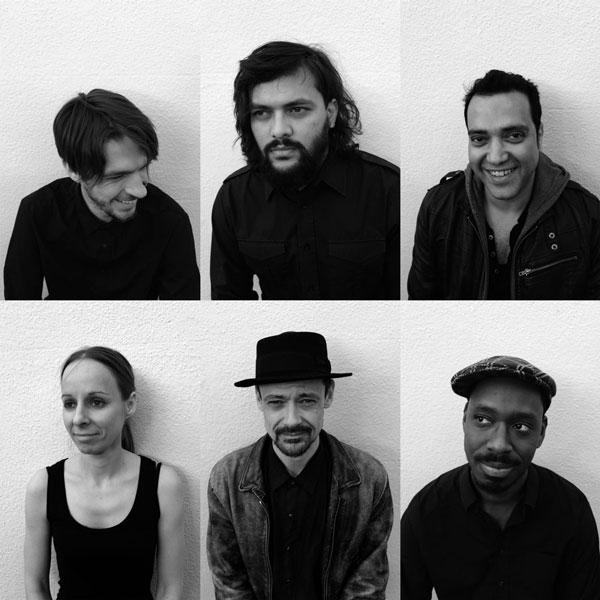 Melt Yourself Down are coming to America! To coincide with the belated North American release of their album, the band embark on their first trip across the Atlantic to play the South By Southwest festival in Austin, Texas, and two shows in New York. The concert at the brand new Rough Trade NYC will be open to the first 300 people to buy the limited edition North American album, released March 4. Details of their SXSW showcase and parties will follow.
There have been a number of recent live announcements including Live at Leeds and Beacons Festival. Their Live at Leeds party opens the entire festival on Friday 2 May at the Brudenell Social Club. The evening will be curated by the band and feature live acts and MYDJs. Expect dancing.
Fri 28 Feb 2014 Salon İKSV, İstanbul, TURKEY
Sun 9 Mar 2014 Where The Wild Things Are Festival, Zeewolde, NETHERLANDS
Sat 15 Mar 2014 (5.30pm) SXSW, Latitude 30, Austin, TX, USA
Sat 15 March 2014 (12am) SXSW, Icenhauer's, Austin, TX, USA
Mon 17 Mar 2014 Pianos, New York, NY, USA
Tue 18 Mar 2014 Rough Trade, Brooklyn, NY, USA
Fri 2 May 2014 Live At Leeds, Brudenell Social Club, Leeds, UK
Fri 1 Aug 2014 Cloudspotting Festival, Slaidburn, UK
Fri 8 Aug 2014 Beacons Festival, Skipton, UK
meltyourselfdown.com
theleaflabel.com/meltyourselfdown
@meltyrselfdown
facebook.com/MeltYourselfDown
---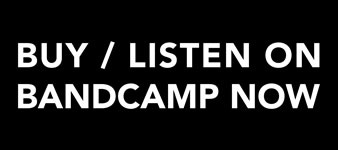 LATEST NEWS
LATEST RELEASES
ARCHIVED NEWS
2014 March
2014 February
2014 January
2013 December
2013 November
2013 October
2013 September
2013 August
2013 July
2013 June
2013 May
2013 April
2013 March
2013 February
2013 January
2012 December
2012 November
2012 October
2012 September
2012 August
2012 July
2012 June
2012 May
2012 April
2012 March
2012 February
2012 January
2011 December
2011 November
2011 October
2011 September
2011 August
2011 June
2011 May
2011 April
2011 March
2011 February
2010 December
2010 November
2010 October
2010 September
2010 August
2010 July
2010 June
2010 May
2010 April
2010 March
2010 February
2010 January
2009 December
2009 November
2009 October
2009 September
2009 August
2009 July
2009 June
2009 May
2009 April
2009 March
2009 February
2009 January
2008 December
2008 November
2008 October
RSS
Subscribe to News as an RSS Feed.