Nightports w/ Betamax
Published 01 April, 2020 by DM
Nightports return with their second in a series of albums for Leaf – Nightports w/ Betamax. It follows 2018's Nightports w/ Matthew Bourne, which as the name suggests, drew its source material from a series of sessions by our Matthew Bourne, on a range of different pianos.
This time, Nightports have enlisted the formidable talents of drummer and percussionist Betamax, the beating rhythmic heart of sonic explorers The Comet Is Coming. As ever, Nightports is based on a simple but unbreakable rule of restriction: only sounds produced by the featured musician can be used. Nothing else. These sounds can be transformed, distorted, translated, processed and reprocessed, stretched, cut, ordered and reordered without limitation.
Recorded in one day in February 2018 at Malcolm Catto's Quatermass Sound Lab studio, Betamax did his thing within of a tangled web of cables, microphones and vintage equipment. Over the following months, Adam Martin and Mark Slater set about decoding the recorded results of that day.
Take a look at James Islip's generative video for 'Hydro'.
Nightports w/ Betamax is released on June 12th. Pre-order now on limited edition vinyl LP, CD and digital via Bandcamp. As with the previous album, the vinyl is packaged in an intricate die-cut sleeve, designed by Split.
nightports.com | Twitter | Facebook | theleaflabel.com/nightports
Bandcamp | Spotify | Apple Music
---
Record Store Day 2020
Published 05 March, 2020 by THD

Look busy! The Record Store Day 2020 list has been revealed. We have shiny things from Snapped Ankles, Warmduscher and Sarathy Korwar to get you out of bed early on April 18th.
Snapped Ankles - 21 Metres To Heden Bridge
21 Metres To Hebden Bridge is a ragged-edged document of Snapped Ankles' 2019 live show, during which they sold out and sold up venues the length and breadth of the country. Recorded at the celebrated Trades Club on October 12th. Limited to 1,500 copies on leaf green vinyl.
Otherland expands on the themes of South Asian identity explored on Sarathy Korwar's politically-charged and critically-lauded album More Arriving. Once again, the words of the South Asian diaspora are key, with Kushal Gaya (Melt Yourself Down), Zia Ahmed, Mirande and Mumbai hip-hop collective Swadesi all lending their voices. Limited to 1,000 copies on transparent green vinyl.
12" collecting Warmduscher remixes, featuring the swanky new Soulwax remix of 'Midnight Dipper' that everyone's talking about, plus a wonky house rework of 'Disco Peanuts' by Decius, and Savage Gary's filthy take on 'I Got Friends'. Legitimate bangers. 1,000 copies for the world.
---
Warmduscher - Midnight Dipper (Soulwax Remix)
Published 26 February, 2020 by DM
Brand new wonky disco remix of Warmduscher's debauched 'Midnight Dipper' single, from the undisputed kings of wonky disco remixes – Soulwax. This one has been doing the rounds in the 2ManyDJs/Despacio Soundsystem sets since August and now the Dewaele brothers have gifted it to the world. Proof, if ever it were needed, that love is real.
If you like the 'Duscher on record, it's even better in the flesh, as sold out shows across the country attest. Warmduscher will appear at the BBC 6 Music Festival in London on March 8, and for their biggest headline show to date at the legendary Heaven nightclub on March 20. Both shows are long sold out, as is most of the band's March tour.
The band have just announced November dates in Glasgow, Manchester and Brighton and December shows across mainland Europe. All dates are on our live page.
Pre-sale for the three UK shows in November starts at 11am on Thursday 27 February. Sign up for the pre-sale here. They're on general sale at 11am on Friday 28 February. Be strong.
warmduscher.co.uk | Twitter | Facebook | Instagram | Live Dates | theleaflabel.com/warmduscher
Bandcamp | Spotify | Apple Music
---
Sarathy Korwar - Birthright
Published 19 February, 2020 by DM
Sarathy Korwar follows last year's politically charged and critically-lauded More Arriving album with the 'Birthright' single. It expands on the themes of South Asian identity explored on that record, and features another brilliant, cutting turn from London-based poet Zia Ahmed over a driving, hypnotic rhythm. His dark, provocative sense of humour shone through on album tracks 'Bol' and 'Mango', and has been a focal point for Korwar's recent live shows.
"'Birthright' talks of the absurdity of lines drawn in the ground that define us," Korwar expands. "Do we belong in our homeland? Where will we be seen as ourselves? It also draws attention to the climate crisis and how race, class, faith and caste play into the equation of who will drown first."
Korwar's biggest London headline show yet (at Village Underground on May 12) will include appearances from vocalists that featured on More Arriving, plus other special guests. Korwar will also appear at The Great Escape, Green Man, End Of The Road and Gilles Peterson's We Out Here this summer.
sarathykorwar.com | Twitter | Facebook | Instagram | Live Dates | theleaflabel.com/sarathykorwar
Bandcamp | Spotify | Apple Music
---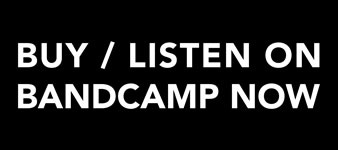 LATEST NEWS
LATEST RELEASES
ARCHIVED NEWS
2020 April
2020 March
2020 February
2020 January
2019 December
2019 November
2019 October
2019 September
2019 August
2019 July
2019 June
2019 May
2019 April
2019 March
2019 February
2019 January
2018 December
2018 November
2018 October
2018 September
2018 August
2018 July
2018 June
2018 May
2018 April
2018 March
2018 February
2018 January
2017 December
2017 November
2017 October
2017 September
2017 August
2017 July
2017 June
2017 May
2017 April
2017 March
2016 November
2016 October
2016 September
2016 August
2016 July
2016 June
2016 May
2016 April
2016 March
2016 February
2016 January
2015 December
2015 November
2015 October
2015 September
2015 August
2015 July
2015 June
2015 March
2015 February
2015 January
2014 December
2014 October
2014 September
2014 August
2014 July
2014 June
2014 May
2014 April
2014 March
2014 February
2014 January
2013 December
2013 November
2013 October
2013 September
2013 August
2013 July
2013 June
2013 May
2013 April
2013 March
2013 February
2013 January
2012 December
2012 November
2012 October
2012 September
2012 August
2012 July
2012 June
2012 May
2012 April
2012 March
2012 February
2012 January
2011 December
2011 November
2011 October
2011 September
2011 August
2011 June
2011 May
2011 April
2011 March
2011 February
2010 December
2010 November
2010 October
2010 September
2010 August
2010 July
2010 June
2010 May
2010 April
2010 March
2010 February
2010 January
2009 December
2009 November
2009 October
2009 September
2009 August
2009 July
2009 June
2009 May
2009 April
2009 March
2009 February
2009 January
2008 December
2008 November
2008 October
RSS
Subscribe to News as an RSS Feed.