Polar Bear on the radio
Published 14 April, 2014 by DM
Following on from their triumphant UK tour, there are two Polar Bear radio appearances coming up this week. Their masterful set at XOYO in London was recorded for Jazz On 3. You can listen to it this evening on BBC Radio 3 from 11pm and you will be able to stream it from here for a week after.
Tomorrow evening Jamie Cullum will be airing a specially recorded session from Maida Vale. His show goes out at 7pm on BBC Radio 2 and it will be available to stream here from Wednesday. Polar Bear you are really spoiling us.
Third Rail has recently been added to their list of summer festival dates:
Sat 5 Jul 2014 Third Rail Festival, Reading, UK
Sun 6 Jul 2014 Love Supreme Festival, Sussex, UK
Sun 10 Aug 2014 Brecon Jazz, Brecon, UK
@polarbear_uk
@polarbearseb
facebook.com/sebastianrochford
polarbearmusic.com
theleaflabel.com/polarbear
youtube.com/PolarBearSeb
---
Melt Yourself Down - Record Store Day LP
Published 09 April, 2014 by DM
Melt Yourself Down will be gracing this year's Record Store Day with the explosive Live At The New Empowering Church LP. Recorded late last year at their sold out London show, it is a ragged and raw document of the band at their frenzied best. "The house band from hell," live in the house of God.
We are unleashing just nine hundred precious copies on the world. It comes housed in a new day-glo variant of the already iconic MYD artwork and packaged with a download code. To get your hands on one, visit your friendly local independent record store on Saturday April 19.
Here is a newly uploaded video of the band live from Trans Musicales last year to whet your appetite.
meltyourselfdown.com
theleaflabel.com/meltyourselfdown
@meltyrselfdown
facebook.com/MeltYourselfDown
---
Polar Bear - In Each And Every One album stream
Published 21 March, 2014 by DM
After premiering on The Guardian website yesterday the new Polar Bear album, In Each And Every One, is available to stream and download now. Without further ado, hit play below, sit back and enjoy.
Leaf shop
iTunes UK
iTunes US
Amazon
"It not only brims with startling invention, but is likely to put them on the map as go-to soundtrackers of urban-life melancholy, alongside the likes of not-so anonymous beat trafficker Burial and Brian Eno-collaborator Jon Hopkins"
the Quietus
"Psych-jazz epic"
8/10 Uncut
"With this record, Rochford has elevated new ground in both ambition and scope, offering a monumental 70-minute journey of puzzling jazz experimentation"
Drowned in Sound
The band is currently touring the UK, with a stop in Leeds tonight. Manchester reports suggest they are on scintillating form and a spot of car trouble can't keep a good band down.
Fri 21 Mar 2014 The Wardrobe, Leeds
Sat 22 Mar 2014 Thekla, Bristol
Wed 26 Mar 2014 Komedia, Brighton
Thu 27 Mar 2014 Hare & Hounds, Birmingham
Fri 28 Mar 2014 The Space, Nottingham
Sat 29 Mar 2014 Norwich Arts Centre, Norwich
Wed 2 Apr 2014 XOYO, London
Thu 3 Apr 2014 SJE Arts, Oxford
Sun 6 Apr 2014 Gateshead Jazz Festival, Sage, Gateshead
@polarbear_uk
@polarbearseb
facebook.com/sebastianrochford
polarbearmusic.com
theleaflabel.com/polarbear
---
Julia Kent Route Du Rock live video and London shows
Published 13 March, 2014 by DM
More French television delights for you, this time in the form of
Julia Kent's
beautiful haunting set from
Route Du Rock Hiver
.
La Chapelle Saint-Sauveur, Saint-Malo
provides a fitting atmospheric backdrop to Julia's moving performance.
Just to remind you that there are two Julia Kent shows coming up in London next week. Some cities get all the luck. They are both part of William Basinski's Arcadia curated series, which also features the likes of Michael Gira, Charlemagne Palestine and Janek Schaefer, and runs until March 20. The first gig is a headline show and takes place at the new ACE Hotel London Shoreditch on Tuesday March 18. The following night, the Canadian musician joins Icelandic composer and Bedroom Community founder Valgeir Sigurðsson at Village Underground. (Unfortunately we've just received word that the Village Underground show has been cancelled.)
See our live page for details of all shows.
juliakent.com
theleaflabel.com/juliakent
@juliakent
facebook.com/juliakent.music
---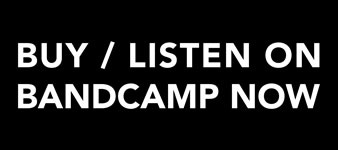 LATEST NEWS
LATEST RELEASES
ARCHIVED NEWS
2014 April
2014 March
2014 February
2014 January
2013 December
2013 November
2013 October
2013 September
2013 August
2013 July
2013 June
2013 May
2013 April
2013 March
2013 February
2013 January
2012 December
2012 November
2012 October
2012 September
2012 August
2012 July
2012 June
2012 May
2012 April
2012 March
2012 February
2012 January
2011 December
2011 November
2011 October
2011 September
2011 August
2011 June
2011 May
2011 April
2011 March
2011 February
2010 December
2010 November
2010 October
2010 September
2010 August
2010 July
2010 June
2010 May
2010 April
2010 March
2010 February
2010 January
2009 December
2009 November
2009 October
2009 September
2009 August
2009 July
2009 June
2009 May
2009 April
2009 March
2009 February
2009 January
2008 December
2008 November
2008 October
RSS
Subscribe to News as an RSS Feed.