Light at the end of the tunnel
Published 21 January, 2016 by DM
As we step tentatively into our 21st year it seems like the right time to bring our Leaf 20 celebrations to a close! Our production headaches are clearing, and with a fair wind we will be shipping the box sets and remaining reissues at the beginning of February. With this in mind, we will be calling time on our Pledge campaign on February 5. Go here if you'd like to order one of our really quite stressful but ultimately beautiful box sets. Last call.
Check out Art Director Oli Bentley's excellent blog post about the production of said box sets here, with loads of photos of the work that's gone into it.
---
Melt Yourself Down - Dot To Dot (DJ Khalab remix)
Published 15 January, 2016 by DM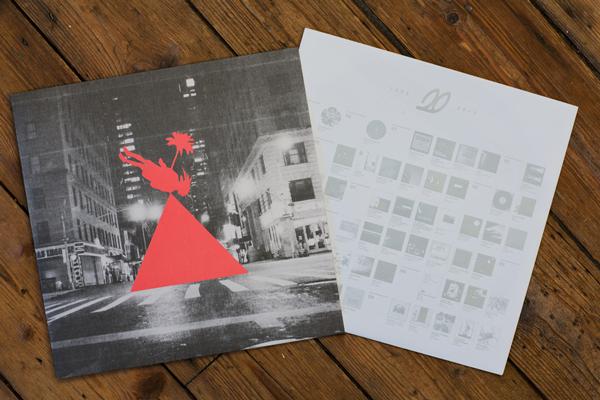 Melt Yourself Down's new single 'Dot To Dot' is released today. Go forth and consume it. Tell your friends you're consuming it. The explosive b-side is a remix by Italian producer and office favourite DJ Khalab. It was premiered on The Ransom Note yesterday.
Watch the video for 'Dot To Dot' here.
'Dot To Dot' is available on 12" vinyl/download from Bandcamp or the Leaf shop.
MYD have just announced a headline show at Shapes in London on 27th April. Get your tickets here.
meltyourselfdown.com
theleaflabel.com/meltyourselfdown
@meltyrselfdown
facebook.com/MeltYourselfDown
---
Radioland: Radio-Activity Revisited - Antenna video
Published 15 January, 2016 by DM
Matthew Bourne's collaboration with Franck Vigroux, Radioland is in shops from today. You will find their interpretation of Kraftwerk's 1975 classic Radio-Activity in deluxe 24-page hardback CD or beautiful matte finish gatefold vinyl editions.
If you'd rather avoid leaving the house, you can get Radioland delivered straight to your door by ordering from Bandcamp or the Leaf shop.
Electronic Sound premiered the hypnotic video for 'Antenna' yesterday. It is a rendering of Anton Schmitt's visuals for the Radioland live spectacular.
matthewbourne.com
@mortbutane
facebook.com/mortbutane
franckvigroux.com
@franckvigroux
facebook.com/franckvigroux
antoineschmitt.com
@tonschnitt
---
Leaf 20 production delay
Published 15 December, 2015 by BP
Much like the Ghost of Christmas Yet to Come, it's time for The Leaf Label to deliver some bad news.
One of our (former) vinyl suppliers has put a massive stick in the spokes of the Leaf 20 box set. We've been working ourselves and our collaborators into the ground trying to get this giant shiny thing together in time to ship for Christmas. It is not to be. The reissues of Efterklang's Parades and Polar Bear's Peepers will also be delayed until next year. We're hoping to have the others ready to ship shortly. Please accept our sincerest apologies. We will be emailing everyone who has Pledged or pre-ordered a Leaf 20 box set, reissue, T-shirt or poster in the coming days to give you a little something to tide you over until we can remedy the situation.
In the meantime you can still get your box set and reissue orders in on the Pledge website and be thankful you aren't working in an office surrounded by empty boxes this Christmas.
---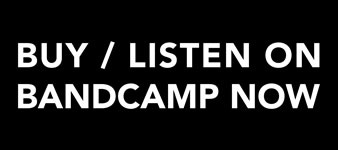 LATEST NEWS
LATEST RELEASES
ARCHIVED NEWS
2016 January
2015 December
2015 November
2015 October
2015 September
2015 August
2015 July
2015 June
2015 March
2015 February
2015 January
2014 December
2014 October
2014 September
2014 August
2014 July
2014 June
2014 May
2014 April
2014 March
2014 February
2014 January
2013 December
2013 November
2013 October
2013 September
2013 August
2013 July
2013 June
2013 May
2013 April
2013 March
2013 February
2013 January
2012 December
2012 November
2012 October
2012 September
2012 August
2012 July
2012 June
2012 May
2012 April
2012 March
2012 February
2012 January
2011 December
2011 November
2011 October
2011 September
2011 August
2011 June
2011 May
2011 April
2011 March
2011 February
2010 December
2010 November
2010 October
2010 September
2010 August
2010 July
2010 June
2010 May
2010 April
2010 March
2010 February
2010 January
2009 December
2009 November
2009 October
2009 September
2009 August
2009 July
2009 June
2009 May
2009 April
2009 March
2009 February
2009 January
2008 December
2008 November
2008 October
RSS
Subscribe to News as an RSS Feed.