Matthew Bourne at Leeds International Film Festival
Published 21 October, 2014 by DM
Leeds International Film Festival have revealed their LIFF28 timetable. You will be pleased to learn that it features our own Matthew Bourne performing a live soundtrack to F.W. Murnau's 1924 moving picture 'Der Letzte Mann/The Last Laugh' on November 9 at Hyde Park Picture House. We are led to believe it will feature piano, cello and synthesiser abuse.
Details and tickets are here.
matthewbourne.com
theleaflabel.com/matthewbourne
@mortbutane
facebook.com/mortbutane
---
Melt Yourself Down - That's Life mixtape
Published 20 October, 2014 by DM
In preparation for their mouthwatering gig with James Chance at Village Underground on November 5, MYD drum fiend Tom Skinner (aka Hello Skinny), has put together a post-punk flavoured mixtape for Loud And Quiet. Download it for free at their Bandcamp.
Not only that, but Pete Wareham has also made a selection of African influenced future dance tracks for Clash.
Tickets for MYD + James Chance are here.
meltyourselfdown.com
theleaflabel.com/meltyourselfdown
@meltyrselfdown
facebook.com/MeltYourselfDown
---
Jamie Cullum champions Polar Bear
Published 16 October, 2014 by DM
Watch Jamie Cullum explain why he is backing Polar Bear's In Each And Every One for the Mercury Music Prize 2014. In summing up the enduring appeal of Polar Bear, he hits several nails squarely on the head. You can also find a clip of unlikely comedy duo Tom Herbert and Leafcutter John discussing the album here.
Polar Bear will be performing live at the awards ceremony, which takes place on October 29. We will keep you posted on television coverage details.
@polarbear_uk
@polarbearseb
facebook.com/sebastianrochford
polarbearmusic.com
theleaflabel.com/polarbear
youtube.com/PolarBearSeb
---
Wildbirds & Peacedrums - Keep Some Hope
Published 14 October, 2014 by DM
Wildbirds & Peacedrums have unleashed the second single from their forthcoming album Rhythm. 'Keep Some Hope' was premiered via Booooooom and is yet another incredible demonstration of the Swedish duos ability to craft beautiful, dark and timeless pop songs on powerful martial rhythms and impassioned vocals.
Watch the unsettling, otherworldly video by Anders Malmberg on Youtube or Vimeo.
Rhythm is released on November 3. Pre-order from the Leaf shop or Bandcamp to receive an instant download of 'Keep Some Hope' and 'The Offbeat'.
Wildbirds & Peacedrums are touring throughout November. See our live page for details.
@wbpd
facebook.com/wildbirdsandpeacedrums
wildbirdsandpeacedrums.com
theleaflabel.com/wildbirdsandpeacedrums
---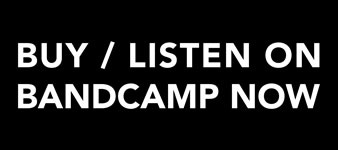 LATEST NEWS
LATEST RELEASES
ARCHIVED NEWS
2014 October
2014 September
2014 August
2014 July
2014 June
2014 May
2014 April
2014 March
2014 February
2014 January
2013 December
2013 November
2013 October
2013 September
2013 August
2013 July
2013 June
2013 May
2013 April
2013 March
2013 February
2013 January
2012 December
2012 November
2012 October
2012 September
2012 August
2012 July
2012 June
2012 May
2012 April
2012 March
2012 February
2012 January
2011 December
2011 November
2011 October
2011 September
2011 August
2011 June
2011 May
2011 April
2011 March
2011 February
2010 December
2010 November
2010 October
2010 September
2010 August
2010 July
2010 June
2010 May
2010 April
2010 March
2010 February
2010 January
2009 December
2009 November
2009 October
2009 September
2009 August
2009 July
2009 June
2009 May
2009 April
2009 March
2009 February
2009 January
2008 December
2008 November
2008 October
RSS
Subscribe to News as an RSS Feed.