Keeley Forsyth - Phantom Limbs EP
Published 30 September, 2022 by THD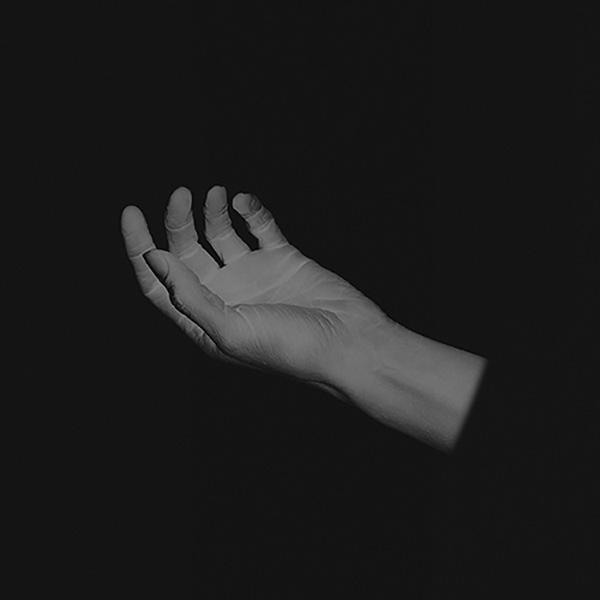 Keeley Forsyth remix collection Phantom Limbs is released today. Ben Frost, Cosey Fanni Tutti, Yann Tiersen and Simon Fisher Turner have been let loose on tracks from her Limbs album, to devastating effect.
"Working on the remix of 'Fire' was an absolute dream for me as I'd discovered Keeley's work some years ago and found it incredibly refreshing and exciting. It was her unique, emotive voice that immediately drew me in. That's what I focussed on for my remix, building on and heightening her deeply moving impassioned soulful vocal outpourings. Keeley's voice is always striking and her work is outstanding."
Cosey Fanni Tutti
"The first time I heard Keeley Forsyth I think I sort of stopped breathing for a minute. This is the first thing Keeley and I have ever done together, and it won't be the last. I am thrilled to be a part of this one and to be counted among this list of luminaries."
Ben Frost
We couldn't agree more.
Phantom Limbs is available on all digital services now, including a 24-bit 96kHz download on Bandcamp.
Listen/Buy Phantom Limbs
In addition to Phantom Limbs, a live recording from the Southbank Centre of a piece Forsyth and Ross Downes composed for the New Music Biennial 2022 entitled 'Bog Body' is available on digital services now.

Listen/Buy Bog Body
Keeley has a number live appearances before the end of 2022 including three in the UK in October and one at Le Guess Who? festival in the Netherlands in November.
keeleyforsyth.com | Twitter | Facebook | Live Dates | theleaflabel.com/keeleyforsyth
Bandcamp | Spotify | Apple Music
---
Sarathy Korwar - 'Remember Begum Rokheya'
Published 29 September, 2022 by DM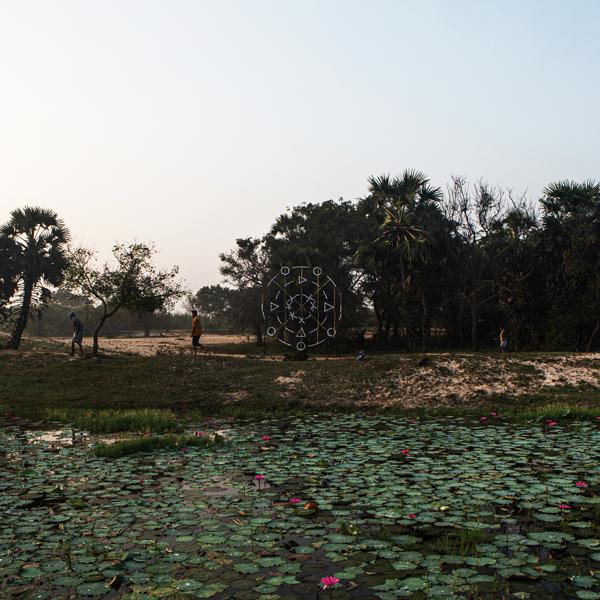 Sarathy Korwar has released 'Remember Begum Rokheya', the second track taken from his new album KALAK - an Indo-futurist manifesto. The album celebrates a rich South Asian culture of music and literature, while leaning on the aural tradition of passing rhythms, melodies, stories and recipes from generation to generation, and attempts to use those parts to describe a better route forward. Meticulous production comes courtesy of New York electronic musician, DJ and producer Photay, translating these communal rhythms and practices into a timeless and groundbreaking electronic record.
Built on an infectious group vocal, the single celebrates the life of Bengali feminist writer Begum Rokheya, and enforces the idea that marginalised voices from the past and the present can be highlighted in order to suggest a different perspective on the future.
"When speaking about futurism, one of the fundamental questions is - who gets to speculate?" Korwar explains. "Who gets to tell their story or vision of the future? Begum Rokheya is an example of someone with a radically different worldview and someone who we would generally not hear from. In her 1905 book Sultana's Dream, she tells the story of reversed purdah, where peace-loving women overpower aggressive men to live in harmony with nature."
"The song is based on a simple, call and response melody, paying homage to its folk music origins," Korwar continues. "The group vocals are performed by friends and family, to reflect the song's emphasis on community."
KALAK will be released on November 11th in three vinyl editions (on black, dark green, and for a special Dinked Edition, crystal clear vinyl) and a CD, each featuring a different cover image. Unfortunately, as is often the case these days, the physical release date will be pushed back outside of the UK and Europe due to shipping delays. We will update this with a firm date when we have it.
Pre-order/pre-save now.
Korwar has announced a handful of UK and Irish dates including Oslo in London on November 30th. Full details on our live page, with tickets going on-sale on September 30th at 10am.
sarathykorwar.com | Twitter | Facebook | Instagram | Live Dates | theleaflabel.com/sarathykorwar
Bandcamp | Spotify | Apple Music
---
Snapped Ankles - 'The Fish Needs A Bike' + US West Coast tour
Published 28 September, 2022 by DM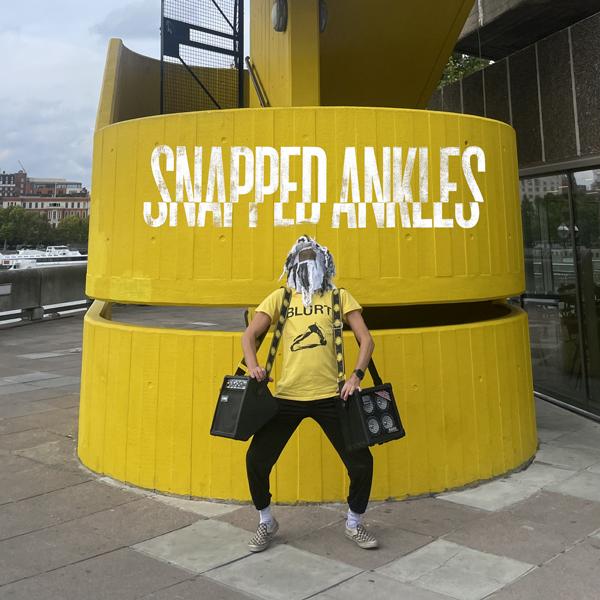 No strangers to the fine art of taking a song and making it their own, Snapped Ankles follow up their 2018 Violations EP with their take on Blurt's cult classic 'The Fish Needs A Bike'. This is the sound of the woodwose letting loose on their post-punk standards songbook, after the 'serious business' of last year's Forest Of Your Problems album.
"We focused our logs on a band that we've always admired for their dedication to the simplicity of groove, whilst maintaining a fierce outsider stance," the woodwose explain. "Blurting out primal rhythms and absurd poetry for over forty years, Ted Milton's Blurt has been consistently singular in their output."
listen/download
The release coincides with Snapped Ankles' return to the USA. They start in San Francisco tonight for a handful of West Coast dates, which includes Desert Daze festival in California. They return for a late-night celebration at the Queen Elizabeth Hall in London on October 15th, and an appearance at the SWN festival in Cardiff. See our live page for full details.
snappedankles.com | Twitter | Facebook | Instagram | Live Dates | theleaflabel.com/snappedankles
Bandcamp | Spotify | Apple Music
---
Keeley Forsyth - Phantom Limbs
Published 15 September, 2022 by DM
Keeley Forsyth follows her expansive Limbs album with a collection of remixes entitled Phantom Limbs, featuring brand new reworks by Ben Frost, Cosey Fanni Tutti, Yann Tiersen and Simon Fisher Turner.
Since the release of debut album Debris in 2020, Forsyth's work has attracted the attention of those creatives looking to push the envelope, with calls to collaborate on record, on stage and on screen. Phantom Limbs brings together a cast of influences, friends and cutting edge contemporaries. "The artists possess a performative element in their work that I admire greatly," Forsyth explains. "They're ready to throw themselves into the concept and process, pushing far beyond the fundamental building blocks. I consider all of them friends through mutual admiration."
The power and emotion carried by Forsyth's vocals tie these works together as a cohesive whole, expanding upon Limbs' frayed world.
Phantom Limbs will be released digitally on September 30th, and is preceded by Ben Frost's remix of 'Land Animal', which is accompanied by a kinetic dance video directed by Ross Downes.
Pre-order/pre-save now
keeleyforsyth.com | Twitter | Facebook | Live Dates | theleaflabel.com/keeleyforsyth
Bandcamp | Spotify | Apple Music
---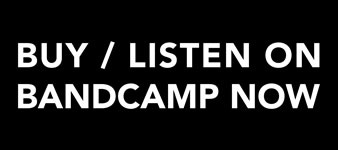 LATEST NEWS
LATEST RELEASES
ARCHIVED NEWS
2022 September
2022 August
2022 July
2022 May
2022 April
2022 March
2022 February
2022 January
2021 November
2021 October
2021 September
2021 July
2021 June
2021 May
2021 April
2021 March
2021 February
2021 January
2020 December
2020 November
2020 October
2020 September
2020 August
2020 July
2020 June
2020 May
2020 April
2020 March
2020 February
2020 January
2019 December
2019 November
2019 October
2019 September
2019 August
2019 July
2019 June
2019 May
2019 April
2019 March
2019 February
2019 January
2018 December
2018 November
2018 October
2018 September
2018 August
2018 July
2018 June
2018 May
2018 April
2018 March
2018 February
2018 January
2017 December
2017 November
2017 October
2017 September
2017 August
2017 July
2017 June
2017 May
2017 April
2017 March
2016 November
2016 October
2016 September
2016 August
2016 July
2016 June
2016 May
2016 April
2016 March
2016 February
2016 January
2015 December
2015 November
2015 October
2015 September
2015 August
2015 July
2015 June
2015 March
2015 February
2015 January
2014 December
2014 October
2014 September
2014 August
2014 July
2014 June
2014 May
2014 April
2014 March
2014 February
2014 January
2013 December
2013 November
2013 October
2013 September
2013 August
2013 July
2013 June
2013 May
2013 April
2013 March
2013 February
2013 January
2012 December
2012 November
2012 October
2012 September
2012 August
2012 July
2012 June
2012 May
2012 April
2012 March
2012 February
2012 January
2011 December
2011 November
2011 October
2011 September
2011 August
2011 June
2011 May
2011 April
2011 March
2011 February
2010 December
2010 November
2010 October
2010 September
2010 August
2010 July
2010 June
2010 May
2010 April
2010 March
2010 February
2010 January
2009 December
2009 November
2009 October
2009 September
2009 August
2009 July
2009 June
2009 May
2009 April
2009 March
2009 February
2009 January
2008 December
2008 November
2008 October
RSS
Subscribe to News as an RSS Feed.