Craven Faults - Enclosures second edition + new T-shirt
Published 05 February, 2021 by DM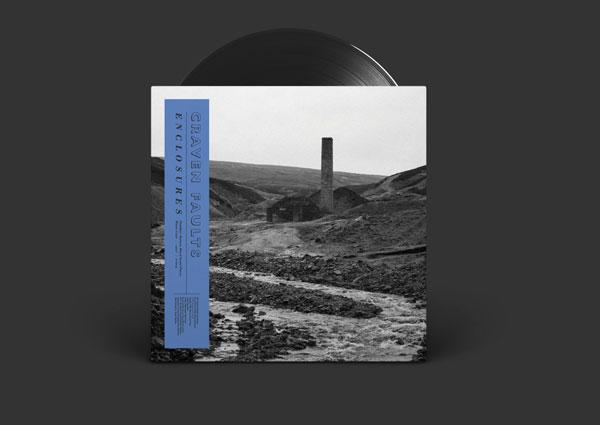 In November, Craven Faults released a mini-album entitled Enclosures, and it sold out quicker than you can say "analogue electronic journeys across post-industrial Northern Britain." Here's a second edition for those that missed out. The new version has revised artwork, and will be released on black vinyl only. It will be in shops April 23rd, and is available to pre-order now.
While we're at it, we have just a handful of the second edition of Erratics & Unconformities with photobook in the revised red gatefold sleeve left on pre-order. Nudge.
It's also time for another Craven Faults T-shirt design. Get your orders in for light grey shirts with black print logo now. These are limited to 50 and produced to order, so please ensure you input the correct size at the checkout. They will be shipping around the beginning of March.
cravenfaults.com | Twitter | Instagram | Facebook | theleaflabel.com/cravenfaults
Bandcamp | Spotify | Apple Music
---
Murcof - 'Underwater Lament (Full Version)'
Published 05 February, 2021 by DM
No sooner did we announce the return of Murcof to Leaf, than we heard there would be manufacturing delays with the vinyl. Murcof's spectacular The Alias Sessions album will now be released May 21st on triple black vinyl, Bandcamp/Norman Records exclusive blood red vinyl, double CD and digital. It is also available on concrete grey vinyl from independent record shops only. Pre-order now.
You can download the full version of lead track 'Underwater Lament' for free from Murcof's Bandcamp now. It is also available on your streaming service of choice.
murcof.com | Twitter | Instagram | Facebook | theleaflabel.com/murcof
Bandcamp | Spotify | Apple Music
---
Murcof - The Alias Sessions
Published 13 January, 2021 by DM
We are delighted to welcome Murcof back to the Leaf stable for the first time in thirteen years, with the release of his mammoth and visionary new album, The Alias Sessions. This collection brings together all the elements we've come to expect from Fernando Corona - meticulous sound design, ghostly samples, forceful beats, diaphanous atmosphere - but pushes the sound even further in terms of both abstraction and beauty.
Our relationship with Murcof goes back to 2002, and it's difficult to overstate just how important debut album
Martes
is for the label. As additional chapters in the Murcof story were written - 2004's
Utopía,
2005's boldly cinematic
Remembranza
, and 2007's epic
Cosmos
, with its integration of acoustic instruments - Corona continued to expand the parameters of the project while maintaining its unique sonic signature. In the years since, he has moved from Tijuana to Barcelona and produced solo and collaborative work for labels including
Infiné
and
Mundo
, composing music for film and television along the way.
The Alias Sessions is the most ambitious and wide-ranging Murcof album to date. Corona began work on this music in April 2017, when he met with choreographer Guilherme Botelho, leader of Geneva-based dance company Alias, about a new performance piece - 'Contre-Mondes'. Versions of these compositions make up the first half of the album. Corona continued work with the organisation for a 2018 performance entitled 'Normal.' which now forms the second part of the record.
Watch the video for first single 'Underwater Lament' which features the disembodied limbs of the Alias dance company.
The Alias Sessions will be released April 9th and is available to pre-order now on double CD, and triple vinyl - cut at 45rpm for the best possible sound quality. The vinyl will be packaged in a deluxe spot-varnished gatefold sleeve, with initial pressings including an additional gatefold insert containing extraordinary images from the 'Contre-Mondes' performances. An edition of 300 on blood red vinyl will be available exclusively through Norman Records and Bandcamp. A concrete grey vinyl edition of 500 will be available from independent record shops worldwide, as well as a standard black vinyl edition.
murcof.com | Twitter | Instagram | Facebook | theleaflabel.com/murcof
Bandcamp | Spotify | Apple Music
---
Nightports - Wat Chedi Luang EP
Published 04 December, 2020 by DM
Nightports follow this year's Nightports w/ Betamax album with a different take on their rule of restriction. Their simple rule has, until this point, been that only sounds created by a featured musician can be used on each release. On their 'places' series, they create music with sounds recorded in a specific location on one day. These sounds can be transformed, distorted, translated, processed and reprocessed, stretched, cut, ordered and reordered without limitation.
The sounds on the Wat Chedi Luang EP were recorded at a 14th Century temple in Chiang Mai, northern Thailand on December 22nd 2018. "The place has a sense of importance and grandeur which runs hand in hand with a sense of loss and decay," Adam Martin explains. "It is a quiet, ruined temple in the middle of a loud, bustling city - a place of contrasts." This sense of peace within the frenetic sounds of people and traffic is reflected on the tracks. Bird song and the ringing of ceremonial bells are juxtaposed with the roar of motorbikes and tuk-tuks in the distance.
The Wat Chedi Luang EP is out now, with 24-bit wavs available to download on a pay-what-you-feel basis via Bandcamp.
nightports.com | Twitter | Facebook | theleaflabel.com/nightports
Bandcamp | Spotify | Apple Music
---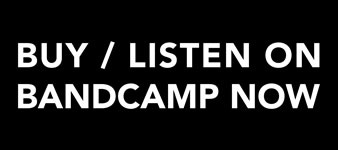 LATEST NEWS
LATEST RELEASES
ARCHIVED NEWS
2021 February
2021 January
2020 December
2020 November
2020 October
2020 September
2020 August
2020 July
2020 June
2020 May
2020 April
2020 March
2020 February
2020 January
2019 December
2019 November
2019 October
2019 September
2019 August
2019 July
2019 June
2019 May
2019 April
2019 March
2019 February
2019 January
2018 December
2018 November
2018 October
2018 September
2018 August
2018 July
2018 June
2018 May
2018 April
2018 March
2018 February
2018 January
2017 December
2017 November
2017 October
2017 September
2017 August
2017 July
2017 June
2017 May
2017 April
2017 March
2016 November
2016 October
2016 September
2016 August
2016 July
2016 June
2016 May
2016 April
2016 March
2016 February
2016 January
2015 December
2015 November
2015 October
2015 September
2015 August
2015 July
2015 June
2015 March
2015 February
2015 January
2014 December
2014 October
2014 September
2014 August
2014 July
2014 June
2014 May
2014 April
2014 March
2014 February
2014 January
2013 December
2013 November
2013 October
2013 September
2013 August
2013 July
2013 June
2013 May
2013 April
2013 March
2013 February
2013 January
2012 December
2012 November
2012 October
2012 September
2012 August
2012 July
2012 June
2012 May
2012 April
2012 March
2012 February
2012 January
2011 December
2011 November
2011 October
2011 September
2011 August
2011 June
2011 May
2011 April
2011 March
2011 February
2010 December
2010 November
2010 October
2010 September
2010 August
2010 July
2010 June
2010 May
2010 April
2010 March
2010 February
2010 January
2009 December
2009 November
2009 October
2009 September
2009 August
2009 July
2009 June
2009 May
2009 April
2009 March
2009 February
2009 January
2008 December
2008 November
2008 October
RSS
Subscribe to News as an RSS Feed.