The Leaf Label's Office Radio
Published 20 August, 2014 by DM
ATTENTION! We're changing how the office playlist works. Instead of a separate monthly playlist we're starting a rolling Spotify playlist (or 'The Leaf Label's Office Radio' if you will). Go here and hit Follow to keep abreast of what's floating our musical boat.
We will continue to publish what we have added to the playlist in our mailouts and on our Blog page.
We're starting with a special summer treat: more than three hours of magic, the best things we've been listening to in the last couple of months. It goes a little something like this:
---
Wildbirds & Peacedrums are back
Published 04 August, 2014 by DM
Wildbirds & Peacedrums return with their first new material in four years; lean, hungry and defiant. New album Rhythm is the fierce, singular vision of husband and wife duo Mariam Wallentin and Andreas Werliin. Stripping back the layers, they've captured an unblinking directness and taut muscularity honed from years of intense live shows.
It's appropriate that 'The Offbeat' is the first track to be released from Rhythm. There is power and confidence in its minimal execution; a simple statement of intent. The provocative video, edited by Jacek Zmarz, fuses the primal elements of rhythm and desire inherent in the song. Watch on Youtube or Vimeo.
'The Offbeat' is released today, and is available to download for free.
Rhythm is released November 3rd and is available to pre-order from their new Bandcamp page and the Leaf store on CD, digital and limited edition vinyl LP + CD.
Wildbirds & Peacedrums' first European tour since 2011 starts at the beginning of November. These are the confirmed dates, with more to follow.
Tue 4 Nov - Kägelbanan, Stockholm, SWEDEN
Thu 6 Nov - Pustervik , Göteborg , SWEDEN
Sat 8 Nov - Kampnagel, Hamburg, GERMANY
Sun 9 Nov - Grüner Salon, Berlin, GERMANY
Fri 14 Nov - Village Underground, London, UK
Mon 17 Nov - l'Espace, Paris, FRANCE
Tue 18 Nov - Le Ciel, Grenoble, FRANCE
Wed 19 Nov - Biko, Milano, ITALY
Thu 20 Nov - Südpol, Luzern, SWITZERLAND
Fri 21 Nov - Saint Ghetto Festival, Dampfzentrale, Bern, SWITZERLAND
@wbpd
facebook.com/wildbirdsandpeacedrums
wildbirdsandpeacedrums.com
theleaflabel.com/wildbirdsandpeacedrums
---
Melt Yourself Down + James Chance - London
Published 15 July, 2014 by DM
One year on from the fireworks of their last London show, captured on their incendiary Record Store Day release Live At The New Empowering Church, Melt Yourself Down return to light the blue touch paper at Village Underground on November 5.
The bill will also feature Melt Yourself Down backing legendary no-wave New Yorker James Chance (The Contortions, James White And The Blacks), who wrote the song from which the band took their name. This will be the first James Chance appearance in the UK in over four years, and coincides with the 35th anniversary of the classic Contortions album Buy. This explosive collaboration was plotted as he joined MYD on stage in New York earlier this year.
After a busy summer whipping festivals across Europe into a fever, Melt Yourself Down will be heading into the studio to record their hotly anticipated second album. This show will be a chance to see the band at the top of their game and to experience new MYD material in all its loose limbed, sweat-drenched glory.
Don't miss this one off meeting of detonated sax and furious post-punk minds.
Tickets go on sale at 9am on Thursday July 17. Go here for details.
meltyourselfdown.com
theleaflabel.com/meltyourselfdown
@meltyrselfdown
facebook.com/MeltYourselfDown
James Chance photo by Braunov.
---
Vote MYD
Published 17 June, 2014 by DM
Melt Yourself Down are up for an AIM Independent Music Award in the Best Live Act category. If you have seen MYD recently you will be aware that they are indeed the best live act since The Soggy Bottom Boys called it a day. You can vote here until June 30.
There will be a timely reminder of their onstage prowess at Glastonbury, where they are playing The West Holts Stage on Sunday June 24 at 13.00. MYDJs will be appearing at The Spaceport in The Glade at 13.00 on the Saturday. Keep your eyes on the MYD twitter for Glastonbury surprises.
meltyourselfdown.com
theleaflabel.com/meltyourselfdown
@meltyrselfdown
facebook.com/MeltYourselfDown
---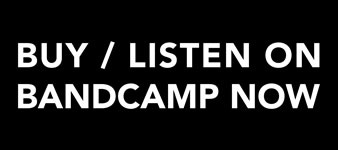 LATEST NEWS
LATEST RELEASES
ARCHIVED NEWS
2014 August
2014 July
2014 June
2014 May
2014 April
2014 March
2014 February
2014 January
2013 December
2013 November
2013 October
2013 September
2013 August
2013 July
2013 June
2013 May
2013 April
2013 March
2013 February
2013 January
2012 December
2012 November
2012 October
2012 September
2012 August
2012 July
2012 June
2012 May
2012 April
2012 March
2012 February
2012 January
2011 December
2011 November
2011 October
2011 September
2011 August
2011 June
2011 May
2011 April
2011 March
2011 February
2010 December
2010 November
2010 October
2010 September
2010 August
2010 July
2010 June
2010 May
2010 April
2010 March
2010 February
2010 January
2009 December
2009 November
2009 October
2009 September
2009 August
2009 July
2009 June
2009 May
2009 April
2009 March
2009 February
2009 January
2008 December
2008 November
2008 October
RSS
Subscribe to News as an RSS Feed.