Keeley Forsyth - Limbs
Published 17 November, 2021 by DM
Keeley Forsyth returns with sweeping new single 'Bring Me Water', with new album Limbs to follow on February 25th. It is accompanied by a beautiful monochrome video directed by Ross Downes and featuring dancer and choreographer Calvin Richardson of the Royal Ballet.
"The song picks up where 'Start Again', the final track on Debris, left off," Forsyth explains. "It comes from a similar place, approached at a different angle, with the line 'let me begin again' central to that. It plots a journey from a place of darkness, but marks the point at which we choose to grow. Bring me water. Give me light. These are the basic things required to start that process."
Forsyth's 2020 debut album found an elemental voice ringing out from beneath the rubble. Understated but devastating, Debris' success led to a transformation as the songs were brought to the stage. An innate performer, Forsyth found herself channelling something she hadn't yet fully come to understand, and it was here that the voice on Debris began to probe outwards and discover a physical form. It's a form that fully takes shape on her second album Limbs.
Limbs is available to pre-order now on CD, digital, limited edition white vinyl LP and black vinyl LP. In addition, the oxblood vinyl Dinked Edition with alternate sleeve and photobook is available to pre-order from select UK independent record shops. The album will be released worldwide digitally on February 25th, with CDs and LPs in shops in the UK and Europe on the same day. The physical release date for the rest of the world is April 29th.
Forsyth has a short run of UK dates in the spring, which culminates with her biggest show yet at The Barbican's Milton Court venue on March 11th.
Fri March 4 - Glad Café, Glasgow
Sat March 5 - Hallé St Michaels, Manchester
Sun March 6 - Brudenell Social Club, Leeds
Thu March 10 - Strange Brew, Bristol
Fri March 11 - Milton Court, London
keeleyforsyth.com | Twitter | Facebook | Live Dates | theleaflabel.com/keeleyforsyth
Bandcamp | Spotify | Apple Music
---
Snapped Ankles announce North American tour
Published 25 October, 2021 by DM
From the sugar maples of New York state, to the giant sequoias of California, Snapped Ankles are going to America! Following in the footsteps of their Sasquatch ancestors, the woodwose will be packing their sturdy oak log synths and crossing the Atlantic, in order to bring the rhythms of Epping Forest to the American people. The tour centres around three days at SXSW festival in Austin, Texas.
On the back of this year's Forest Of Your Problems album, the cult of Snapped Ankles continues to grow, with their biggest headline show to date at London's Roundhouse on October 30th.
Full dates can be found here. All US dates will be go on sale on Friday (October 29th) at 10am local time.
snappedankles.com | Twitter | Facebook | Instagram | Live Dates | theleaflabel.com/snappedankles
Bandcamp | Spotify | Apple Music
---
Snapped Ankles - Shifting Basslines of the Cornucopian (Savage Gary Remix)
Published 13 October, 2021 by DM
Snapped Ankles' ode to the Elon Musks and Jeff Bezos of this world has been given the Savage Gary treatment. Speedy Wunderground's Dan Carey continues his fine line in filthy remixes, putting his skills to good use on the latest woodland banger to be taken from Forest Of Your Problems.
"Dan Carey, aka Savage Gary, has drunk from the horn of plenty and savaged our Shifting Basslines to create a collage with more bleeps and pulses than the dry refill aisle in Holland & Barrett," say Snapped Ankles.
The woodwose are hitting the road today for a UK tour of famous trees and pop concerts, including their biggest headline show to date at Camden's iconic Roundhouse for Snappoween, with a supporting cast of Stealing Sheep and Mermaid Chunky.
snappedankles.com | Twitter | Facebook | Instagram | Live Dates | theleaflabel.com/snappedankles
Bandcamp | Spotify | Apple Music
---
Roll The Dice - Live In Lisbon
Published 01 October, 2021 by DM
It's ten years and nineteen days since Swedish duo Roll The Dice released their second album In Dust. To mark the occasion, they've released a frankly enormous sounding live album on Bandcamp, recorded in Lisbon in 2012. Those analogue drones and arpeggios still sound as if they're carved from rock. Get a little Scandinavian/Iberian heft in your life.
Since it's Bandcamp Friday, you can get 20% off the entire Roll The Dice catalogue today. Use the code rtdbf20 at the checkout.
Twitter | Instagram | Facebook | theleaflabel.com/rollthedice
Bandcamp | Spotify | Apple Music
---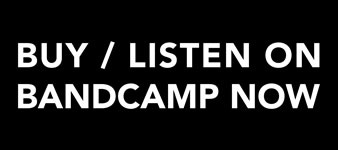 LATEST NEWS
LATEST RELEASES
ARCHIVED NEWS
2021 November
2021 October
2021 September
2021 July
2021 June
2021 May
2021 April
2021 March
2021 February
2021 January
2020 December
2020 November
2020 October
2020 September
2020 August
2020 July
2020 June
2020 May
2020 April
2020 March
2020 February
2020 January
2019 December
2019 November
2019 October
2019 September
2019 August
2019 July
2019 June
2019 May
2019 April
2019 March
2019 February
2019 January
2018 December
2018 November
2018 October
2018 September
2018 August
2018 July
2018 June
2018 May
2018 April
2018 March
2018 February
2018 January
2017 December
2017 November
2017 October
2017 September
2017 August
2017 July
2017 June
2017 May
2017 April
2017 March
2016 November
2016 October
2016 September
2016 August
2016 July
2016 June
2016 May
2016 April
2016 March
2016 February
2016 January
2015 December
2015 November
2015 October
2015 September
2015 August
2015 July
2015 June
2015 March
2015 February
2015 January
2014 December
2014 October
2014 September
2014 August
2014 July
2014 June
2014 May
2014 April
2014 March
2014 February
2014 January
2013 December
2013 November
2013 October
2013 September
2013 August
2013 July
2013 June
2013 May
2013 April
2013 March
2013 February
2013 January
2012 December
2012 November
2012 October
2012 September
2012 August
2012 July
2012 June
2012 May
2012 April
2012 March
2012 February
2012 January
2011 December
2011 November
2011 October
2011 September
2011 August
2011 June
2011 May
2011 April
2011 March
2011 February
2010 December
2010 November
2010 October
2010 September
2010 August
2010 July
2010 June
2010 May
2010 April
2010 March
2010 February
2010 January
2009 December
2009 November
2009 October
2009 September
2009 August
2009 July
2009 June
2009 May
2009 April
2009 March
2009 February
2009 January
2008 December
2008 November
2008 October
RSS
Subscribe to News as an RSS Feed.