Melt Yourself Down - Dot To Dot video
Published 26 November, 2015 by DM
Melt Yourself Down have unleashed the gritty video for new single 'Dot To Dot'. If you've ever wondered what Sesame Street would be like if it was directed by Larry Clark, this one is for you. It features a chain-smoking, skateboarding dog, an antagonistic chicken and a lion in a Cadillac. It poses many important questions. Will the dog get the girl? Why did the chicken cross the road? What's up with the youth of today? There is only one way to find out.
The video was shot by The Diamond Bros in New York, alongside acclaimed photographer Vincent Laforet and Andre Constantini.
Pre-order 'Dot To Dot' on 12" vinyl/download from Bandcamp or the Leaf shop.
MYD play at The Bussey Building, London tonight (Nov 26) and Headrow House, Leeds tomorrow (Nov 27). Both shows feature our own Tony Morley, out of retirement to spin some records. #Leaf20 good times. No requests.
meltyourselfdown.com
theleaflabel.com/meltyourselfdown
@meltyrselfdown
facebook.com/MeltYourselfDown
---
The Comet Is Coming - Prophecy EP
Published 20 November, 2015 by DM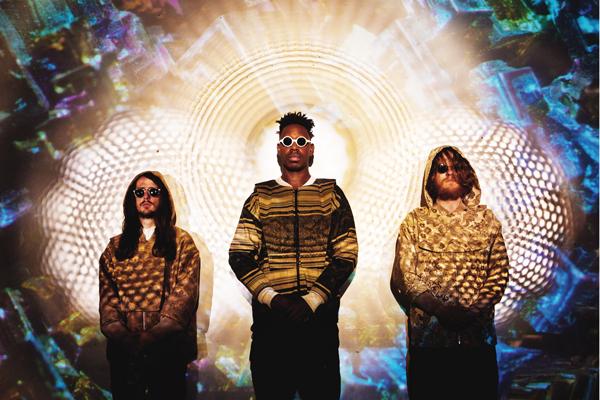 The Prophecy is upon us.
Prepare yourselves for the end of the world, with this instructional video from The Comet Is Coming. It features fire-breathing monsters. If that isn't enough to encourage you to click play, you're already dead inside.
The Prophecy EP 12"/download is out today and available on Bandcamp and the Leaf shop.
The Comet Is Coming to a town near you, if you live near London or Rennes:
Wed 25 Nov - The Shacklewell Arms, London, UK
Thu 3 Dec - Trans Musicales Festival, Rennes, FRANCE
thecometiscoming.co.uk
@cometcoming
facebook.com/thecometiscoming
theleaflabel.com/thecometiscoming
---
Melt Yourself Down - Dot To Dot
Published 18 November, 2015 by DM
Look to the skies and read the signs: Melt Yourself Down are back.
'Dot To Dot' is the new single. "I've got the rot," wails fervent frontman Kushal Gaya with fire-dancing fury, "I've got the rot inside me." And who are we to argue? There is utter conviction in his delivery, and a new found darkness to MYD proceedings.
Listen here and listen good:
Pre-order 'Dot To Dot' on 12" vinyl/download from Bandcamp or the Leaf shop now. It will be on your music service of choice on Friday.
MYD play in London and Leeds next week to help us celebrate Leaf 20:
Thu 26 Nov - The Bussey Building, London, UK
Fri 27 Nov - Headrow House, Leeds, UK
meltyourselfdown.com
theleaflabel.com/meltyourselfdown
@meltyrselfdown
facebook.com/MeltYourselfDown
---
Polar Bear - No More Goodbyes
Published 17 November, 2015 by DM
Polar Bear have released meditative new single 'No More Goodbyes', which is taken from the same recording sessions as recent album Same As You. "With Same As You, I wanted it to be pure in one emotion," explains bandleader Seb Rochford, "just choosing different ways to express that. This tune for me is a different feeling so felt right to me to share it by itself". Listen/download it here.
The band played a spectacular double headline show with kindred sonic spirit James Holden at Electric Brixton on Sunday. They have two more shows this year; a Leaf 20 show at Headrow House in Leeds (2 Dec) and then one at Turner Sims in Southampton (4 Dec).
Polar Bear will be taking some time away to plot the follow up their devastating In Each And Every One/Same As You one-two. We suggest you take this opportunity to see a band at the peak of their powers and before the next transformation…
@polarbear_uk
@polarbearseb
facebook.com/sebastianrochford
polarbearmusic.com
theleaflabel.com/polarbear
youtube.com/PolarBearSeb
---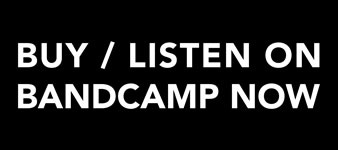 LATEST NEWS
LATEST RELEASES
ARCHIVED NEWS
2015 November
2015 October
2015 September
2015 August
2015 July
2015 June
2015 March
2015 February
2015 January
2014 December
2014 October
2014 September
2014 August
2014 July
2014 June
2014 May
2014 April
2014 March
2014 February
2014 January
2013 December
2013 November
2013 October
2013 September
2013 August
2013 July
2013 June
2013 May
2013 April
2013 March
2013 February
2013 January
2012 December
2012 November
2012 October
2012 September
2012 August
2012 July
2012 June
2012 May
2012 April
2012 March
2012 February
2012 January
2011 December
2011 November
2011 October
2011 September
2011 August
2011 June
2011 May
2011 April
2011 March
2011 February
2010 December
2010 November
2010 October
2010 September
2010 August
2010 July
2010 June
2010 May
2010 April
2010 March
2010 February
2010 January
2009 December
2009 November
2009 October
2009 September
2009 August
2009 July
2009 June
2009 May
2009 April
2009 March
2009 February
2009 January
2008 December
2008 November
2008 October
RSS
Subscribe to News as an RSS Feed.