Snapped Ankles - Rechargeable video
Published 13 February, 2019 by DM
"We were ultra-bright!" Fans of high-visibility safety wear will want to take a look at the new Snapped Ankles video for 'Rechargeable'. You'll be pleased to see the woodwose are strict adherents to the Green Cross Code, even when making their way through the morning commute after a night out on the town. Truly an example to us all.
Speaking of nights on the town, Snapped Ankles have just announced their biggest headline show to date, at Village Underground in London on October 29th. Get your tickets now. Their upcoming show at Oslo in Hackney sold out well in advance, so make it snappy.
On tour in Feb/March. All dates here.
New album Stunning Luxury is released March 1st. Pre-order on neon pink or black vinyl, CD and download via Bandcamp. OR seek out the gold vinyl Dinked Edition at select independent UK record shops.
snappedankles.com | Twitter | Facebook | Instagram | Live Dates | theleaflabel.com/snappedankles
Bandcamp | Leaf Shop | Spotify | Apple Music
---
Julia Kent - Temporal
Published 25 January, 2019 by DM
Julia Kent's fifth solo album, Temporal is out today. A heartfelt meditation on the passing of time, it is garnering high praise indeed.
"Epic"
★★★★ Contemporary Album of the Month, The Guardian
"A stunningly controlled and moving work, for fans of ambient and instrumental music Temporal is a must-listen"
★★★★★ The Skinny
"This is music on a truly human scale, in terms of its inspiration, delivery and undeniable emotional punch"
★★★★ MOJO
"Here's a record of real substance from this extraordinary Canadian cellist and composer. Richly textured and full of depth and complexity that will enamour devotees of neo-classicists such as Max Richter or Jóhann Jóhannsson"
Electronic Sound
"With Temporal, Julia Kent continues to craft cerebral yet accessible epics, encompassing a vast spectrum of emotions using a limited set of tools"
★★★★ All Music
★★★★ Uncut
★★★★ DJ
Listen/buy in all the usual/unusual places. Available on limited edition white vinyl, black vinyl, CD and digital.
Julia has shows coming up in London and New York, with plans for more extensive touring later this year.
juliakent.com | Twitter | Facebook | Live Dates | theleaflabel.com/juliakent
Bandcamp | Leaf Shop | Spotify | Apple Music
---
Snapped Ankles - Rechargeable
Published 18 January, 2019 by DM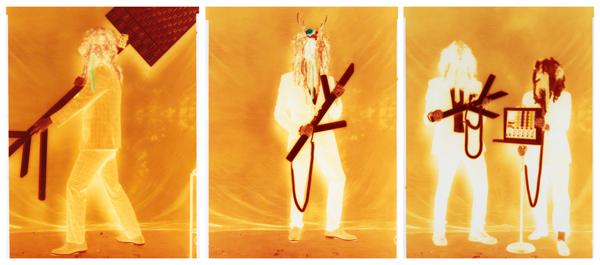 "WE NEED A PULSE!"
'Rechargeable' is the second single taken from the new Snapped Ankles album, Stunning Luxury - a call to harness the kinetic energy of dance to push against the rigid continuity of the daily routine.
Emerging from the undergrowth, music still ringing in their ears, the woodwose make their way home through the early morning commute. Walking among the shameless and spangled weekday ravers illuminated in a sea of corporate grey suited early risers heading to work in their enormous crystal towers.
The Snaps are on tour in February and March. Their London, Edinburgh and Ipswich dates are now SOLD OUT. Don't say we didn't warn you. All dates here.
We bathe in Stunning Luxury on March 1st. Pre-order on various must have formats via Bandcamp now.
snappedankles.com | Twitter | Facebook | Instagram | Live Dates | theleaflabel.com/snappedankles
Bandcamp | Leaf Shop | Spotify | Apple Music
---
Julia Kent - Crepuscolo
Published 17 January, 2019 by DM
Julia Kent has released the second taste of her Temporal album. Listen to the delicately poised album closer 'Crepuscolo' now.
Temporal is released January 25th. Pre-order on CD, black vinyl LP+CD and limited edition white vinyl LP+CD via Bandcamp. There are some fetching T-shirt bundles to get your hands on too.
Julia has just announced her New York album release show at National Sawdust on March 7th. You'll find all live dates here.
juliakent.com | Twitter | Facebook | Live Dates | theleaflabel.com/juliakent
Bandcamp | Leaf Shop | Spotify | Apple Music
---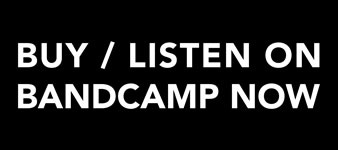 LATEST NEWS
LATEST RELEASES
ARCHIVED NEWS
2019 February
2019 January
2018 December
2018 November
2018 October
2018 September
2018 August
2018 July
2018 June
2018 May
2018 April
2018 March
2018 February
2018 January
2017 December
2017 November
2017 October
2017 September
2017 August
2017 July
2017 June
2017 May
2017 April
2017 March
2016 November
2016 October
2016 September
2016 August
2016 July
2016 June
2016 May
2016 April
2016 March
2016 February
2016 January
2015 December
2015 November
2015 October
2015 September
2015 August
2015 July
2015 June
2015 March
2015 February
2015 January
2014 December
2014 October
2014 September
2014 August
2014 July
2014 June
2014 May
2014 April
2014 March
2014 February
2014 January
2013 December
2013 November
2013 October
2013 September
2013 August
2013 July
2013 June
2013 May
2013 April
2013 March
2013 February
2013 January
2012 December
2012 November
2012 October
2012 September
2012 August
2012 July
2012 June
2012 May
2012 April
2012 March
2012 February
2012 January
2011 December
2011 November
2011 October
2011 September
2011 August
2011 June
2011 May
2011 April
2011 March
2011 February
2010 December
2010 November
2010 October
2010 September
2010 August
2010 July
2010 June
2010 May
2010 April
2010 March
2010 February
2010 January
2009 December
2009 November
2009 October
2009 September
2009 August
2009 July
2009 June
2009 May
2009 April
2009 March
2009 February
2009 January
2008 December
2008 November
2008 October
RSS
Subscribe to News as an RSS Feed.