The Comet Is Coming - Channel The Spirits
Published 10 February, 2016 by DM
"Great fire will fall from the sky, the cause will appear both stupefying and marvellous. Very soon after, the earth will tremble."
As was prophesised by Nostradamus, The Comet Is Coming...
April 1st 2016CE is the date when all will be revealed. Skeptics will become believers. For our saviours Danalogue The Conqueror, Betamax Killer and King Shabaka come bearing their debut album Channel The Spirits. A prophetic document. A celebration. The beginning of the end.
The Comet was first observed in 2013, its power growing with increasingly regular sightings culminating in a stellar display at Trans Musicales at the end of 2015CE. The debut EP Prophecy arrived in blaze of light and sound. The word spread.
If you're one of those people still burying your head in the sand, now is the time to repent and join the Enlightenment before salvation is impossible. It is time to learn the Prophecy EP by heart. It is time to witness the videos for 'Neon Baby' and 'Do The Milky Way'. It is time to read the word. It is time to hear them speak.
Prepare for almost certain annihilation by pre-ordering the album on LP/CD/download. Hell, why not pre-order the t-shirt bundle? Salvation is just a click away, at guaranteed low low prices.
The Comet Is Coming. Look busy.
Wed 30 Mar 2016 La Dynamo de Banlieues Bleues, Pantin, FRANCE
Fri 1 Apr 2016 De Werf, Bruges, BELGIUM
Sat 2 Apr 2016 The Canteen, Bristol, UK
Wed 13 Apr 2016 London Fields Brewery, London, UK
Sat 23 Apr 2016 Run Ar Puñs, Châteaulin, FRANCE
Thu 28 Apr 2016 Paradiso, Amsterdam, NETHERLANDS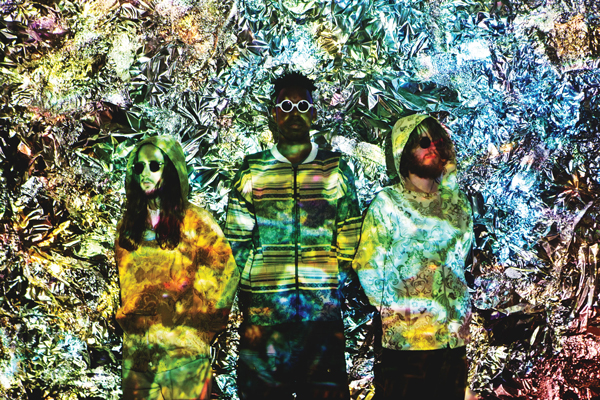 thecometiscoming.co.uk
@cometcoming
facebook.com/thecometiscoming
theleaflabel.com/thecometiscoming
---
Strung Out In Heaven
Published 08 February, 2016 by DM
In honour of the late great David Bowie, our very own Jherek Bishoff has collaborated with Amanda Palmer in producing a heartfelt EP of covers arranged for string quartet. Premiered on Pitchfork last week, they have also enlisted the help of Anna Calvi, John Cameron Mitchell and Neil Gaiman on vocals. Read what Jherek has to say about the project on his website.
Listen to Strung Out In Heaven: A Bowie String Quartet Tribute below. Proceeds from the first month of sales (until March 5th) will go to the cancer research wing of Tufts Medical Center.
We will have news on new Jherek material soon. Keep your eyes peeled.
jherekbischoff.com
theleaflabel.com/jherekbischoff
@jherekbischoff
facebook.com/jherekbischoff
---
Light at the end of the tunnel
Published 21 January, 2016 by DM
As we step tentatively into our 21st year it seems like the right time to bring our Leaf 20 celebrations to a close! Our production headaches are clearing, and with a fair wind we will be shipping the box sets and remaining reissues at the beginning of February. With this in mind, we will be calling time on our Pledge campaign on February 5. Go here if you'd like to order one of our really quite stressful but ultimately beautiful box sets. Last call.
Check out Art Director Oli Bentley's excellent blog post about the production of said box sets here, with loads of photos of the work that's gone into it.
---
Melt Yourself Down - Dot To Dot (DJ Khalab remix)
Published 15 January, 2016 by DM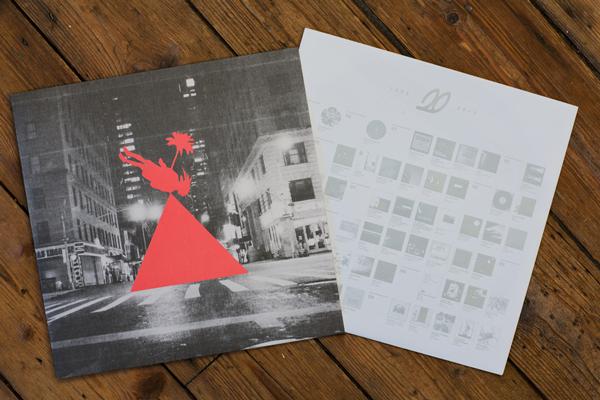 Melt Yourself Down's new single 'Dot To Dot' is released today. Go forth and consume it. Tell your friends you're consuming it. The explosive b-side is a remix by Italian producer and office favourite DJ Khalab. It was premiered on The Ransom Note yesterday.
Watch the video for 'Dot To Dot' here.
'Dot To Dot' is available on 12" vinyl/download from Bandcamp or the Leaf shop.
MYD have just announced a headline show at Shapes in London on 27th April. Get your tickets here.
meltyourselfdown.com
theleaflabel.com/meltyourselfdown
@meltyrselfdown
facebook.com/MeltYourselfDown
---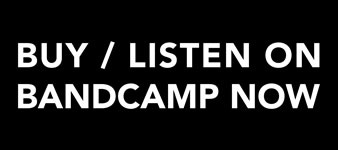 LATEST NEWS
LATEST RELEASES
ARCHIVED NEWS
2016 February
2016 January
2015 December
2015 November
2015 October
2015 September
2015 August
2015 July
2015 June
2015 March
2015 February
2015 January
2014 December
2014 October
2014 September
2014 August
2014 July
2014 June
2014 May
2014 April
2014 March
2014 February
2014 January
2013 December
2013 November
2013 October
2013 September
2013 August
2013 July
2013 June
2013 May
2013 April
2013 March
2013 February
2013 January
2012 December
2012 November
2012 October
2012 September
2012 August
2012 July
2012 June
2012 May
2012 April
2012 March
2012 February
2012 January
2011 December
2011 November
2011 October
2011 September
2011 August
2011 June
2011 May
2011 April
2011 March
2011 February
2010 December
2010 November
2010 October
2010 September
2010 August
2010 July
2010 June
2010 May
2010 April
2010 March
2010 February
2010 January
2009 December
2009 November
2009 October
2009 September
2009 August
2009 July
2009 June
2009 May
2009 April
2009 March
2009 February
2009 January
2008 December
2008 November
2008 October
RSS
Subscribe to News as an RSS Feed.