New Vladislav Delay Video
Published 27 October 2009 by BWL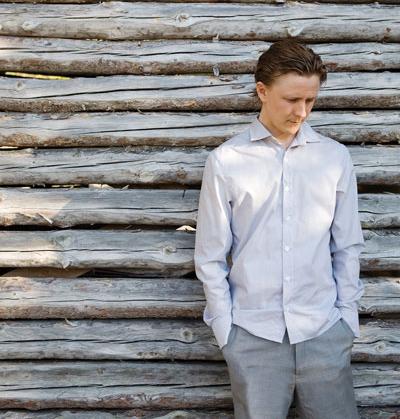 Vladislav Delay has released a new video for 'Toive', taken from the recent Tummaa album. The video is directed by Carolina Melis (who has previously made videos for labelmates Efterklang and Colleen) and Lorenzo Sportiello. The video is a journey into a spectacular miniature landscape, with crystals forming and transforming into new substances.
See the video here:

Sasu Ripatti will be in the UK for a rare Vladislav Delay appearance on November 12, at London's Union Chapel. Joined by Argentinian musician Lucio Capece (who also plays bass saxophone and clarinet on Tummaa), the show is co-headlined by British/Norwegian jazz outfit Food (Rune Grammofon). Eyebrow, comprised of Pete Judge (Get The Blessing) on trumpet and Paul Wigens (ex-Blurt) on drums, have now been confirmed as support for the show. FACT magazine are hosting a competition to win a pair of tickets to this show. To find out how to enter, click here.
More info on all Sasu's shows here:
http://www.vladislavdelay.com
http://www.myspace.com/vladislavdelaymusic
http://www.theleaflabel.com/vladislavdelay
LATEST NEWS
LATEST RELEASES
ARCHIVED NEWS
2013 May
2013 April
2013 March
2013 February
2013 January
2012 December
2012 November
2012 October
2012 September
2012 August
2012 July
2012 June
2012 May
2012 April
2012 March
2012 February
2012 January
2011 December
2011 November
2011 October
2011 September
2011 August
2011 June
2011 May
2011 April
2011 March
2011 February
2010 December
2010 November
2010 October
2010 September
2010 August
2010 July
2010 June
2010 May
2010 April
2010 March
2010 February
2010 January
2009 December
2009 November
2009 October
2009 September
2009 August
2009 July
2009 June
2009 May
2009 April
2009 March
2009 February
2009 January
2008 December
2008 November
2008 October
RSS
Subscribe to News as an RSS Feed.