Susumu Yokota RIP
Published 14 July 2015 by Tony Morley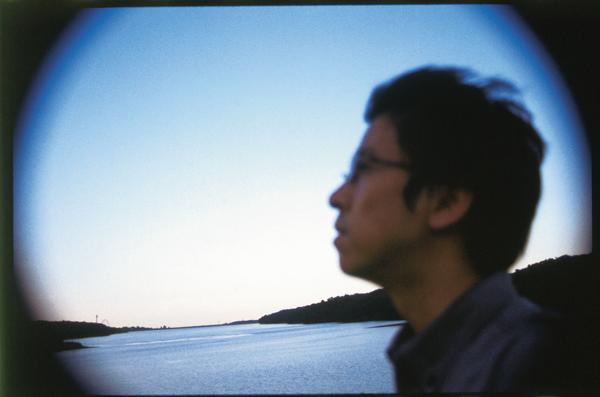 We have just received the news that Susumu Yokota has passed away at the cruelly young age of 54 after a long period of illness. We understand that he died in late March, although his family has only just released the news.
We released six of Yokota's albums over a period of four years (1999-2002), including three that have come to be considered classics of ambient music: Sakura, Grinning Cat and The Boy And The Tree. Those records helped put us on the map, and are still some of the best selling releases in The Leaf Label's 20 year history. Their word-of-mouth success was made all the more remarkable by the fact that Yokota barely promoted them, visiting Europe to play live just once in the entire period we worked with him. Yokota returned the compliment by releasing a personally selected compilation of Leaf releases on his own Skintone label (Leaf Compilation, 2001). My personal favourite of his albums was the first we released, Image 1983-1998, a collection of delicate, otherworldly archive recordings.
As well as his ambient work, Yokota was respected for his house and techno music, with releases stretching back to 1993.
I only met Yokota three times, twice in the UK and a third time when I visited Japan in 2001. Yokota drove me (sometimes at alarming speed) through the endless sprawl of Tokyo and Yokohama to the tranquil city of Kamakura, where we visited ancient Buddhist and Shinto shrines and an extraordinary vegetarian restaurant (a rarity in Japan) that only served variants of tofu (it tasted immeasurably better than that sounds). Later we visited an onsen (hot spring baths), a real Japanese treat. Though he spoke very little English, he was always a charming and thoughtful companion. A sign on a harbour wall in Japanese and English we saw on the trip inspired the title of a Leaf compilation: "Watch for tsunami when you feel earth quake", an instruction that would haunt me years later.
Tony Morley
July 14 2015
LATEST NEWS
LATEST RELEASES
ARCHIVED NEWS
2017 August
2017 July
2017 June
2017 May
2017 April
2017 March
2016 November
2016 October
2016 September
2016 August
2016 July
2016 June
2016 May
2016 April
2016 March
2016 February
2016 January
2015 December
2015 November
2015 October
2015 September
2015 August
2015 July
2015 June
2015 March
2015 February
2015 January
2014 December
2014 October
2014 September
2014 August
2014 July
2014 June
2014 May
2014 April
2014 March
2014 February
2014 January
2013 December
2013 November
2013 October
2013 September
2013 August
2013 July
2013 June
2013 May
2013 April
2013 March
2013 February
2013 January
2012 December
2012 November
2012 October
2012 September
2012 August
2012 July
2012 June
2012 May
2012 April
2012 March
2012 February
2012 January
2011 December
2011 November
2011 October
2011 September
2011 August
2011 June
2011 May
2011 April
2011 March
2011 February
2010 December
2010 November
2010 October
2010 September
2010 August
2010 July
2010 June
2010 May
2010 April
2010 March
2010 February
2010 January
2009 December
2009 November
2009 October
2009 September
2009 August
2009 July
2009 June
2009 May
2009 April
2009 March
2009 February
2009 January
2008 December
2008 November
2008 October
RSS
Subscribe to News as an RSS Feed.